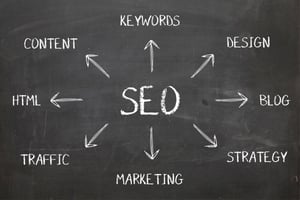 Even if you have plenty of leads, you still have your work cut out for you. While you may have done an effective job of drawing visitors to your site, you have no way to tell whether your potential customers are on the cusp of making a purchase or still deeply indecisive. The latter will take a lot of time and guidance before they will want to buy from you. The former are known as qualified sales leads, and you want these people on your side.
Qualified salesleads don't require much prodding on your part. They tend to already know which products and services they're looking for, and they've demonstrated their interest to you because they're closing in on a sale. But it can be difficult to separate these highly desirable candidates from your other, less promising prospects. As a result, you'll want to focus your energy on appealing to viewers who are already on their way through the buying cycle. With these three methods, your brand will look more promising to potential buyers, allowing you to generate qualified sales leads like never before.
Ensure Your Website is SEO and Mobile Friendly
You won't be able to attract any leads, much less ones that are ready to buy, if your website is hard to find or poorly designed. To generate qualified sales leads, you'll need to make your brand as visible as possible so that when a potential customer searches for a new product, you'll be among the first names that pops up.
This won't be a problem if your site employs search engine optimization (SEO) properly. The process involves using keywords on your webpages that search engines can detect. If you use these keywords at just the right rate, your site will appear more prominently in searches, allowing the right leads to find you.
Of course, your SEO efforts won't thrive if your site is not optimized for mobile browsers. After all, if potential leads can't drift through your website on their phone or tablet, they may not want to stick around. Search engines hide sites that don't work well on mobile platforms as well, so if you don't make your site appealing on these devices, you'll hamper your other lead generating efforts.
Use Social Media and Blog Posts to Boost Your Credibility
With whom would you rather shop: a trusted name that commands industry-wide respect or an unknown brand with little web presence? Consumers tend to buy from the former because these merchants have already put in the work to build necessary relationships. After all, if a horde of followers and other organizations sing a company's praises, that business must be pretty reliable.
Social media and steady blog posts help create this sense of credibility that convinces leads to buy from you. If you constantly update your blog with new content that demonstrates your understanding of your industry, you'll generate qualified sales leads who are looking for a knowledgeable vendor. You can then disseminate this content through your social media feeds, allowing you to reach a broader audience of prospective shoppers.
Make Your Calls to Action and Landing Pages as Efficient As Possible
So you've driven visitors to your site and now you have to actually convert them into leads. This won't be a problem if you use calls to action and landing pages well. A call to action is a small line of text and eye-grabbing visual that entices a user to click through to a landing page. When they reach this page, they'll be able to request a whitepaper or other piece of content in exchange for their contact information. In both of these instances, you need to keep things minimal. Calls to action should be concise and landing pages should omit any clutter so you don't drive leads away.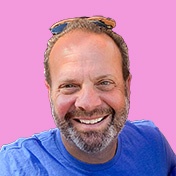 Mike Lieberman, CEO and Chief Revenue Scientist
Mike is the CEO and Chief Revenue Scientist at Square 2. He is passionate about helping people turn their ordinary businesses into businesses people talk about. For more than 25 years, Mike has been working hand-in-hand with CEOs and marketing and sales executives to help them create strategic revenue growth plans, compelling marketing strategies and remarkable sales processes that shorten the sales cycle and increase close rates.