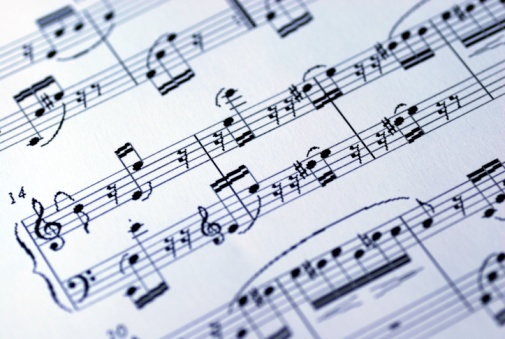 Content Marketing, Website Optimization, Blogging And Search Engine Optimization All Contribute To Getting Ranked, Getting Found And Getting Leads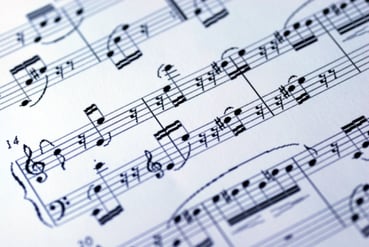 Today, rock star marketing execution means there are no silos. Marketing orchestration means all of the tactics are perfectly synchronized with each other, running in a seamless, integrated and strategic way. Want to produce an increase in visitors to your website? Then you need to get found more on Google.
To do that you need a search-centric content marketing effort, onsite website optimization, offsite backlinking and continual blog article publication that includes keywords, phrases and contextual questions. You also need access to data, the ability to interpret the data, a team that can respond to the data and the ability to iterate your tactics to produce results-driven improvements. This isn't easy.
We've always wanted to be transparent and share what we do to help everyone improve the execution of their marketing for their business. We run a ton of experiments and I love sharing those that produce positive (and in some cases dramatic) results.
Here's how we were able to get ranked on page one of Google for a difficult keyword in a hyper-competitive market by practicing what we preach to our clients.
Strategic Selection Of High-Priority Keywords, Phrases And Questions
Most of the marketing automation tools and almost all of the search engine optimization tools give you the ability to select a collection of keywords. In HubSpot, we have close to 1,000 keywords identified, but it's impossible to work on ranking on page one for all 1,000 keywords.
Instead, we recommend selecting between 10 and 20 high-priority keywords, phrases and questions. Then focus your content, web, conversion and ongoing testing on improving rankings, visitors and leads generating from these high-priority keywords. In this case, we added "demand generation" to our list of priority keywords.
Demand generation is now a keyword that fits with a selection of services we offer our clients, and we want to rank highly for this keyword and other keywords related to demand generation. When we researched the keyword, we found it to be a highly searched and high-difficulty term, and we were ranking poorly at 100+. We weren't being found when people were searching this term.
We needed a plan to get ranked and get ranked as fast as possible.
Perfect Execution Of Tactics To Drive Marketing Goals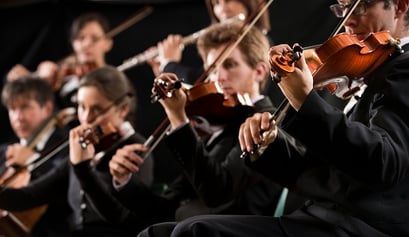 Here's how we went about improving our rankings for this keyword. First, we benchmarked our current performance. As of January 11, we ranked on page 10. We established a goal to get on page one, or at a minimum to show ranking improvement to gain page one rankings.
Next, we identified what resources were necessary to move the needle toward our goal. We needed to blog about demand generation, build a demand generation page on our website, create demand generation content offers, develop social media promotions for demand generation content, and produce backlinks and content publication tactics to show authority for this keyword. Not a light load, especially when you consider this is only one of our top-priority keywords.
Over the next few months, we created 11 blog articles with demand generation used strategically in those articles. We created one new demand generation services page on our website. We created demand generation content offers, CTA buttons and other assets. We also started tracking the rankings so we'd know exactly what contribution each tactic had on results. On February 22, we moved to page nine. On March 22, we moved to page eight. By April 4, we made it to page three. Finally, on April 20, we hit the big time with a page one ranking.
Ongoing Monitoring, Tracking And Testing
The biggest and most important aspect of this entire test was the learning that came as a result of actions we took during the 90-day period. When you see metrics improving and it's a direct result of something you did, that is a major milestone in your ability to move levers and produce results.
This requires regularly checking in on your progress. I check our rankings for high-priority keywords every week. I've been checking on these high-priority keywords every week for the past 18 months. While our experiment with demand generation was one of our recent tests, I also keep tabs on other keywords like inbound marketing, inbound marketing agency, Agile marketing and account-based marketing.
Knowing how we're ranking for these and the tactics being executed that are impacting these ranking improvements is one of the keys to ongoing marketing optimization. The more you do it, the better you get at it and the better your results. It should be part of every marketing department, every agency and every engagement — just like it is for us and our clients.
What To Expect From Your Inbound Marketing Efforts
Everyone comes into new marketing initiatives with expectations. It's reasonable. If we do X, Y and Z, we should expect to see 1, 2 and 3 as a result. But coming up with those quantitative expectations is challenging. You need an extensive set of experiences to draw on to create those performance expectations. The more data you have on past performance, the better the projections.
And then you have wildcards. How will your competition respond? You're not executing in a vacuum. Other people are trying to rank for these keywords, too. This is going to impact your results (and not in a positive way). What if Google changes its ranking algorithms? You have to be aware of changes and then be able to respond. What about other contributors? You might not have 100% agreement on how you want to execute. In our case, our clients don't always follow our advice. These outside influences always impact results. Being able to respond is usually the difference between down and to the right instead of up and to the right, which is the trend we're always shooting for.
The major innovation going on in marketing today is that it's becoming 100% quantifiable. That's the good news and the bad news. It's good because we now know exactly what's working, how well it's working and what we need to do to fix it if it's not working as well as expected. The bad news is getting all of the individual tactics to work perfectly and in concert is very difficult, takes a lot of practice, requires new tools and new processes, and in some cases requires new thinking.
On top of that, a few best practices need be applied. Yes, some methods provide starting points to deliver shortcuts, but in our experience every client's marketing program performs a little differently. Just because this approach to ranking worked for us does not mean it's going to work for you in exactly the same way. That means you need someone who can respond to that, figure out the adjustments, make them, test them, evaluate them and then continue to iterate until the results meet expectations.
Square 2 Marketing – Innovating Marketing And Sales To Match Today's Buyer Behavior!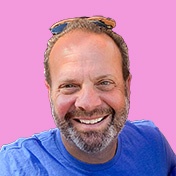 Mike Lieberman, CEO and Chief Revenue Scientist
Mike is the CEO and Chief Revenue Scientist at Square 2. He is passionate about helping people turn their ordinary businesses into businesses people talk about. For more than 25 years, Mike has been working hand-in-hand with CEOs and marketing and sales executives to help them create strategic revenue growth plans, compelling marketing strategies and remarkable sales processes that shorten the sales cycle and increase close rates.