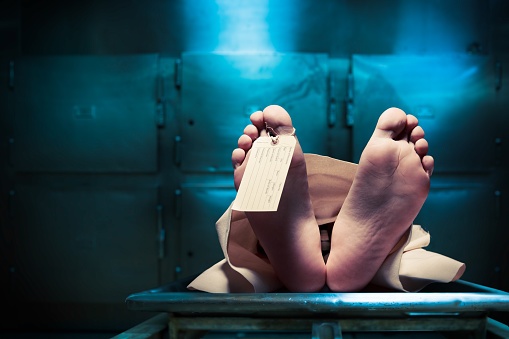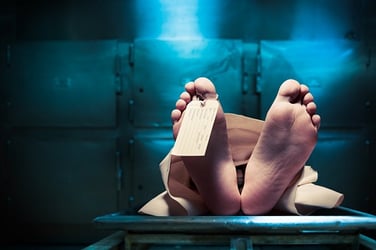 I do a lot of blogging about inbound marketing but from time to time I like to use this platform as commentary to what's going on in the world around me. This past week I attempted to purchase a new car and had what can only be described as a mediocre experience.
However, the actual experience made me want to have the entire experience online. Meaning each interaction with a human being left me more and more disappointed. Without embarrassing the brand or the local store, I felt like it would be interesting to share the experience with you.
My hope is that you might see yourself, your company or your team in the experience and then take action to make sure it doesn't continue to reflect your business' customer experience.
People Don't Like Talking To People
Ok, I get it. We don't like talking to other people. The rise of email, texting, the web—we don't want to have to speak to another human being if possible. Today you can buy almost anything online without talking to anyone. But from time to time, I venture out into the world and find myself in a store having to speak with someone.
This happened to me late last week. My car is coming off lease and I need another one. I've done my research online, read all the reviews, saw pictures, found pricing and decided to stop by the store to see the car for myself.
I was greeted by an older gentleman. He seemed to be the least busy when I arrived, but I have to admit the place didn't have any other customers and only a handful of employees were noticeable when I walked in. He seemed nice enough. Asked me a couple of questions, but since I already knew what I wanted, we started looking at cars.
I don't typically go for test drives, after all what would I be learning during the drive. The cars are beautiful, drive nicely and have all the fancy features. But in this case, I took the car out. As expected it was great. I told the guy, I needed the lease monthly payment to be in the $500 to $600 range. We exchanged contact info and I went on my way.
We Want Our Expectations Exceeded
Two minutes later a call on my cell phone from the guy stating he could get me the car for $599 a month. Sounds interesting. I have to admit, a little convenient, but interesting regardless. As a consumer, I don't trust any sales people and I have to believe I'm not the only one. Look at the facts here, we didn't do any negotiating and he was at the top of my range. You can see how I might be a little skeptical.
This was Saturday which is relevant when I tell you the rest of the story. I let him know I would consider it and I would catch up with him early next week.
Use Technology Properly and In Concert With Human Interactions
I emailed him on Monday asking for the specs on the exact car he was pricing for me. I never heard back from him, but I did get what appeared to be an automated email from him thanking me for stopping in. I realized it was automated because it never mentioned my email to him or any of my questions.
Tuesday now and still nothing from him. I drop him another email. "Hey Bill, did you get my email?" Nope, but let me look for it. He found it a few hours later and then we continued to talk about the car.
Later that day he spent the specs I requested. I went on line and put all the specs into the online car builder widget and produced a car that was priced a few thousand dollars below where my guy had priced the car. Again—interesting and not surprising since we didn't negotiate at all.
As a few days passed, I realized my lease wasn't up until March, which meant I have two payments of $565 left. I let the guy know that I had the remaining two payments and asked if they could take care of those and if they could we would have a deal. Seemed fair, after all I expected them to be able to cover $1,100 on a $52k car.
Consider Communication Paramount
His response was a little surprising. If they make the payments my new payment would be $635 and if I make the payments I would have that original payment of $599. So, they weren't interested in doing any additional negotiation. No problem. But the increase in payments over the course of the lease was $300 more than the remaining two payments. Of course I asked about that.
Also while questioning the payments, I let him know that if they couldn't get the payment to $599 and make my final two payments I would wait until March when my lease expired. His response to that was and this is a quote, "See you in March." That was his entire response.
Just to fairly represent the dealership, I did get what looked like another automated email from the General Manager thanking me for stopping in, asking me if they could do anything to earn my business and giving me his contact information. Knowing what I know about dealerships, I assume he is well aware of our interaction and probably even said, "tell him to come back in March." So to get the automated email seemed like the icing on the cake of a mediocre service experience.
So We Go To The Web, With Lower Expectations That Are Consistently Met
As I looked back at the entire set of interactions I couldn't help but think, "I wish I could just buy the car online." Each and every interaction with one of the people there ended poorly. The people couldn't add anything to my experience. Worse they actually detracted from the overall experience.
To keep this all in perspective. No one was rude to me, insulted me, called me names or did any real harm to me. Maybe their choice of words in the final email could have been more warmly presented. But I'm sure the car company would have preferred I actually purchased and had a positive experience instead of the extremely mediocre and NON purchase experience I ended up having with their dealer.
Which leads me back to my original premise. We (all of us who are consumers) killed the in store experience. We don't want to go to a store and it's because the other people in the store don't know how to interact with us to give us that experience any online experience could never give us. Wouldn't it be easy to see what people want that they can't get online and then offer that in the store?
Maybe in 2016 a few of the big brand consumer companies will finally find a way to offer us something in store to reverse the trend of online purchases. We can only hope.
Start Today Tip – As we close out 2015 and move into 2016, take a look at your business and the experience you're providing your customers. There is always room for improvement and those improvements go a long way. In today's world people want to talk about their positive experiences with your business, so the more you can give them the more your word of mouth marketing can kick into high gear.
Have a great New Year!
Square 2 Marketing – Leading the Reality Marketing, Inbound Marketing and Inbound Sales Revolutions!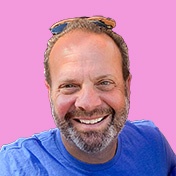 Mike Lieberman, CEO and Chief Revenue Scientist
Mike is the CEO and Chief Revenue Scientist at Square 2. He is passionate about helping people turn their ordinary businesses into businesses people talk about. For more than 25 years, Mike has been working hand-in-hand with CEOs and marketing and sales executives to help them create strategic revenue growth plans, compelling marketing strategies and remarkable sales processes that shorten the sales cycle and increase close rates.