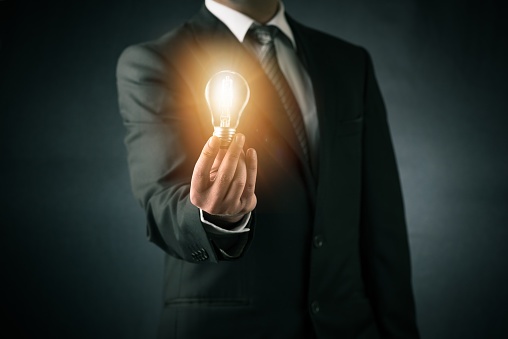 Inbound Marketing Is A Constant Iterative Process; We Reinvented It Again!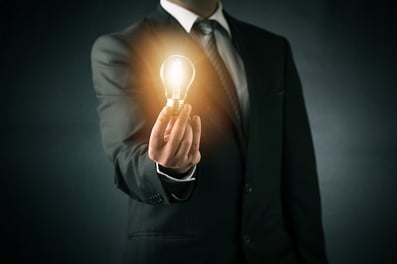 Running engagements for over 50 inbound marketing agency clients takes a steady hand and a constant stream of operational optimizations to produce results that make clients raving fans.
That's especially true when our goal is so crystal clear — get clients results.
Over the past 14 years, we've been constantly tweaking what we do and how we do it with one thought in mind: Give our clients the best experience and produce the best results possible for their level of investment. Month over month, we've made subtle changes and some not-so-subtle changes, and we track everything so it's clear what works and what doesn't work so well.
That investment in delivery optimization and performance optimization is paying off and producing inbound marketing results for our clients.
Strategy Is Deployed Modularly
We believe that the stronger your marketing strategy, the stronger your marketing results. But that doesn't mean you have to spend two or three months working on only strategy. We've redesigned our strategy deliverables to allow clients to deploy strategy work in a modular way and feather in any early tactical work to drive results in a faster time frame.
For example, we can work on a pay-per-click campaign right out of the gate if we simply do our search engine optimization and keyword strategy work. We'll then leverage that work into the website strategy, content and conversion strategy work. By modularizing the strategy work over the first few months, we can be more agile, get started with key tactics earlier and produce results faster.
Clients See An Adaptive Agile And Scrum Model
In November 2015, we started moving our entire company to Scrum. Today, the way we work with our clients is unique to us and unlike all other inbound agencies. We've kept what works well and dropped what was preventing us from delivering at a very high level. Scrum was originally designed for software development, not digital marketing agencies.
Our adjustments have produced highly efficient engagements, dramatic improvements in team member collaboration and better recommendations with better results for our clients. While what we do is proprietary and unique to us, feedback from our clients has been extremely positive and has guided most of the upgrades from our initial Scrum rollout.
Clients Participate Intimately In The Planning And Prioritization Process
One of those improvements has been client participation in our planning and prioritization process. When it comes to delivering marketing services, clients have historically been very comfortable buying stuff like websites, landing pages, e-books, emails, blog articles and social posts. However, inbound marketing relies heavily on data to direct our activities. We want to focus on what's working and do more of it. We want to focus on what's not working and fix it or scrap it. Data drives those decisions.
We wanted to bring the client into those conversations on a monthly basis, and doing so has helped our clients feel part of the engagement, allowed them to collaborate with us and helped us educate them on the reasons behind our prioritization recommendations. We're constantly talking about adjusting what we're working on based on the impact on results. What will take the least amount of effort and produce the biggest lift always gets worked on first. This gives us the chance to optimize a client's investment with us and their marketing every 30 days. This is a highly efficient process.
All Team Members Are Actively Data-Driven
All marketing should be about results and data. The days of marketing and advertising being an art are done. Marketing is a science, regardless of what approach you practice. Today, each of our team members is accountable for a metric. Writers are focused on rankings and views for the content they create. Interactive team members are focused on driving up the conversion rate on the pages they create. Designers are looking at users' interaction, clicks and full page views for the pages and documents they create.
The marketing team is accountable for leads, sales-qualified leads, sales opportunities and new customers. It's all about business results for our clients, and we want a team that's aligned, comfortable and knowledgeable about how to move the numbers in the right direction.
We Earn Our Stripes Every 30 Days
We eliminated long-term contracts. Today, we earn our keep every 30 days or we're out. Work with us for three months or three years, it's up to you. If we do our job, we know you'll want to keep us around in one way or another. If we generate results, we're 100% sure we'll be part of your team and that's how we want it.
We also know we should fit into your company, not the other way around. If you need us to do it all, we can. If you need us to do only a small part, we can. If you want us to fill a gap and add a skill that your team is missing, we can. We'll work with you to understand your requirements, then we'll recommend a set of services tailored just for you, not try to fit you into a preconfigured package. We want to be easy to do business with and our clients seem to like that, too.
Clients Get Ultimate Budget Flexibility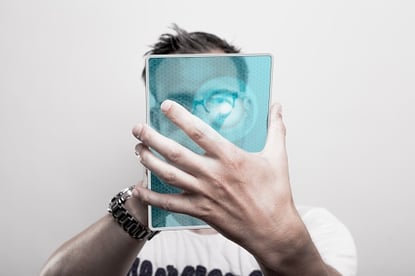 We also learned that just because you need $10,000 of marketing services today doesn't mean you'll need that next month or in 12 months. We found a way to let our clients dictate their budgets each month and we'll adapt our support accordingly. More importantly, this allows you to set the priorities and then work with us to come up with the matching budget. Some months it might go up if you need more help and in other months it might go down because you're handling more on your own.
Either way, we work together to understand the priorities and budgets, and then we deliver on those expectations month by month. You set the goals for results, we recommend tactics and a budget, and you make the final call. We execute, you win.
All of this is great, but what about the results? It's really all that matters. How many leads did you generate? How many sales opportunities? How many new customers? What revenue targets were exceeded? In most cases, clients that get results are thrilled, while clients that don't are not happy.
Over the past 12 months, we've seen a dramatic increase in our already stellar track record on client lead generation. Perhaps more importantly, we've seen those leads turn into business-changing results for our clients. Here are just a handful of success stories.
A client in their second year with us just closed a new piece of business from an inbound lead worth over $1 million, making their return on investment with us 10x what they spent. More importantly, they have the potential to see another handful of similarly sized opportunities in the next few months. We're putting together a blog documenting the details around this in the next few weeks.
A new client with a horrible website, no content strategy and no solid messaging or differentiation saw 16 bottom-of-the-funnel leads and six qualified sales opportunities in the first week of launching their new website. They continue to see a steady stream of leads at all stages of the sales funnel and their brand-new lead nurturing email campaigns are keeping the conversations going with leads who are highly qualified but not ready to buy today.
Another long-term client in the professional services space needed additional support for their internal team to upgrade their website, drive more visitors and pick up the pace on leads. While they had been doing some of this work internally (a hybrid configuration we have with a lot of our long-tenured clients), they wanted us to take back some of the responsibility for the website and the conversion optimization. We were quickly able to put a growth-driven design and conversion rate optimization team together. In just 30 days, we reversed the declining data trends and produced high-quality visitors along with high-quality prospects for them to speak with about their services.
Delivering inbound marketing services that produce real results for companies is not easy. It takes constant testing, training and operational improvements, but once you get good at delivering results, the rest becomes fun.
Square 2 Marketing – Innovating Marketing And Sales To Match Today's Buyer Behavior!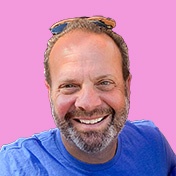 Mike Lieberman, CEO and Chief Revenue Scientist
Mike is the CEO and Chief Revenue Scientist at Square 2. He is passionate about helping people turn their ordinary businesses into businesses people talk about. For more than 25 years, Mike has been working hand-in-hand with CEOs and marketing and sales executives to help them create strategic revenue growth plans, compelling marketing strategies and remarkable sales processes that shorten the sales cycle and increase close rates.