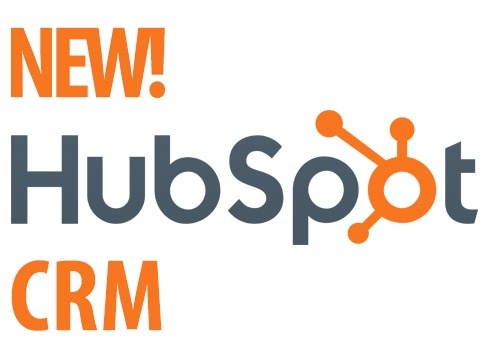 The sales process has evolved. There is no denying that the game has changed. And the hard truth is that if you don't change with it, you're quickly going to see your opportunities dwindle.
So when you think of evolving, and you think of game changers, chances are you think of one company who has consistently done that, and that's HubSpot.
After wowing inbound marketers and web designers alike with INBOUND13's COS announcement, HubSpot unveiled another tool at this year's conference in Boston, the HubSpot CRM.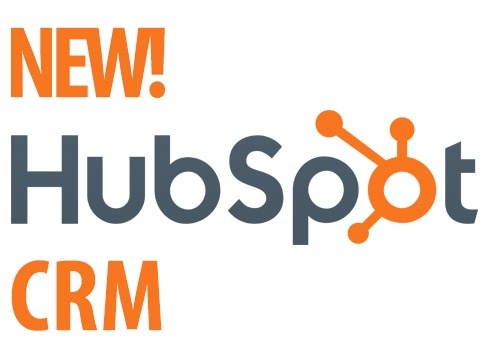 Before we actually take a deep dive into how to use the CRM, we need to talk about why it's important. Who better to explain its importance than the CEO of HubSpot, Brian Halligan:
"We started HubSpot because we felt the way consumers shop and buy had fundamentally changed. The inbound movement has helped transform the world of marketing, and we really feel like there's a huge opportunity to transform the customer experience with sales technology that enables companies to sell more, better, and faster."
Did you catch that? Not only is the way we market to people evolving, but the way we sell to them is, too.
"The traditional sales process is broken," said Halligan. "Instead of 'always be closing,' the next generation of sales professionals will 'always be helping'."
That's where the HubSpot CRM comes in. It changes the way marketers and salespeople organize and communicate with their leads and contacts.
Savvy Panda has been one of the few agencies beta testing the platform over the last several months, and the CRM has amazed us, especially when compared to multiple other CRM platforms we have used in the past.
So, whats the CRM all about? Let's check it out!
Contacts
One of the best features of the HubSpot CRM is the extensive capabilities with contact records, and the "Contacts" dashboard as a whole. The entire interface is easily customized to best fit your sales needs.
You can take the columns and drag-and-drop them as you please, so the information most relevant to you is right where you need and want it to be. And don't worry, whatever you change on your dashboard only changes on your dashboard, so each team member can customize it to their personal needs.
Quick note: all of the information on from your contacts in the HubSpot marketing tool are readily available in the CRM. So all leads that come in through your HubSpot forms are automatically in the CRM and anything you edit on the CRM instantly updates on the marketing side. It's seamless.
So not only can you customize the contacts dashboard, but you can actually filter as you need to. The filters are key because they allow you to quickly sort and manage leads. Efficiency is a common theme in the CRM.
Speaking of efficiency, HubSpot makes adding contacts to the CRM very fluid and simple. You can manually add contacts at the bottom left corner of the screen. Once you click, you get this screen:
Once you fill out the contact information, the contact record is created (this can actually done automatically with HubSpot's other new tool, Sidekick, but more on that later!)
Contact records are essentially the ultimate organizational hub for your leads and customers. When you click on one of your contacts, you are taken to their record, which provides you with a timeline of all past interactions, like email conversations and even their activity on your website.
At the top of this record, you are given a variety of options that streamline communication. You are able to email the contact right through the CRM, take notes, log activity, create tasks, and even call them.
The calling feature is an especially cool part of the CRM, as you can call directly through your computer (via voice over IP) and take notes right in the contact record. And while you are talking and taking notes, HubSpot CRM is actually recording the call for you, and you can store it right in the CRM.
Think of the contact record as a complete hub for information on that person. Again, any previous interactions, calls, emails, notes and tasks will all show up here. While these communication/organizational tools are an awesome feature, you can also add deals directly to the contact from the record.
Just click in the bottom left corner, on "New Deal," (notice you will see current deals here as well!). You can add the deal directly from the contact record, which proved to be really helpful.
Where else does this deal show up, though? Welcome to the Deals dashboard.
Deals
This is the deals dashboard. Like the contacts dashboard, the deals section is very customizable, allowing you to see and track what you want to. For example, you can view this in a more table-like view, or in a card/board view similar to that of Trello, and it works and looks beautiful.
So when a deal is in progress, you can actually click-and-drag the deal card from stage to stage. These stages are actually customized by you, and will cater to the exact sales process that your organization goes through. There is even a progress indicator that shows what percentage of the deal that the contact has gone through. Again, totally custom.
Once the deal is closed (congrats!) it is immediately reflected in the reporting section. The HubSpot CRM is pretty adamant about ensuring you stay organized and current, and it is awesome.
Companies
The companies dashboard is really similar to the contacts one, where each contact record here actually reflects an entire company. That's one of the coolest features of the CMS, as it pulls and aggregates information all across the board.
For example, the CRM can pull information from your contact records, like what company they work for, and create a company contact record for you. It actually auto-populates tons of great information about that company, like yearly revenue, company size, location, and a link to the company website.
Just like the contact record, you have total access to all of the communication and organizational tools at the top of the page. You can also see all deals as well. So if you want to see a snapshot of all of the deals you are currently working on with one company, this is the place to go.
You can even see a list of all of the contacts in your system that work for this company. Think of the contacts dashboard as a detailed-view on individual people, and the companies dashboard as the big-picture view. Both are needed, and both are super helpful.
Tasks
The tasks dashboard is basically an aggregated view of all of the tasks you have created, whether in the contact records or company records. So if you want to take a look at everything you need to do, just click on the tasks dashboard.
Sidekick
Remember earlier when I told you that your contact records can actually be automatically created? This is all thanks to HubSpot's other new tool, called Sidekick.
Sidekick is basically just what its name suggested, the ultimate companion for the CRM. With Sidekick, you are able to send an email, and the tool will actually automatically add information about the email recipient to a contact record in the CRM. Info like their company, social media profiles, and previous interactions will then show up right there in the side panel view of Sidekick.
Sidekick doesn't only show up when you email a prospect, however, but it shows up when you view a company's website!
When you visit a company's site, Sidekick will pop up with a ton of awesome information. Just like the companies dashboard in the CRM, you will get info on the size and revenue of the company, and much more.
This is especially helpful for qualifying a lead. Since you can see the revenue and size of the company (note how little effort it takes!) you can quickly determine if that lead is a good fit for your company, assuming that is part of your sales process.
Think of CRM as the superhero, and Sidekick as...it's sidekick.
So, there you have it. Hopefully you are all set to dive into HubSpot's new sales tools. You can learn more about them here.
Wondering if these tools are a good fit for your company? Brian Halligan has some words for that:
"HubSpot's CRM and Sidekick are perfect for companies that want to transform how they attract, engage, and delight prospects, customers, and leads and want sales technology that matches today's buying process."