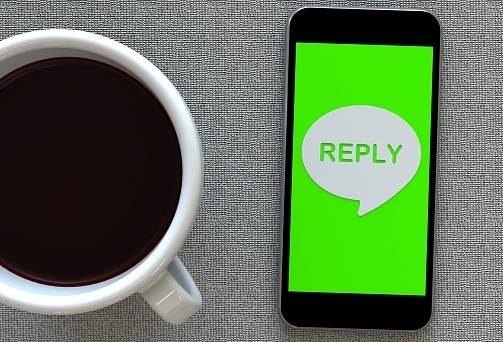 Marketing Software Has Tools For People Who Are Not Converting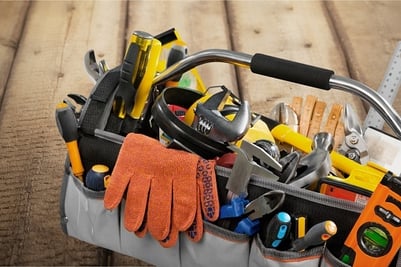 Marketing is moving forward at light speed. If you blink, you're left behind. What this means is that the standard visit to a website with content downloads and form completions followed by an email nurture strategy is, believe it or not, becoming old school.
Marketing automation software and the supporting technology that plugs into these tools is making it easier to connect and talk to prospects, monitor a prospect's behavior and align your sales team with the tools to change your sales processes — forever.
Here are some ways to leverage the marketing automation and sales CRM tools to help you grab a prospect's attention even before they share their contact information with you via a traditional website form.
IP Address Attribution Modeling
It's not an exact science, but it's getting there. Knowing who's on your website (whether they fill out a form or not) has everything to do with grabbing their IP address and then matching it to a database of pre-matched email addresses. Most of the marketing automation tools already have this and several matching tools are on the market now.
What does this mean and how would this work? Here's an example: I was on casper.com, the mattress company website, looking for a new mattress. I didn't buy anything and I didn't fill out a form, but they grabbed my IP address. How do I know? A few day later a postcard from the company arrived in my mail. Interesting, right?
Like I said, this isn't perfect. Cable providers and other service providers cycle IP addresses for security reasons, so this won't always work perfectly, but this technology is going to continue to evolve and marketers are going to get better at knowing who's on their sites whether visitors fill out a form or not.
Live Chat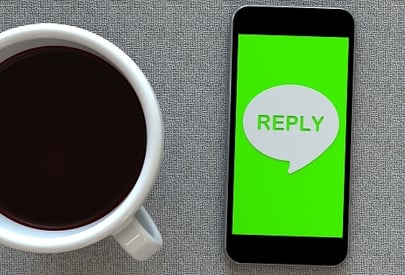 People have been using live chat features on their sites for years, but ask them if they ever get anything from it and the answer is usually "no." However, the software is getting better and marketers are getting smarter.
It's not about simply answering questions. It's more about helping visitors find what they're looking for. I hate chat features because they continue to be used as interruptive sales tools, but we're teaching clients to use them in a smarter, more guiding way.
Chat boxes shouldn't pop up on your arrival. Why would you interrupt someone's experience like that? But what about key pages like pricing or the success story pages? What about specific clicks, like people clicking around frequently and perhaps not finding what they're looking for or engaging with the search feature? What about using the chat box to collect additional information about the visitor so you can better recommend the website experience they're seeking? The key is to think more like a tour guide than an interruptive, pushy salesperson.
Real-Time Site Visit Notifications
Not into chat? No problem. Today, most of the site managers can flag when someone in your contact database is visiting your site. They can alert you and allow you to engage with that person right away. You see what pages they're looking at and you can give them additional information to help them make a safe, more educated purchase experience. Remember, as we've been telling you, getting new customers is all about giving them a wonderful, remarkable and strategic experience that gets them to feel safe about their impeding purchase.
They can also monitor social media platforms based on keywords and alert you to conversations going on with prospects or clients. Now you can insert yourself into those conversations in a constructive and helpful manner. This helps to further solidify your role and position you, your team and your company as a thought leader with educational, insightful and helpful information.
Meeting Self-Service
The goal is to get conversations with qualified sales leads so that you can turn those leads into opportunities and then revenue. Giving your visitors the option to jump right to scheduling means you're creating an experience that's perfectly matched to their buyer journey. You might want to consider not making this mandatory, meaning some people might want to talk to someone and review schedules before coordinating the meeting. Give them that choice.
Engagement Metrics
There's a new level of qualification called "engaged" for people who are active in the digestion of your content, emails, ongoing communications and conversations. Qualified or not, they're clearly actively interested in what you're saying. You should consider how to add these metrics into your funnel and make sure you have the tools to actively track these engagement metrics.
Marketing automation and CRM software tools give you the ability to measure engagement, set engagement goals, and track these numbers with your prospects and your sales opportunities. Research is not pointing to engagement in the sales process as a clear indicator of likelihood of closing.
Inbound marketing only focuses on people actively searching. However, today's marketing (and all the previous versions of marketing) wants to grab people who have a need but are not actively searching. Using proper messaging, you bring them into your story with the hope that a compelling and disruptive story will convert them into new customers.
The new software tools and the enhancements to tools that have been around for years are empowering marketers and sales operations people to start thinking differently about the entire experience. Even artificial intelligence is going to identify key attributes of your site visitors. The choices they make when visiting the site will qualify them and the AI will decide next steps (i.e., automated email, alert a salesperson, advocacy trigger, content recommendations, etc.). We'll set it up and the software will execute it.
Square 2 Marketing – Innovating Marketing And Sales To Match Today's Buyer Behavior!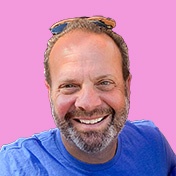 Mike Lieberman, CEO and Chief Revenue Scientist
Mike is the CEO and Chief Revenue Scientist at Square 2. He is passionate about helping people turn their ordinary businesses into businesses people talk about. For more than 25 years, Mike has been working hand-in-hand with CEOs and marketing and sales executives to help them create strategic revenue growth plans, compelling marketing strategies and remarkable sales processes that shorten the sales cycle and increase close rates.