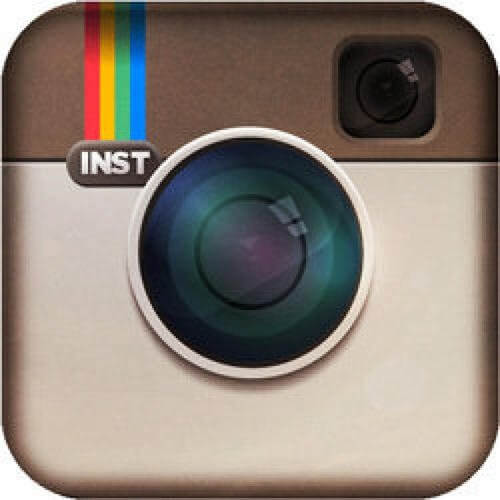 It's been a big week in social media. Last Thursday, Facebook announced Instagram's release of video capability. Within 24 hours, over 5 million videos were uploaded. Consider this amazing statistic, in addition to Instagram's 130-million users, and the platform becomes an increasingly lucrative environment for brands to reach and interact with their personas and target audience. But how?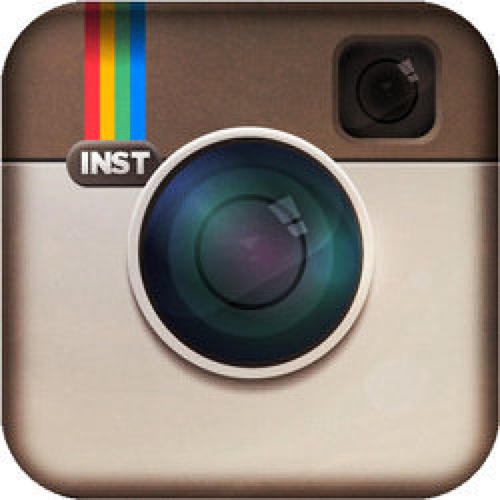 I've been a big fan of Instagram for a few years now, and have happily remained loyal through its ups, downs, and shifts.

In my personal experience, Instagram is a lightweight platform which puts the focus on images and doesn't attempt to be the end-all, be-all social network which (ironically, it's parent) Facebook is. From a professional marketing standpoint, Instagram offers companies in both B2B and B2C realms a unique opportunity to diversify the ways in which prospects, leads, and customers conceptualize their brand.

Today, I'd like to take a quick stroll through Instagram's photo and video features, and explore a few examples of brands that are doing a great job participating and engaging their audiences. If you're new to the network, this post is for you.
Wait...What IS Instagram?
If you've shied away from Instagram and opted to focus on other networks for your social marketing, you're not alone. The collection of brands participating on Instagram is growing daily, but the group of those doing it well remains limited.

In a nutshell, Instagram is a photo sharing app which allows users to assign filters to photos and share them with followers. Instagram rolled out a desktop site this year for browsing (not uploading), but the app continues to be preferred environment for users to interact.

Users follow each other in an asynchronous manner, like Twitter, and can comment, like, and tag each other in pictures. Instagram also has map check in and hashtag capability to allow users to search by topic.

Instagramers can sync their photo sharing to other social networks, so Instagram photos can be posted directly to Facebook, Tumblr, Twitter, Flickr, and Foursquare.

So why all the recent buzz about Instgram, Facebook, and Vine?

As of June 20th, Instagram has video capability to rival Twitter's Vine. They announced it in a press conference and with a promo video which I'm only somewhat ashamed to say led me to shed a real tear.

This is big, people.

I was a little apprehensive about the idea at first, because I really enjoyed using a platform with a true and simple focus on photos. However, I'm willing to admit I've been converted and now, a vast 6 days later, really enjoy the function.

Instagram's videos are 9-seconds in length and have all the same functions as photos in terms of sharing, tagging, and adding filters. Unlike Vine, they only play once and do not continuously loop.
For the sake of time (and character count) I'll wrap up our function discussion here. I'd encourage you to sign up for an account and check it out the navigation and usability for yourself. It really is an incredibly lightweight network with functions truly centered around the visual experience.
For now, let's talk about strategy.
How Do You Create A Visual Identity?
In the digital era, your brand's aesthetic is much more than your logo and advertising imagery. Instagram gives companies an ideal opportunity to build an entire visual identity around their company, helping audiences to understand and connect with on a much deeper level.
To get you started on Instagram, here are a few of my favorite tips and guidelines for photo sharing, exemplified by some of the companies dominating marketing on the app:
Go big


Soliciting an emotional reaction is one of the best things a brand can do to deepen their connection to your company. Don't be afraid to share content which really causes people to think, laugh, frown, or act.



GE is an inherently industrial brand, but their Instagram account portrays what might otherwise be pretty dry products in awe-inspiring ways.

Check out this image of a wind turbine standing out above the clouds. Pretty amazing, right?


Think outside the [photo]box
Being in charge of a company's marketing is pretty cool, because you build a really deep understanding of the produc
ts and value your brand provides. Unfortunately, sometimes this causes us to see our business from an insider's perspective, rather than perceive it in the same way our actual customers and prospects do.

It's important to get creative with the way you represent your brand on Instagram, and work to share the kind of visual content that genuinely appeals to your audience and personas.

Sharing pictures of your product from time to time is great, but only if you can answer this question: "So what?"

Let's say you just uploaded a picture of your brand's cool new water bottle. So what? What about that makes people want to engage? What does it do to make people want to learn more? What kind of feelings does it evoke?

Diversifying your imagery beyond products to things like insider looks at your office, candid shots of employees, and other character-building photos is crucial to giving followers a reason to stick around.

Red Bull recently Instagrammed this "Mind Over Matter" image, which portrays their product and their brand identity seamlessly.


Don't just talk, converse
Ah, the trickiest of all social media best practices. Unless you're a multi-million dollar brand with an existing pool of thousands of advocates and enthusiasts, building a valuable presence online will require you partake in two-sided conversations with your followers.

A good friend of mine recently uploaded a photo of his dog trying to steal a bite of his Noosa Yoghurt. The brand's Instagram account liked the photo, and also commented on it with puppy and heart emoticons seen below. Adorable and strategic!

This kind of customer appreciation and participation in the ongoing conversation is huge in terms of validating those who are talking about your company, and encouraging others to do the same.



Use hashtags to participate in popular topics, monitor your brand's mentions, and make a real effort to be a personable company, not just an account uploading their own one-sided content.

I Just Mastered Photo... Now I Have To Take On Video?
Instagram itself is new, and the video portion of the network is a fresh as a loaf of homemade bread. A few brands have dipped their toe in the Insta-video water, and we can learn a few lessons from their attempts and what we already know about Instagram:
Use a unique filter
The filter you assign to both photos and videos really sets the tone for how people perceive your content. Some of us might be prone to shy away from filters and keep the video clear, but assigning that sort of "feel" is precisely what makes it intriguing to viewers.

Experiment with filters, and try using different ones to drive different emotional responses.

Nike used a black and white filter to keep it simple and use video to promote their new campaign allowing the public to "Leave Lebron James a Voicemail".


Tell a real story
A picture says a thousand words, but a video says as many as you want (or can fit in 9 seconds). Using 9-second videos to share a deeper look into your company or what it provides is a phenomenal way to get people really thinking about your brand.

Check out this Charity Water video for a truly fantastic example of storytelling through video.


Have fun


Because

Instagram

allows you to potentially add hundreds of shots to your video (like Vine), take advantage of the time-lapse effect.



Maybelline created this lighthearted video which absolutely centers around the idea of fun as it pertains to their personas, and simultaneously showcases their product.
Feeling inspired? I hope so, because Instagram poses too great an opportunity to overlook if you're aiming to build emotional ties and deeper connections with audiences and customers. Try a few of these tips to get started with photo and video, or share what's already worked for you in the comments below!