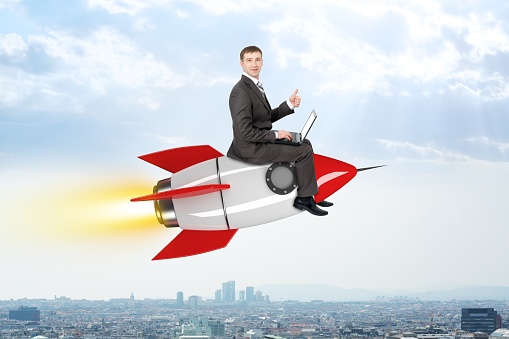 Campaigns Rocket-Fuel Your Inbound Marketing Results!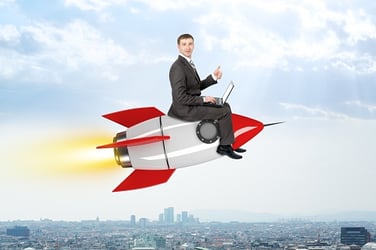 Inbound does have a lot of rinse and repeat tactics. You do have to write blogs every month, publish content regularly, optimize website pages, build landing pages and email your prospects on a rhythmic schedule. Inbound also requires you to think through a set of campaigns that would get executed on a similar schedule.
Traditional, old-school tactics have been campaign-based since the beginning of time: Create a messaging package, advertise, send direct mail and make calls for three months or so, then start a new campaign. Sometimes the campaigns run longer, sometimes shorter. But they always start fresh. Inbound marketing doesn't mean you never do campaigns; it means you do them differently.
Here's how inbound campaigns need to be planned, built, executed and optimized for performance.
Inbound Campaign Planning
Based on our experience, you could plan for a campaign to run anywhere from 30 days to 90 days. It probably doesn't make sense to run a campaign for less than 30 days or more than 90 days. Any shorter, and it wouldn't be long enough to generate significant results. Any longer, and you run the risk of boring people with the same message.
Once you know your campaign timing, start working on the individual components. The first one has to be messaging. What do you want to say and to whom? Try your hardest not to make it promotional. People don't respond to promotional marketing, and the people who do are already customers. Instead, try making it educational.
You're going to need an audience. Do you have the audience, or do you need to borrow one? If you have enough email addresses for prospects, you might be good to go. If you don't, consider working with another organization that does have the audience. Identify a number of potential audience partners and start reaching out to them. This might include bloggers, influencers, online communities, trade associations, industry groups and social media sites. I'd suggest you get all of the details of your campaign together before you reach out so they see you're organized and prepared to drive value for them and their people.
You're going to need an offer, and it should be considerable. It might be content like a video series or a series of e-books, podcasts, webinars or live workshops. The best bet would be to combine a few of these items into an integrated campaign that builds over time, offering prospects a variety of offers throughout.
Finally, you should strongly consider mapping out each of the campaign elements so you're aware of everything that needs to be done to execute the campaign: what website updates are needed, what landing pages, what CTA buttons, what graphics, what content, what lists and more. There are typically many moving parts associated with any campaign, and inbound is no different.
The schedule is probably a very important element of the planning exercise. If you want the campaign to launch on May 15, you might need to start working on it on March 15. Back into that start date once you know everything that needs to be done.
Inbound Campaign Building
Now comes the fun part: building all those campaign elements and making sure they fit together perfectly. The visuals, messaging, copy and offers have to be consistent across all campaign elements. Building these components is going to take time. If you're doing video, it has to be written, shot, produced, edited and reviewed. If you're doing content, it has to be planned, written, edited, designed, reviewed and approved.
Inbound Campaign Execution
Once all of the assets are created, built and designed, the campaign has to be executed. Emails have to be scheduled and sent, banners have to be displayed online, content has to be published, shared and promoted, website pages need to be created or updated, videos have to be distributed and posted, and partners have to be engaged and supported, especially if they're providing support to the campaign.
Inbound Campaign Optimization
Now that the campaign is up and running, you need to track the performance daily and weekly. It's imperative that you get data on program performance daily so that if you need to make course corrections, they can be done quickly.
You want to set performance expectations for visitors, leads, sales-qualified leads, sales opportunities and revenue based on your sales cycle. There are also early indicators on how the program is doing, including open rate and click-through rate on emails, visitors to dedicated landing pages, clicks on CTA buttons and views of CTA buttons. If these assets are tracking, the other results should follow.
If they're not, changes can be made to the assets in real time to prevent the campaign from tracking downward right out of the gate. Changes made in real time are able to correct an underperforming campaign in days instead of weeks or months.
So, while the campaign thinking is similar to traditional marketing campaigns, the execution, tracking and responsiveness are much different. If you've never run inbound marketing campaigns before, consider having an inbound marketing agency support you through your first few.
Start Today Tip – Take the first step by planning out your first campaign. Use the guidance above to make sure you have all aspects of the campaign covered before you start executing. Perhaps the most important aspect of the planning is setting performance expectations. These numbers give you the ability to adjust in real time should the program be underperforming or performing slower than originally expected. Another trick is to hold back a tactic or two. In case you need a little push, you have an extra tactic in your back pocket to help lift the campaign performance.
Square 2 Marketing – Inbound Results Start With ME!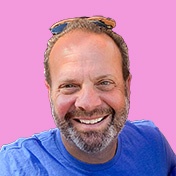 Mike Lieberman, CEO and Chief Revenue Scientist
Mike is the CEO and Chief Revenue Scientist at Square 2. He is passionate about helping people turn their ordinary businesses into businesses people talk about. For more than 25 years, Mike has been working hand-in-hand with CEOs and marketing and sales executives to help them create strategic revenue growth plans, compelling marketing strategies and remarkable sales processes that shorten the sales cycle and increase close rates.