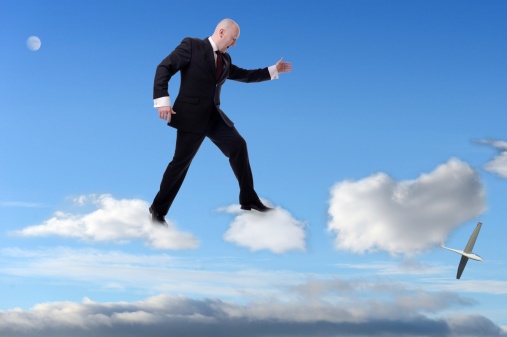 Agile Methodology Helps Inbound Marketing Cycle Faster

Inbound marketing works best when your team has all of the resources it needs to respond quickly to the actual performance of your inbound effort.

Inbound is a complex and creative exercise. The Agile Methodology, with Scrum practices, features the perfect rituals and processes to turn inbound marketing into a highly effective lead-generating machine.

It's not as easy as flipping a switch, though. Turning your teams into Agile marketing groups executing inbound tactics requires planning and a deep understanding of how inbound works.

Here are some considerations if you're thinking about adding this approach to your company.
Study Up On Agile And Scrum BEFORE You Start
This isn't for everyone. In fact, if you don't have all of your processes, systems and internal methodologies well defined and documented, moving to Agile and Scrum might be premature. This is definitely a 201 effort, not a 101 effort.
That being said, there are some relatively easy ways to get your team ready for the transition. The first is to study up on the pluses and minuses associated with moving your team to Agile. One of the major differences is that you're probably going to need some new people in some new roles. This might require an extra investment prior to realizing the efficiency gains from Scrum.
Understand The New Metrics
Agile thinking definitely forces you to rethink some of the numbers you might have come to rely on, like hours worked, project profitability and deliverables. It replaces those with team velocity, team happiness and points delivered.
You should still keep track of profitability on a client and project basis, but Agile and Scrum make you think about the effort involved in delivering work as it relates to the value of that effort. This changes your perspective from a "get it done" approach to a "prioritized value" approach, which has a major impact on the results your team generates from their efforts.
Look For Software Tools To Help
The software industry has been using software to help their development teams implement Agile and Scrum for years. Some of those tools are flexible enough to be deployed for marketing teams, but I caution you to understand that inbound is still so new, and our research shows that none of the systems apply perfectly. All of the tools for Agile have their benefits and their weaknesses.
One of the tools we like is Jira. Other systems include Axisoft, ScrumDo and PlanBox. For a list of more options, click here. Unless you want a sticky-note, whiteboard-based system that only works for a team that operates within the same office (which might work for you), you're going to need one of the top software management tools for Scrum.
Start With A Pilot Program
Moving your entire team from the traditional "waterfall" concept of project management to Agile is a big change. To do this in a slower, more manageable way, start with a pilot program. Pick a subset of your entire team to form the Scrum team. Then, surround them with the training, tools, rituals and methodology they need to run the pilot.
Let the pilot function for at least six to eight sprints (the cycles within the Agile methodology). Some pilot projects might need more than eight sprints. Remember, we're talking about applying Agile and Scrum to marketing, not software development. There are much fewer examples of successful deployment for marketing than there are for software.
There are going to be nuances, learnings and conditions that require you to adjust accordingly before you're 100% comfortable with applying this to your entire marketing department.
Make Results And Outcomes Your Top Priorities
You're probably considering this because you're looking for better performance, more leads and more positive outcomes from your marketing effort. Keep those outcomes in mind as you put together your plan. You should document, communicate and continue to remind your teams of your expected outcomes.
If those outcomes include more leads, more sales opportunities, higher revenue, more consistent revenue or a better experience for your prospects, you must reiterate them to your team constantly and make them the focus of your daily stand-ups and weekly retrospectives.
Inbound features all of the tactics required to align your marketing with today's buyer behavior, and the Agile methodology features the processes required to optimize those tactics and focus your teams. Combined, they enable you to deliver very high returns on your investment, in the form of leads, new customers and revenue.
Start Today Tip – I'm going to suggest learning more about Agile as your first move. Be sure you consider the source of your information. As I mentioned, most of the knowledge around Agile and Scrum is related to software development. It's going to take a little more work to find knowledge that's focused on marketing. Then, take a look at your current team and marketing execution. Make sure the outcomes and results you're looking for can be delivered with a move to Agile. If they can, consider some of the ideas above, like a new pilot and the software required to execute.
Square 2 Marketing – Leading The Reality Marketing, Inbound Marketing And Inbound Sales Revolutions!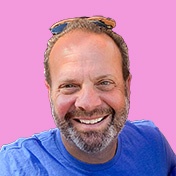 Mike Lieberman, CEO and Chief Revenue Scientist
Mike is the CEO and Chief Revenue Scientist at Square 2. He is passionate about helping people turn their ordinary businesses into businesses people talk about. For more than 25 years, Mike has been working hand-in-hand with CEOs and marketing and sales executives to help them create strategic revenue growth plans, compelling marketing strategies and remarkable sales processes that shorten the sales cycle and increase close rates.