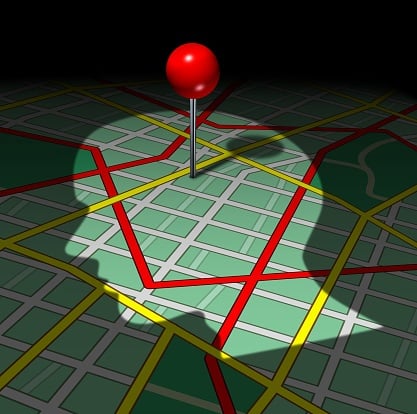 Understanding The Buyer Journey Helps With Inbound Marketing And Demand Generation Tactics
You've probably heard a lot about the buyer journey over the past year. It's become a big buzzword in a world of buzzwords. But when you think about it, understanding the buyer journey and being intimate with it does provide a ton of insight that becomes valuable when crafting marketing strategy, marketing messaging and tactical revenue growth plans.
Interestingly enough, it also falls in line with a growing move to align sales and marketing into one single revenue team that is focused on delivering a complete click-to-close experience for your prospects. That buyer journey sometimes starts before your prospect visits your website for the first time and it ends when they sign your paperwork.
Today, some experts are suggesting it doesn't end there, and that you should be working just as hard to delight your current customers as you are to attract new customers. I'd agree. However, I think most businesses are in a better position to take care of their current clients than they might be to attract and secure new clients.
Here are some steps to take to create your buyer journey maps.
Start Collecting Qualitative And Quantitative Data
To fully understand the buyer journey you have to start with a questions exercise. You want qualitative data like opinions, attitudes, assumptions and experiences. You also want to balance that with numbers. For example, people might say "our buyers start their experience with a phone call." That might be true, but with a little digging you can find out if the people who called actually visited the website before they called. You want to be sure of a detail like this. Data should uncover the facts.
Understand What Triggers Their Pain To Be Acute Enough To Start A Journey
Most people are happy to function in a complacent manner until something happens that disrupts their status quo. They could be the change agent when they wake up one day and become concerned enough to start their journey, but usually some outside influence shakes their world and gets them moving.
For instance, their boss identifies the issue and pushes them to action, they read an article that gets them thinking or they talk to an outside advisor and that triggers the start. Macro-economic changes also move people to action, with competition being a typical motivator.
Uncovering these triggers is an important exercise in the buyer journey mapping process.
People rarely do anything until their pain is acute. From a marketing and sales perspective, it's good to know what triggers that pain.
Map Their Specific Questions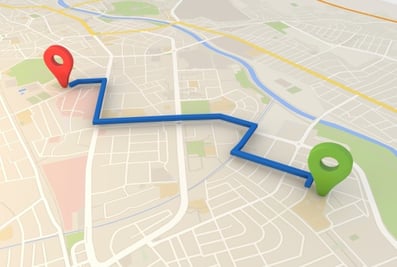 Want to know how to engage with prospects and make them feel safe in their buyer journey? Answer their questions before they ask them. The best way to do this is to collect the questions they ask currently.
Ask the sales team to submit all of the questions they've ever heard from prospects. Ask them to try and group the questions by awareness, consideration and decision-making stage. Then check with customer service (if you have this team) or your client services team. Questions that customers or clients ask early in their experience with you are helpful, too.
Once you have all of the questions, map them to the buyer journey. Here's a great example: "Can you provide us with references?" By understanding where this question comes up in the journey and proactively offering options in advance, you create a remarkable experience. But more importantly, you shorten the sales cycle, which adds real revenue gains to your company.
Identify All Of The Options At Each Stage Of The Process
This might be a step you haven't considered, or if you did an exercise like this before, you might have skipped this step. It's good to be aware of any options available to your prospects regardless of where they are in their journey. For example, everyone has an option to do nothing. Knowing that and using content to position against doing nothing means fewer of your prospects will end up doing nothing.
Start overlaying all of the possible options. Direct competition is usually pretty easy. Substitute options are a little trickier. Similar options might fall somewhere in between. Here's another example: If you were selling marketing automation tools, you'd consider HubSpot and Marketo as direct competitors, but Infusionsoft and Act-On might be considered similar offerings even though they don't quite offer everything those other products do. Also, email tools like Constant Contact or MailChimp might be considered even though they only do email.
Overlay Timing To Their Journey
Finally, thinking about the length of a typical buyer journey is also valuable. It's good to know how long each stage of the journey should take and then map the actual sales cycle to this journey timing. By doing this you'll get to see who might be stalled, who's flying through the process and might close early, and who's taking an extra amount of time at each stage.
Knowing this allows you to tailor your sales process to match. Again, as an example, a prospect who is moving at a snail's pace might need extra insight and education. They might be a more inquisitive person and need more information than your average prospect. While a sharp salesperson might identify this, data can help by highlighting opportunities that are moving more slowly. Now you can create action tactics to address these slow movers. Hopefully they pick up the pace, but if they don't, you're giving them what they need to feel safe with you as an option. Mission accomplished.
Once you do this a couple of times, it's going to get a little easier. I'd suggest checking in on these maps every three to four months to see if anything has changed. If you never check them, you'll never know.
Also, you should consider how many buyer journeys you need to map. If you have multiple personas, I consider doing one for each persona. If you sell multiple products or service lines, I'd consider doing one for each of those. It's highly possible that you'll have similarities across these exercises, but it's also possible that you'll uncover interesting differences that will impact your marketing and sales tactical decisions.
This effort gives you the schematic you need to figure out a number of strategic questions: What content do you need? When do you need it? What entrances are people using to get into your ecosystem? What does that experience need to feel like? Where are you achieving the "safe" state you need to get prospects to turn into customers? How do you move that up in the journey and how do you shorten the cycle? These are big questions that drive big improvements and big business outcomes. You want to be talking about this every couple of months.
Square 2 Marketing – Innovating Marketing And Sales To Match Today's Buyer Behavior!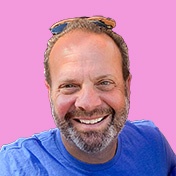 Mike Lieberman, CEO and Chief Revenue Scientist
Mike is the CEO and Chief Revenue Scientist at Square 2. He is passionate about helping people turn their ordinary businesses into businesses people talk about. For more than 25 years, Mike has been working hand-in-hand with CEOs and marketing and sales executives to help them create strategic revenue growth plans, compelling marketing strategies and remarkable sales processes that shorten the sales cycle and increase close rates.