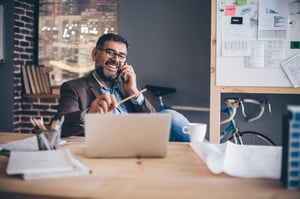 Having a well-defined, well-communicated, and formal sales process is arguably the most important factor in increasing sales for your company. An effective sales process can help you successfully manage your sales team and your pipeline. It can help you grow revenue, improve win rates, reduce turnover, and more.
However, your sales process can quickly become outdated and irrelevant. In order to maintain sales results and to ensure productivity, efficiency, and effectiveness, you must continuously improve and update it.
HubSpot has recently announced three new Sales tools that will help you update your sales process.
Here they are!
Team Meetings Tool
Adopting HubSpot's new Team Meetings tools will make it easier than ever to book meetings and connect and collaborate with prospects. It's separated into two meeting link types: group meetings and round robin meetings. Group meeting links will help you and your prospects easily schedule meetings with as many members of your sales team as needed, while the round robin links will help your sales team distribute incoming requests for meetings.
The round robin meeting link can be added to your company's website, emails, and social channels to make connecting with any given sales rep as simple as possible for interested parties. The group meetings link, on the other hand, will allow you to improve the customer experience.
What's more, both types of meetings will help your sales people save time by quickly booking meetings without all of the back and forth and without having to check each team member's calendars.
If your sales people often have to book meetings with other team members, have trouble prioritizing lead follow-ups, spend too much time worrying about scheduling, or have a tough time scheduling meetings with prospects, then the Team Meetings tool is a must-have in your organization.
Messages Tool
The Messages tool is a brand-new feature in HubSpot Sales, which will allow your sales people to connect with prospects in real time, when they're most engaged with your organization. The Messages tool will allow your team to more effortlessly convert qualified leads into paying customers. The tool works with HubSpot CRM, allowing all connections to be automatically saved to the contact's record. This will allow prospect conversations to become a natural aspect of your company's sales process.
No longer will your sales people waste time prospecting when they can instantly chat with qualified leads instead. The Messages tool will not only improve sales performance, but it will also enhance the customer experience by offering additional opportunities to nurture prospects and helping you to align your selling to the way customers prefer to buy in today's digital world.
Embedded Meetings
Last but not least, the newly announced Embedded Meetings tool. Think of it as a new kind of landing page form. But rather than just capturing a lead, you also have the ability to get a commitment for a meeting at the same time.
By adding this widget to your sales process, you can effectively shorten your sales cycle and flatten your sales funnel. The tool will eliminate all of the back and forth of email exchanges as well as the barriers of the contact form to save time when booking meetings. You can even include custom questions to the widget to ensure you have answers to all of the questions you need to prepare for the meeting.
If your sales people have trouble prioritizing follow-ups from leads that come via your contact form, if scheduling is wasting time and adding frustration to the sales process, and if you want your sales people to focus on selling rather than administrative tasks like scheduling, then make sure to get the Embedded Meetings widget.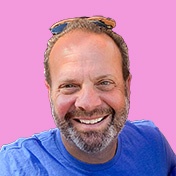 Mike Lieberman, CEO and Chief Revenue Scientist
Mike is the CEO and Chief Revenue Scientist at Square 2. He is passionate about helping people turn their ordinary businesses into businesses people talk about. For more than 25 years, Mike has been working hand-in-hand with CEOs and marketing and sales executives to help them create strategic revenue growth plans, compelling marketing strategies and remarkable sales processes that shorten the sales cycle and increase close rates.