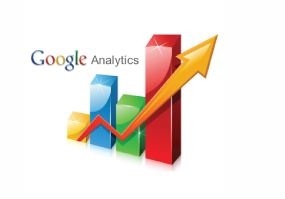 Data, Data and more Data. If you're an eCommerce marketer you probably live and breathe it.
Often times the first thing you do in the morning and the last thing you do at night is check those sales. You probably thrive off of it and there's a good chance your favorite day of the year is Cyber Monday.
Since you are constantly checking those KPIs, you need an efficient and effective way to see some high level data a glance. Well, here's something easy to use and easy to set up, which, yep you guessed it, can make your life a little easier.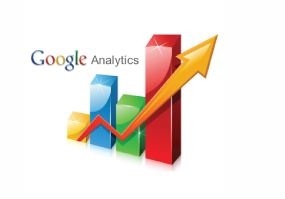 There are probably many people who are using your company's Google Analytics account and everyone's primary focus is on different things. The information you are most interested in is different than the data other people in your company find the most important.
What you need is your own dashboard, more specifically your own eCommerce dashboard set up in Google Analytics just the way you like.
Create & Customize
First things first, here's the link to get you started in your Google Analytics account: eCommerce Dashboard. Now, name your dashboard and we're off.
You can have up to 20 dashboards in your Google Analytics account. So, you can create multiple dashboards based on whatever your company finds to be the most critical and frequently viewed data. This also means individuals on your team can each have their own dashboard customized to how they like it.
To customize the view of your dashboard, simply navigate to the right had side beneath the date range options where it says "Customize Dashboard." From there you can choose the viewing panel that works best for you.
Adding Widgets
Each dashboard can have up to 12 widgets. Widgets are the boxes that make up the dashboard that are populated with data from within Analytics. These widgets can be clicked and dragged to move around however you want the data to be displayed.
So, what information should your widgets contain? Your widgets first of all should contain your main KPIs as well as those other metrics you just can't wait to check every morning when you get to work. Consider including:


Revenue
Visitors
Conversion Rate
Traffic Sources
Cart Abandonments
Keywords
New Visitors vs. Returning Visitors

Basically it's up to you – make it your own.
To add a new widget click "Add Widget" on the right hand side. Then you can pick the data you want to see from there.


In this example I chose to add an Ecommerce Conversion rate to my dashboard. If you simply select the metric to be shown first from the drop down list, the Widget title will automatically populate. However, feel free to edit the title.
You can also add a filter to this data. This is a great tool to use. Here you'll see that I can have the widget populate ecommerce conversion rates only from a specific traffic source if I want.
This is a great way to see more detailed data especially if you have specific campaigns running in different channels.
Then choose the view you want to see your data in. For a conversion rate, I'd prefer to see that data as a metric, but for other data, a pie chart or bar graph view would make more sense and be more visually appealing.
Now the best part. You can link this widget to another place in Google Analytics. Since this eCommerce dashboard is meant to be high level and quick & easy access to KPIs, you can simply link this widget to a report you have already created or simply to a deeper page in Google Analytics. With this, you have an easy shortcut to see more details for further analysis of your most important metrics and data.
Click save and you've got yourself a widget.
Share & Export
After you've made all of your widgets formatted around your KPIs and customized your dashboard, you can choose to share it with other individuals who have access to this Google Analytics account. Or, if it's data only relevant to you, you can always keep it private to your login as well. eCommerce dashboards are nice to share with members of your team and your manager so they can have easily have access to high level data.
You can also export the dashboard into a pdf making it easy to email or upload the dashboard to a place where it can be easily viewed. This is a great feature to have to send to clients or upper management.




Having a customized dashboard in Google Analytics tailored to all the things you obsess over, value and make decisions on as an eCommerce marketer is an awesome feature to have. It's easy to set up, navigate and benefit from.

What are your must-have widgets on your eCommerce dashboard? Do you take advantage of the different filter options?