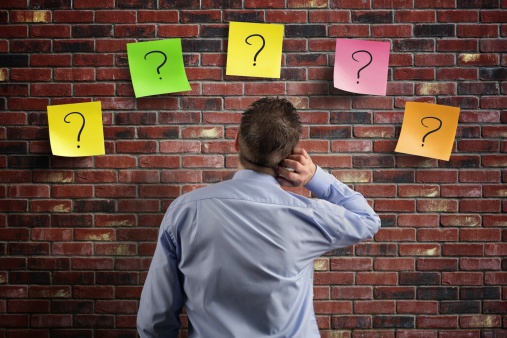 Inbound Marketing Is Complex, And So Is Finding Someone To Help You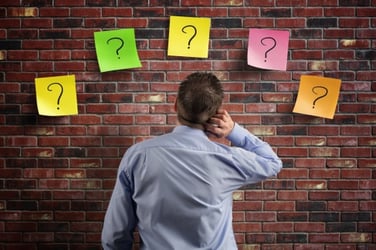 Once you've come to the conclusion that you need help getting your company's inbound marketing program up and running, the next step is starting an evaluation process to find the best agency for your business.
The major challenge here is that there are lots of inbound agencies of all shapes and sizes. Many of them look similar on the surface but are dramatically different under the covers. How you evaluate them is going to be important in making sure you get the best agency for you.
It's a little like dating. Your best girlfriend might be better suited to your ex-boyfriend than you were. It's not that he is a bad guy, but they simply make a better match. Just because you don't like certain aspects of a particular agency doesn't make it a bad agency. Maybe it is just the wrong agency for you. Making the match is critical.
Here are a few tips to make sure you select the best inbound marketing agency for you and your business.
Vendor Or Strategic Partner
This article talks a lot about knowing what you want. This is very important when selecting an inbound agency. You have to know what you want so you can make the right choice for you. The first aspect of knowing what you want is asking yourself: Do I want a vendor that will do what I say, or do I want a strategic partner that will help me figure out what to do?
Inbound is very complicated. So, I would think you'd want someone who tells you what you should do, based on their experience. However, a lot of people feel very confident simply giving their agency a list of things to do and then expecting them to execute those items. Either way is fine, but picking an agency that's designed to give you guidance and handing them a list is the fast track to a frustrated agency and a dysfunctional engagement.
Set this objective upfront. Come to an agreement. If you want a vendor, look for agencies that excel at being a vendor. There are a ton of them, and many are very good. If you want an agency that is going to give you their opinion, you should expect that they're going to want you to follow their guidance most of the time. They'll understand that it's your business, but they're going to want you to follow their lead because they know that their suggestion is going to work, more than likely because they've seen it work before.
If you're looking for an inbound marketing agency that's strategic, you need one that's been around for a while, one that's been practicing inbound for over 10 years, one with senior people in their shop and one with a large number of engagements under their belt – probably upwards of 100 or so inbound efforts.
Get Me Stuff Or Get Me Results

This is a tough one. Clients love buying stuff, and they understand buying stuff because they've always purchased stuff. You know what I mean. One website, four blog articles, two whitepapers with landing pages and one email campaign. There are a lot of inbound agencies that also love delivering stuff. These typically have pricing published on their websites and have packages of stuff to deliver. Again, I'm not saying this is bad. I'm just saying it's important to match this approach with how you want to work with them when selecting an agency.
On the flip side, you have agencies that want to get you results, and the stuff is less relevant to them. If they write one single blog article and the result is 100 leads, they don't care about the other stuff on the list. Their job is done, assuming 100 leads was your goal. There are agencies today that only focus on results, and they're committed to doing whatever they have to do to get you the agreed upon business results.
This has its limits, too. They can't work solely on your company at the expense of their other clients, but what they do and when they do it is not governed by a list of stuff, a contract or a checklist. They might blog 20 times this month, publish a 20-page e-book next month and launch a webinar campaign the month after that. It's all about the results, not the agreed upon list of stuff.
Which of these approaches appeals to you more? This will dictate the kind of agency that's right for you.
All In Or Partially In
This is a big one. Are you all in on inbound, or are you still interested in doing outbound and interruptive marketing, too? If you're all in, you need an agency that's all in. If you want an agency to help you with your advertising or your cold-calling program, make sure they're OK with this approach strategically.
It's difficult to find an agency to support your all-in approach if they're not all in themselves. If they still do long website projects, traditional PR or advertising, they're probably going to be really good at those types of tactics and not as good at inbound. They're also probably going to be trying to convince you to do some of those old-school tactics because they still believe in them.
If you're not all in and you select an all-in inbound agency, they're not going to be equipped to help you with some of your non-inbound requests. So again, neither is good or bad, right or wrong. But, knowing what you want upfront helps make a better match during the interview and selection process.
Marketing Or Marketing And Sales
Today, marketing and sales are blending. Do you want an agency to help only in the marketing area, or do you want an agency with the capabilities to help you in marketing and sales? For instance, if you just get help with marketing, you might find your lead flow increasing but your revenue remaining the same because your sales team is not on par with your new marketing. Does that sound like a problem? If not, you only need inbound marketing help.
If you'd like your new inbound agency to help you get better at closing leads instead of just generating leads, they need to be prepared to help with your sales process, teach your sales team to use social media and technology tools, help you integrate content into your sales process and provide a full funnel analytics review. Make sure that the agencies you're looking at provide both inbound marketing and inbound sales services.
Advanced, Intermediate Or Basic Inbound Experience
How important is expertise to your decision-making process? More experience from an agency usually translates to more value to you, which might mean more investment requirements. If you look at it on the surface, any agency can hire kids out of college or interns to work on a client engagement. This allows them to make more money and charge less for their services.
A more experienced agency with more experienced people would have to charge more to afford those highly skilled people, so cheaper doesn't always mean better in the inbound agency community. You're going to have to put a value on experience. Are you more comfortable with more experienced people and a more expensive engagement, or would you be more comfortable with a lower level of investment and a less experienced team working on your inbound marketing?
Again, neither is right or wrong, but which one feels right for you and your company?
Advanced Or Basic Inbound
The last question is: How advanced does your inbound agency need to be? If you're just getting started and you can afford to go slow as you figure it all out, an inbound agency with basic or starter skills might be perfect for your company.
But, if you're looking to get started fast and get results quickly, you're already doing the basics and you need help with more advanced inbound tactics, you need an agency with advanced skills and more comprehensive experiences.
For example, the optimization phase of an inbound engagement requires a set of skills and defined processes that allow your agency team to analyze the data, review what the data is telling them, respond with an action plan and get that plan implemented quickly to impact results that month, not three months down the road.
Selecting an inbound marketing agency isn't easy, and if you make a mistake, it can set back your program a good year. Even the best inbound agencies run into trouble if they're working with a mismatched client. Take your time, make a good match and you'll see the results you're expecting from inbound marketing and inbound sales.
Square 2 Marketing – Inbound Results Start With ME!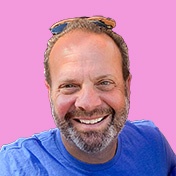 Mike Lieberman, CEO and Chief Revenue Scientist
Mike is the CEO and Chief Revenue Scientist at Square 2. He is passionate about helping people turn their ordinary businesses into businesses people talk about. For more than 25 years, Mike has been working hand-in-hand with CEOs and marketing and sales executives to help them create strategic revenue growth plans, compelling marketing strategies and remarkable sales processes that shorten the sales cycle and increase close rates.