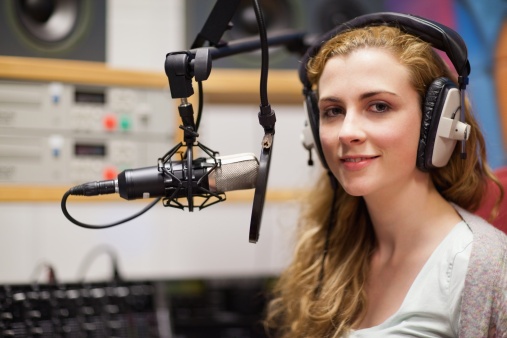 This Tried-And-True Middle-Of-The-Funnel Tactic Almost Always Produces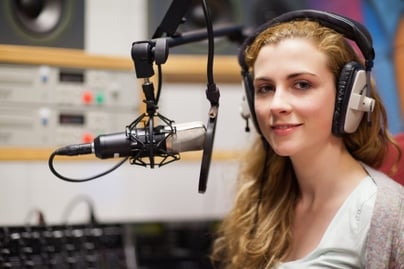 With so many newfangled marketing tactics getting a lot of press, sometimes we have to make sure not to throw out the older but high-performing marketing tactics in favor of the new shiny objects.
Yes, podcasts, radio shows and interviews are hot right now, but webinars remain a high-performing tactic that engages your prospects, moves them through the funnel and produces highly qualified sales leads.
But because consumers have changed their buying behaviors, we should make a few upgrades to our content marketing and webinar program to take advantage of those changes and make sure we optimize the time and energy put into executing a webinar. If you expect your webinar program to produce sales opportunities, then consider these six upgrades as mandatory and not optional.
1) Publish The Webcast On Demand
No matter how great your content or title, most people simply won't be able to attend due to a scheduling conflict, and even some people who register won't show up to the actual event. It's not because they're bad or not interested; it's just easy to skip a webinar, especially one you didn't pay to attend.
But today's buyer is used to on-demand content and time shifting when they consume content. If you take your live event and make it an on-demand event, now you're matching how you publish content with the way your prospects want to consume content. Remind them of its availability, have them visit your website to gain access and let them participate on their time, not yours.
If you do this well, you might end up with a Netflix-style self-service and recommended content tool on your website that serves up webinar programing to any visiting prospect. What an amazing marketing tool to drive lead generation and sales opportunities.
2) Consider Shorter And More Interactive Formats
When we did webinars 10 years ago, they were almost always 60-minute sessions with 45 minutes of content and 15 minutes of question and answer. Today, shorter formats are better. You shouldn't be surprised to hear bite-sized chunks make more sense for busy execs. Try 30-minute sessions with 20 minutes of content. Usually, 15-minute client case studies or success stories are excellent at driving engagement from the audience.
These shorter formats allow you to do industry specific content, solution-specific content or even application-specific content related to news or industry events that are taking place in real time. Because the format is shorter, the prep time is reduced and clients are more willing to participate.
3) Bring A Client Onto The Program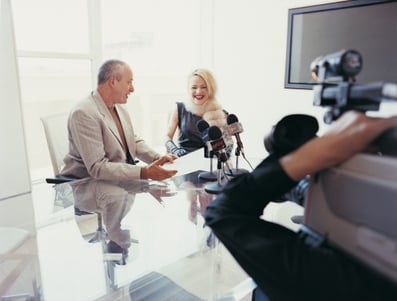 Speaking of clients, it's almost always better to bring a real customer story to your programing, especially if it's a high-profile customer. People want to hear about brands they know and they want to know what bigger, respectable companies are doing that they should be doing.
Brands bring in the registrants. Success stories bring in the registrants. Disruptive messages also bring in the registrants. People want to make sure they're not missing out. If you think a demo or some product feature show and tell is going to drive attendees, guess again.
4) Promote Early And Often Leading Up To The Actual Event
We're all inundated with emails, and a lot of those are promotional emails that get deleted pretty quickly. If you want to get your prospects' attention, you'll have to promote your webinar early and often. We typically like starting the promotion between 60 and 90 days out. The earlier, the better. Make sure your promotional message cuts through the clutter and makes it easy to register, easy to schedule and easy to be reminded of the upcoming event.
Get the webinar on their calendar right out of the gate with a calendar plug-in and then schedule your automated reminder emails around a schedule that looks a little like this: Three months out, promote and remind your registrants twice in that month. One of those emails would be encouraging them to share and invite a friend or colleague.
During month two, upgrade the reminders to three times during the month. Of course, you're going to want two tracks: one for people who have NOT registered and another for those who have registered. During the month of the event, start with weekly reminders and then move to daily reminders three days before the event. On the day of the event, I'd do reminders in the morning and then two hours, one hour and 15 minutes out. Finally, send one more email five minutes before the event starts. This might seem like a lot, but the goal is to keep your registrants connected. Remember, it's too easy to skip an unpaid webinar. You have to work hard to drive anything above a 50% registrant-to-attendee rate.
5) Don't Give Up On Registrants That Never Showed
If you're lucky, only half of the registrants will attend, but we don't want to dismiss those who couldn't make it. Instead, we want to remind and encourage those people to visit the on-demand version and take advantage of that option. I'd recommend a consistent reminder campaign that runs at least two weeks post-live webinar event.
6) Us It As A Platform To Cross-Promote
If you can create a long-term event plan, then you should consider cross-promoting upcoming webinars at your live event. Some clients even go as far as to create a webinar series and promote all the events simultaneously, allowing attendees to sign up for more than one event at a time, including the entire series. This is a highly efficient way to market a series of events.
As with most marketing tactics, don't expect to get 1,000 registrants to your first webinar. Instead, be happy with 50 registrants and 20 attendees. Then work over the next few months to produce a better program, enhance the content included in the webinar and accelerate the promotion month over month.
If you do this well, over time you'll see the registrations increasing and the attendees following. We've executed webinars for clients with over 500 registrants and close to 300 attendees. This almost always produces enough sales-ready leads and sales opportunities to keep our clients' sales teams busy until the next event.
This won't be your only source of sales opportunities, but it can be a solid middle-of-the-funnel offer that if executed well turns top-of-the-funnel leads into bottom-of-the-funnel leads in a short amount of time.
Square 2 Marketing – Innovating Marketing And Sales To Match Today's Buyer Behavior!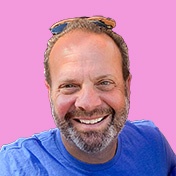 Mike Lieberman, CEO and Chief Revenue Scientist
Mike is the CEO and Chief Revenue Scientist at Square 2. He is passionate about helping people turn their ordinary businesses into businesses people talk about. For more than 25 years, Mike has been working hand-in-hand with CEOs and marketing and sales executives to help them create strategic revenue growth plans, compelling marketing strategies and remarkable sales processes that shorten the sales cycle and increase close rates.