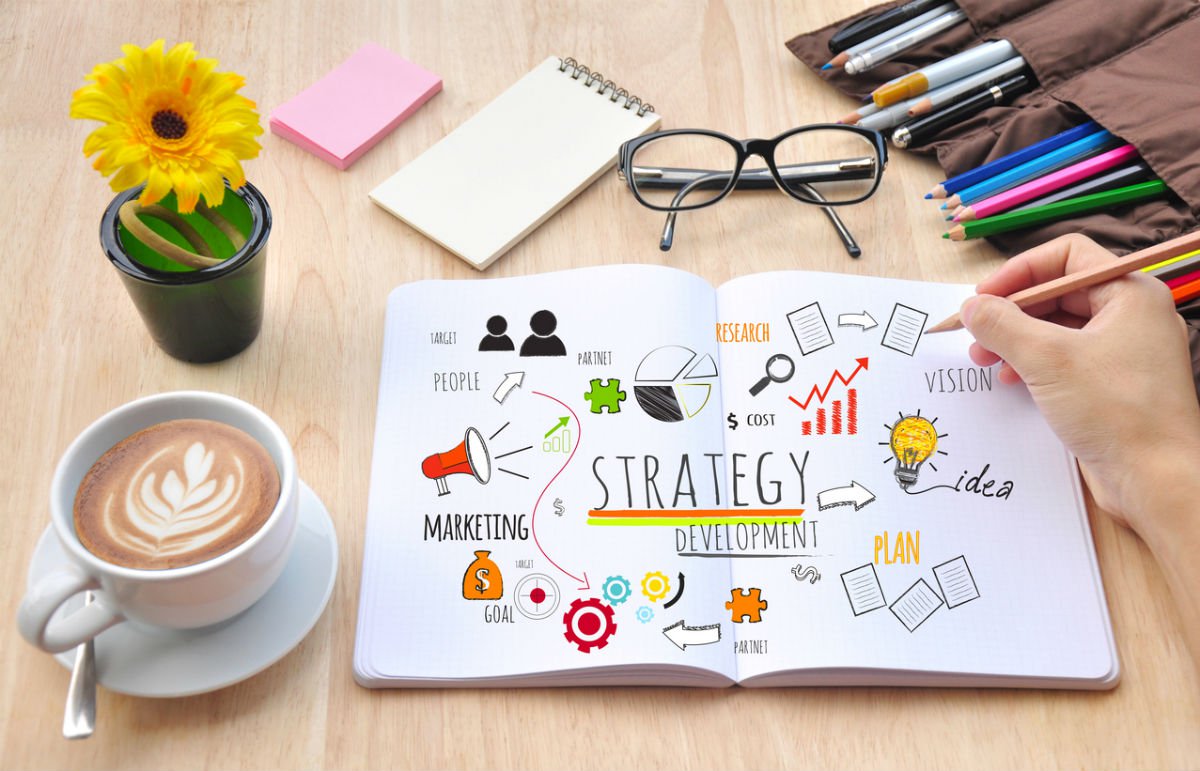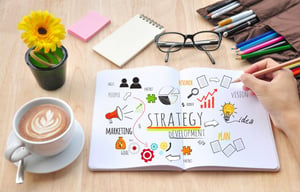 Goal setting is required for any business, and it should be part of your overall marketing strategy. But it's not just enough to set goals, you have to set SMART goals. SMART stands for:
Specific
Measurable
Achievable
Realistic
Timely
If you don't set SMART inbound goals, it's easy for your goals to become very much like a new year's resolution—you make it, and stick with it for a month or two, but then end up completely forgetting about it. Setting SMART goals means you have created something that you can hold yourself and your business accountable to. SMART goals should also be tied into your overall marketing strategy for maximum effect.
Part of Your Marketing Strategy
Most SMART goals set by companies using inbound marketing revolve around three areas: visits, contacts, and customers. These three areas should be part of your goals, and depending on your company's current growth standing, you should be focusing on one more than the others.
For instance, if you own a relatively new company, then visits should be what you're most focused on because you want to increase the number of people coming to your site. This indicates growing brand awareness and a growing audience.
If you have the site traction but not enough sales leads, then you would want to focus on contacts. And, if you have site traction and sales leads, but just aren't able to turn those into customers, then you would of course focus on customers.
By using this method of tracking visits, contacts, and customers, you are not only setting SMART goals, you are making it an indispensible part of your marketing strategy, which will help you reach your goals.
Accountability
Once you have set your SMART goals, your plan is already in place in how to move forward with them because you have set specific, measurable, achievable, and realistic goals with a timeline.
The one thing you haven't worked out yet is accountability. All of the SMART inbound marketing goals go out the window if the team is not accountable for achieving them.
The most important way to reach your SMART inbound marketing goal is thus to put a plan in place so that everyone knows what they are responsible for and who they are accountable. This ensures everything happens on schedule.
Some of the ways this can be done is by setting up meetings regularly to ensure everything is on track, or, alternatively, using different analytical markers (Google Analytics and HubSpot allow you to set up goals) that are regularly checked and that someone is responsible for.
Reassessing
Another way to help you reach your SMART inbound marketing goals is to reassess them over a certain period of time. Things change often in business, and so you need to check in not only with your team, but with the goals themselves to ensure they fully represent what you want to achieve.
This does sound like moving the goal posts, but there's nothing worse than striving towards a goal that doesn't make sense anymore for your company. Reassessing also means you're continually checking the temperature of your company and learning what works and what doesn't.
The Recap
Set SMART goals. Integrate those goals into your marketing strategy by using "visits, contacts and customers" as a guide. Ensure everyone on your team is accountable for their roles in achieving those goals. Reassess your goals routinely to make sure they make sense for your company.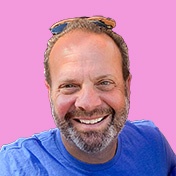 Mike Lieberman, CEO and Chief Revenue Scientist
Mike is the CEO and Chief Revenue Scientist at Square 2. He is passionate about helping people turn their ordinary businesses into businesses people talk about. For more than 25 years, Mike has been working hand-in-hand with CEOs and marketing and sales executives to help them create strategic revenue growth plans, compelling marketing strategies and remarkable sales processes that shorten the sales cycle and increase close rates.