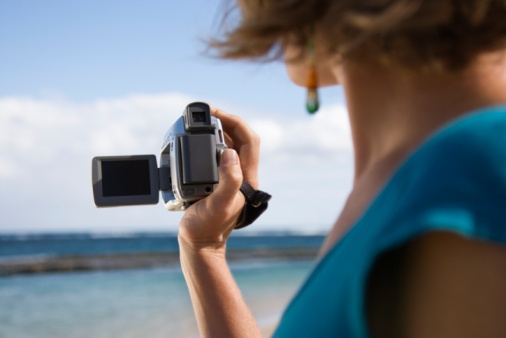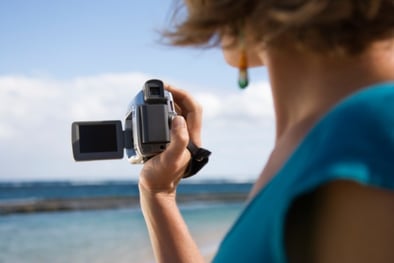 George Lucas said it: "It's hard work making movies."
While most businesses utilizing the power of inbound marketing have embraced content marketing as a way to engage prospects and convert leads, many companies still shy away from using video marketing as part of their strategy. It's understandable. Videos cost more to produce than blogs and whitepapers. Plus, incorporating video marketing into an inbound marketing content strategy is often nearly as tricky as making the videos themselves.
But businesses that hesitate to use video marketing are missing out on a way to attract prospects who prefer watching videos to reading text. If you're looking to use video marketing in your inbound marketing content strategy, here are four steps you should take to drive results and boost conversions.
Step #1. Start With Your Video Marketing Strategy
It's one of the core principles of inbound marketing and it also applies to video marketing: strategy before tactics. Before you even pull out a video camera or dust off your video editing console, you need to outline a detailed video marketing content strategy. To start, you should:
Outline your video marketing objectives

Determine which buyer personas you want to target

Decide how many videos you're going to produce

Lay out a release schedule
Once you've completed these initial steps, you should establish which of your prospects' pains you're going to address with your videos. To keep your video marketing strategy in harmony with your overall inbound marketing campaign, your videos should be educational in nature. Make sure the content of the videos gives your prospects detailed information on how to accomplish tasks and solve their problems.
You also need to decide where on your website to post the videos. Platforms such as YouTube and Wistia are great for hosting your videos, but simply posting them there and not on your website does not do much to help your inbound marketing campaign. You could choose to post all of your videos on a specific video page on your website or you could strategically place them alongside content related to the topic covered in the video. Either way, make sure you pay careful consideration to placement.
Then, you need to create a production plan and schedule. Your plan should include information regarding who on your staff is going to be responsible for which aspects of the video. If you're going to hire outside production staff, this information should be included as well. Then, you need to set your production schedule. This schedule should correspond with your video release schedule and include production time estimates that allow a bit of extra time for each step to be completed. As anyone who has ever worked on a movie set would tell you, everything takes a little longer than scheduled.
When all of your strategic angles have been covered, you should then script, shoot and edit your videos.
Step #2. Focus On Video Marketing Personalization
Once you've begun releasing your finished videos, you need to market them. Make sure to share links on all of your company's social platforms to the videos on your website. You should also employ marketing personalization when promoting these videos. For instance, if you have a certain buyer persona subset of your email list with a specific pain that's addressed and solved in one of your videos, make sure to target an email specifically to that list. If you are able to personalize the subject line of that email, then you should see an even better conversion rate.
Step #3. Review Your Video Marketing Metrics
Once you've released a few of your videos, start paying attention to your video marketing metrics. You should track:
How many views each video gets

How many viewers are watching your videos more than once

What percentage of your viewers are watching the whole video

What percentage of viewers are landing on your video's page and actually viewing the video
Of course, you also need to pay special attention to the number of viewers who are watching your videos then clicking on one of your calls-to-action prompting them to download a piece of content or, even better, schedule a consultation.
Once you've got a thorough overview of your video marketing metrics, you should make changes to your overall strategy and the content of future videos accordingly.
Step #4. Get Your Inbound Sales Team Involved
Once you've optimized your video marketing strategy, it's time to get your inbound sales team involved. Your sales team should incorporate your video content into a social selling strategy. For instance, if they notice a prospect talking about a pain on Twitter or LinkedIn, they should offer that prospect a link to the video content that directly addresses the pain. Your sales team should also be able to point prospects who contact them via email or phone, but who are not yet ready to buy, to these videos to help address their pains and answer their questions.
Additionally, by involving your inbound sales departments post-optimization, you are able to drive new traffic to these videos, increasing SEO opportunities. Plus, you avoid directing prospects to content that has not yet been optimized to their buyer journeys.
Making videos may be hard work, and incorporating this content into your overall strategy may be tricky, but the increases in leads and converted customers you should see make it worth all the effort.
Start Today Tip – Avoid the impulse to divert from inbound marketing strategy with your video marketing campaign. While it may be tempting to imitate your favorite Hollywood movies and billion dollar brand videos, creating simple, educational videos is going to result in much better ROI. Not only do these educational videos give your prospects information that actually offers solutions to their pains, but they are much less expensive to produce. Remember, educational content gets better results than flashy content, every time.
Square 2 Marketing- Leading The Reality Marketing, Inbound Marketing And Inbound Sales Revolutions!