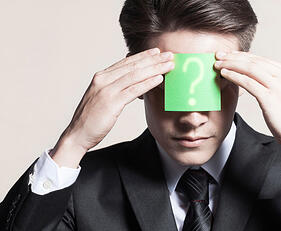 The last few blog articles have focused a lot on the technical nature of your blogging efforts: what elements to include, how to generate leads, measuring success and using the blog to drive results. Today, I want to focus on the actual words.
One of the major challenges facing businesses that want to blog, that are starting a blog or that are trying to maintain their blog is what to write about. How do we come up with compelling topics? How do we write so that people engage? How do we write so that people share? How do we ensure that we never stare at each other in a meeting because we don't know what to blog about?
The answers are easy to implement and very straightforward.
Create your strategy.
Before you start blogging, it makes sense to create your inbound marketing strategy as well as a content marketing strategy that is part of your overall marketing plan. This is much more than building personas. It includes thinking out and planning for 12 months of inbound marketing. Once you have this, inbound marketing is much easier to implement because you have a road map to go by. Your blog is going to be a big part of this, and you need it to be connected to the rest of your marketing tactics.
Build your editorial calendar.
When you have a strategy in place, it's easier to create your editorial calendar. Once you know what challenges your prospects are facing and what questions they ask, it becomes clear what you should be writing about and in what volume. Notice that this entire week has been about your blog. That's because clients and prospects ask a lot of questions regarding how, why and how often. This is an indicator that others might have similar questions.
Taking an hour to plan out your blog for three months at a time does wonders for giving you the momentum you need to sustain a blog. Start by brainstorming ideas. Make sure those ideas are focused on the questions and that they have your keywords in the article title. Go crazy and come up with as many article titles as you can. If you get on a common theme, go with it. A series, like the one we did this week on blogging, is fine. Once you have 20 or 30 article ideas, plan them out over the next few months. Now you have an editorial calendar.
Sync it with your other educational content.
Once you have all those blog article ideas, you're going to want to marry them to your long-form educational content, i.e., your e-books, whitepapers, tip sheets, presentations, infographics and videos. What I mean by syncing these up is matching three or four blog articles with one piece of educational content. This gives your readers a chance to get more education, and it gives you a chance to turn readers into leads.
Stick with a theme.
I mentioned this briefly, but coming up with a theme for a series of blog articles is a great idea. This month, I did a week on marketing strategy and a week on how to use the blog to drive leads. Next week, I'm going to do a week on SEO. This adds some continuity to your blog and gives your readers a chance to go deep on important topics. Remember, blog articles should only be around 600 words, so if you find yourself with a longer one, it might become two or even three individual blog articles.
See what's trending.
If other people are talking about it, you might want to as well. There are great ways to integrate trending topics into your blog, which attracts new readers, encourages people to share your article and helps you rank in searches. There are a number of sites that provide trending information from the Web, but the one I usually start with is Google Trends – click here to check it out.
Try newsjacking.
Another way to make your blog articles more relevant and, in return, get better results is through what's called "newsjacking." This term means taking news that's being talked about and using it in your content creation effort. An example of this might be the Target cyber breach from a few months ago. If your firm offers this type of service, you might consider writing about the ways in which larger retailers can protect themselves from hackers and cyber threats. Then, when people are searching for Target and cyber security, your post might show up on the first page.
Track and test.
I often mention the importance of tracking and testing, but when it comes to your blog, this is a requirement. In this post from a few days ago, I mentioned all of the elements that you should be looking at when deciding what's working and what's not. Look at your blog performance weekly. It's the only way to make real-time adjustments that drive subscribers, viewers and leads.
Writing solid blog articles is an integral part of any inbound marketing program, but you have to do it right. Bad blogs are worse than no blogs, so spend some time planning for your blog and spend more time writing really creative, compelling blog articles that your subscribers will be proud to share with everyone.
Start Today Tip – Today's tip really has to do with how far you've come in your own blogging efforts. If you haven't started, do it today. Follow these simple steps and get one or two articles up next week. If you've been doing it for months and have yet to see any tangible results, hang in there. It doesn't happen overnight. Take a look at your efforts and make sure you're following the best practices described in this week's articles. Pay special attention to your analytics. They tell you what adjustments to make in order to improve performance. You just have to look.
Square 2 Marketing – Leading The Reality Marketing And Inbound Marketing Revolution!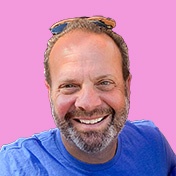 Mike Lieberman, CEO and Chief Revenue Scientist
Mike is the CEO and Chief Revenue Scientist at Square 2. He is passionate about helping people turn their ordinary businesses into businesses people talk about. For more than 25 years, Mike has been working hand-in-hand with CEOs and marketing and sales executives to help them create strategic revenue growth plans, compelling marketing strategies and remarkable sales processes that shorten the sales cycle and increase close rates.