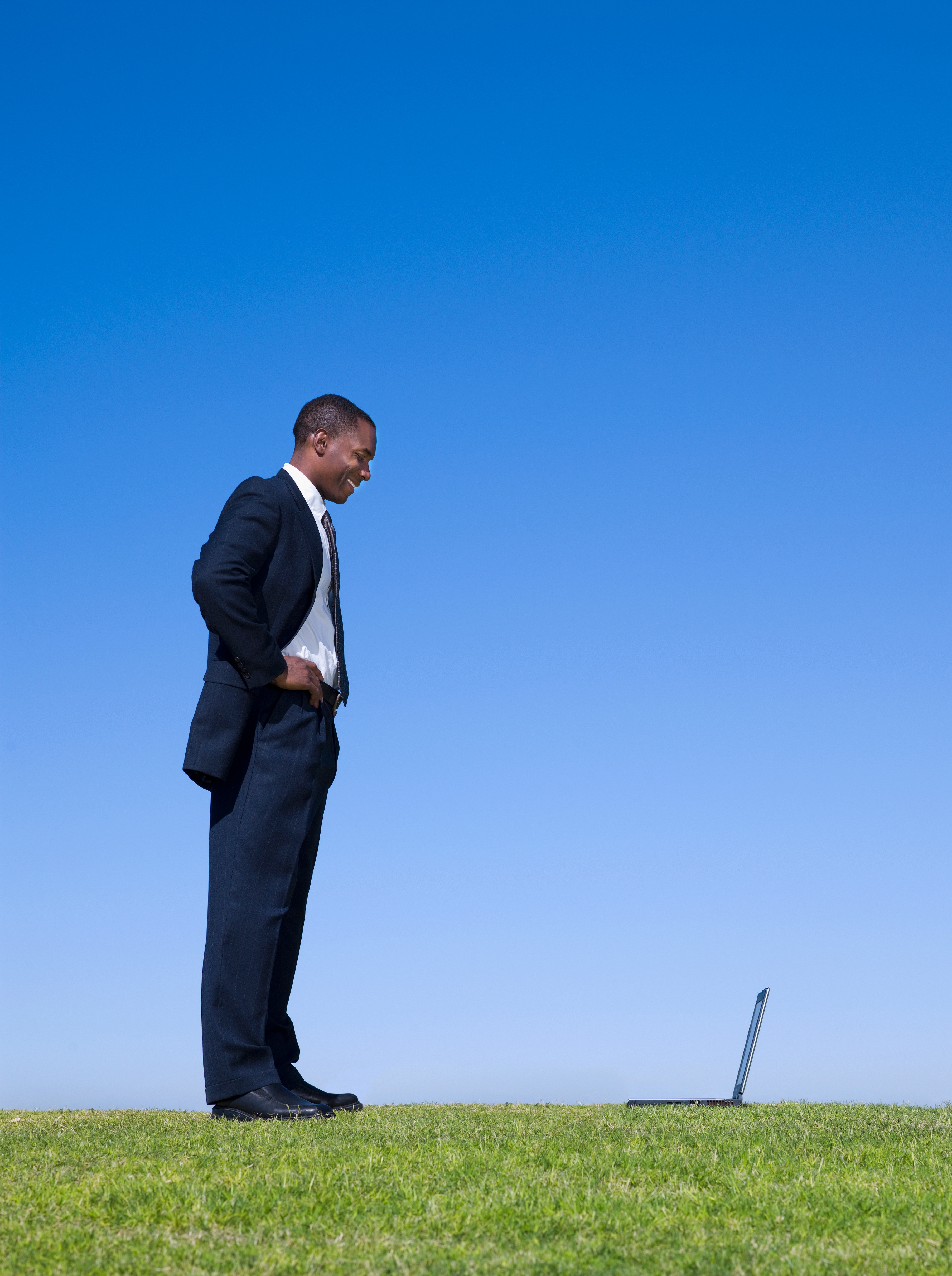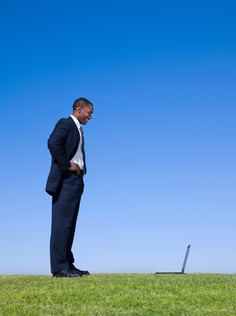 A lot of people are buzzing about social selling lately and that got me thinking about Willy Loman.
The tragic hero of Arthur Miller's classic 1949 play, Death of a Salesman, ultimately fails as a salesperson because he is unwilling to give up his emphasis on longstanding personal relationships and adapt to modern sales methods. In Willy's heyday, the personal connection was everything in terms of generating sales and attracting leads. But, by the time of his tragic fall, his more adaptable colleagues were eating away at all his market share by using more modern techniques.
The moral of Willy's story, at least as it applies to today's salespeople, is not that personal relationships don't matter. The moral of the story is that you need to adapt to a changing sales environment.
Sales teams still depending on outbound sales methods such as cold calling and direct mail are the Willy Lomans of their day, clinging to old-fashioned sales methods even while more and more research points to the reality that buyer behavior has changed.
The power of inbound marketing and inbound sales comes from their ability to bring leads and prospects to salespeople, not the other way around. Buyers do not want you to interrupt them with your agenda; they want you to help them solve their problems. The best way to lure them in is to create appealing, educational content that addresses their pains directly and adds value to their lives.
An often overlooked method in inbound sales strategy is social selling. This tactic involves using social media as a sales tool and as a way of attracting leads. If you're contemplating social selling strategy as part of your overall inbound sales approach, then having a solid LinkedIn strategy is a great place to start.
LinkedIn is, by far, the most popular social network for professional networking. You and everyone on your sales team should have a LinkedIn profile and be using the platform in your sales strategy. But simply having a profile is not enough. You need to use inbound marketing strategy to optimize your profile so that it helps you attract leads. In other words, you need to treat your profile like you would any other piece of inbound marketing content add make it about your target persona.
To help get you started with using LinkedIn to jumpstart your social selling, I've put together a few tips.
1. Choose The Right Profile Picture
As with any social media platform, you need to "put your best face forward." First, it's very important to have a profile picture. As this infographic from HubSpot's sales blog points out, "profiles with pictures elicit a 40% InMail (LinkedIn's internal messaging service) response rate." In other words, if you don't have a profile picture, potential leads are going to take that as a red flag.
When you're choosing your picture, try to strike a balance between approachability and professionalism. Don't forget to focus on what your potential leads would find appealing. If your target persona works in finance, you should consider a profile picture where you are dressed in a formal, highly professional manner. If, on the other hand, your target persona works in marketing or IT, you should consider a less buttoned-up look. Also, make sure to use a high-quality image for your profile picture. No one wants to work with a blurry salesperson.
2. Give Your Headline And Summary An Inbound Upgrade
Now that you've chosen the right profile picture, it's time to move on to your headline and summary. After your profile picture, the headline is usually the first thing people see on your profile. Typically, this involves your name and your job title. However, if you want to add some inbound strategy to your headline, consider adding a little something extra after your job title.
As an example, take a look at Square 2 Marketing Chief Inbound Scientist Mike Lieberman's profile. You'll notice that he is not simply "Mike Lieberman, Founder of Square 2 Marketing." Instead, he is Mike Lieberman, "Founder of Square 2 Marketing, the world's largest inbound marketing agency." Now, Mike didn't add this extra copy for no reason. He added it because the potential leads he is targeting find reassurance in Square 2 Marketing's size. When they read this, they know that Square 2 Marketing has vast experience in inbound marketing, which helps to alleviate any concerns they may have had about our capabilities. With just a few words, Mike is able to solve a buyer pain ("How do I know if the inbound marketing agency I'm considering has enough experience to generate leads for my company?") and guide that buyer a little further down the sales funnel.
When it comes to your summary, taking an inbound approach is even more important. Your summary is a brief statement about who you are and what you are professionally capable of achieving. But it's very important to remember that it's not about you. Don't brag about your competency or your skills in this space; instead, use it to focus on how you help your customers and solve their problems. If you ramble on about your accomplishments, your potential leads tune you out and click away. If you focus on their pains, they will read on and stay engaged. It's also important to keep your summary as brief as possible. This HubSpot post recommends limiting it to three paragraphs, each with just three sentences. Any more copy than that and you run the risk of your targets getting distracted.
3. Optimize Your Experience
It's tempting to write the experience portion of your LinkedIn profile the same way people used to write their resumes and CVs. In fact, that's what most people still do. However, if you're a sales professional using your profile to attract leads, that's not the best approach. Instead, make your experience about your targets. Don't say "I managed a six-person sales team in the medical device industry that met its sales goals nine quarters in a row." Instead, say "My sales team and I helped our clients in health care acquire the highest-quality medical devices at the lowest prices possible." By focusing on the positive outcomes you helped your clients achieve, you make your profile more relatable to your targets and keep them engaged.
One Other Thing To Keep In Mind
Once you have a killer LinkedIn profile designed to attract leads, you may find yourself tempted to start sending connection requests to every potential lead you stumble across. Don't do this! While it's acceptable to occasionally send requests to people you have never worked with or met, it's best to limit this practice to those to whom you are able to make a compelling argument about why connecting with you would benefit them. Sending connection requests to every lead you come across is the social selling equivalent of cold calling. All it does is annoy and alienate your prospects, which makes them all but impossible to convert.
When you apply inbound sales tactics to your LinkedIn strategy, your profile works just like a good piece of content marketing. It draws leads to you. By applying thoughtful inbound marketing strategy to something as simple, yet important, as your LinkedIn profile, you set yourself on a path to social selling success and avoid the sad, tragic, yet totally avoidable fate of Willy Loman.
Start Today Tip: Remember to always keep your buyer persona in mind. Before you begin updating your LinkedIn profile to optimize it for social selling, spend some time thinking about your targets. Get an idea board out and write a few common traits typical to your persona. Then use those traits as a starting point to think about the ways your targets browse social media. This exercise provides a great foundation for crafting exactly the type of profile that draws the right leads in.
Square 2 Marketing- Leading The Reality Marketing, Inbound Marketing and Inbound Sales Revolutions!