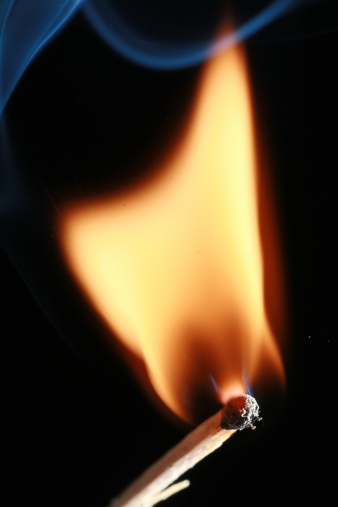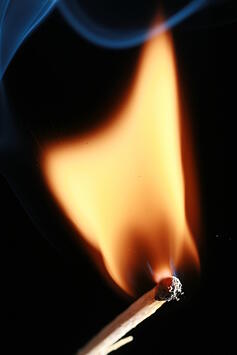 You know you have to be on Facebook, LinkedIn, Twitter, Google+ and YouTube if you have any hope of using inbound marketing and social media to drive leads for your business.

But did you know that there is a handful of techniques that make a big difference when it comes to results?

Over the past 11 years, we've been testing, tracking and optimizing social to make it almost as significant in our clients' "get found" efforts as search engine optimization.

If you're a beginner, what this means is that businesses that are optimizing their efforts are seeing almost as much website traffic from social as they are from search. Other inbound marketing agency owners are telling me that their clients are seeing similar results.

Social media marketing is no longer optional, no longer for "other" companies and no longer "just for B2C" marketing efforts. Today, social media is a requirement. So, if you feel like your social tactics need a lift, here are five upgrades you can make on your own.

Make sure your profiles are complete.

You would be surprised how many companies don't even have their corporate social pages complete. How do you feel when you see an incomplete social site? Not good, right? Your prospects are having the same nervous feelings. The easiest fix is to ensure that all of the pages are being utilized, all of the profile elements are complete and all of the links are set up. Also, make sure you have corporate sites on all of the top social networking sites. Here is the list of must-haves in today's world: Facebook, LinkedIn, Twitter, Google+, YouTube, Pinterest and Instagram.

Add educational content offers to all of your sites.

It's really not enough to just have built-out sites. The reality is that people are visiting your social sites and leaving without you ever knowing it. To stop this flow of lost leads, consider adding educational content offers to your social marketing sites. Yeah, you can have links on your social sites that drive visitors to landing pages on your website, where they turn from anonymous visitors into leads for your sales team. All of the social sites give you the opportunity to do some progressive design with the buttons and banners that attract people to your site. So take advantage of the size and graphics capabilities. Use compelling copy, graphics that match your website and offers that answer questions for your prospects.

Use the publishing platforms.

Some of the sites, like LinkedIn, have publishing platforms that allow you to take blog-style content and publish it to all of the site's subscribers. Once you get approved (sorry, you do have to be approved by the platform managers, but that process isn't too difficult), you're able to take your blog articles and push them out to the network. Remember to keep the links in your content and offer readers the chance to get additional educational content.

Don't just post, but converse.

One of the major mistakes most company's make is thinking that they just have to post, post and post some more. This works fine, but if you want to improve results, you have to do more than post. What you should be doing is posting with a position. Challenge your network with your post. Get them talking. The best way to do that is to be controversial, be opinionated and, most important, ask your network for their opinions. Tweets that actually ask followers to "retweet the post" get 55% more retweets. Give it a try.

Leverage social for sales.

Most people don't know that one of the best tactics available to your sales team today is monitoring social conversations. A majority of the social monitor tools, like the Social Inbox module in HubSpot, allow you to set up keywords to monitor across Twitter. So, for example, when someone mentions "inbound marketing," we get notified. Before long, we are chatting with the person, and the next thing you know, we have a sales appointment. You can monitor as many keywords as you have time for. This quickly becomes a highly effective tool to drive sales opportunities.

Keep an eye on the metrics.

Today, all of the social sites provide excellent metrics on the progress of your social marketing. Set goals monthly, and focus those goals on increasing your reach on social media. For the most part, that means driving more fans, followers, connections and friends. The more reach, the more opportunity to drive results when you publish fresh content.

The bottom line is that almost any element of an inbound marketing program can be improved over time if you simply set goals, track results and make small adjustments. Social media fits the bill perfectly. If you want to see better results, try making some of the above changes.

Start Today Tip – The easiest improvement you can make to see better results is to ensure that your profiles on all of the social sites are complete, are accurate, include your keywords and accurately tell your story. Another is to stop using your social sites like your old, electronic brochure-style website. Instead, think about it more like a billboard – not a traditional billboard, but one with an educational content offer that gets visitors to head over to your website to retrieve it. Done the right way, this improves traffic as well as engagement with your social sites and your corporate website. Mission accomplished.
Square 2 Marketing – Leading The Reality Marketing And Inbound Marketing Revolution!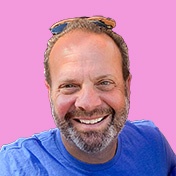 Mike Lieberman, CEO and Chief Revenue Scientist
Mike is the CEO and Chief Revenue Scientist at Square 2. He is passionate about helping people turn their ordinary businesses into businesses people talk about. For more than 25 years, Mike has been working hand-in-hand with CEOs and marketing and sales executives to help them create strategic revenue growth plans, compelling marketing strategies and remarkable sales processes that shorten the sales cycle and increase close rates.