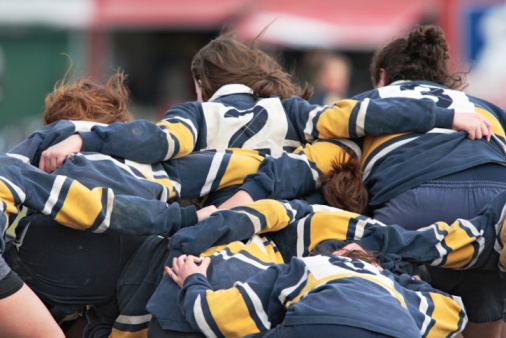 Is Your Inbound Marketing Performing? That Is The Question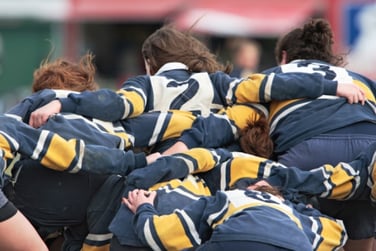 Now that marketing is scientific, 100% quantifiable and completely transparent, you should know whether your marketing is performing. If you're getting the leads you need to grow your business, there's no need to continue reading this article.
If you're not (and I know that's most of you), there are numerous ways to improve the performance of your marketing. Scrum, the methodology to deliver Agile marketing, is one of the upgrades you need to consider.
But, this article isn't about Scrum. It's about knowing whether you're ready to Scrum or not. Here are some indicators to help you decide whether your marketing could use a boost from Agile.
You're

Setting Goals But Not Hitting Them
Give yourself a little credit. Simply setting goals for the key metrics associated with marketing is very positive. But, now that you're setting them, you might find hitting them to be habitually challenging. This could be an indication that you need to focus more on aligning the actions, tactics and activities your team is working on with the goals you're expecting from them.
Scrum does an amazing job of connecting the two. When we have clients who need more website visitors, we execute a different set of tactics than we do for clients who need more leads. Once you define the numeric goals, the tactics have to align. Scrum gives the team the flexibility to focus their energy on ONLY those activities that drive the goals. The rest of the noise, distractions and requests get filtered out as the team becomes laser focused.
Almost every client comes to us with requests that are "unplanned." These are ideas like, "Help us create this new brochure that Sales is asking for." We've already locked down the priorities for the month, and every tactic, activity and point is dedicated to hitting the monthly lead goals. Scrum gives you the ability to pause and ask, "How is this new brochure going to generate leads, and which of the lead-generating tactics should we remove from this month's work package to get this new brochure project done?"
The answers should be obvious. We don't change our focus. We simply put the brochure in the tactic backlog and ask ourselves next month, "What do we need to do to generate leads?" If the brochure delivers on our goal, it gets in. If it doesn't, it might not. Now you have a strong focus on results.
Your Team Isn't Sure What To Work On
Somewhat but not exactly the same as our first topic, this can be challenging when it comes to inbound marketing. After all, inbound is the most complex and multifaceted approach to marketing, with many moving parts all being executed simultaneously. Their orchestration is a key aspect of successful inbound marketing.
So, knowing what to do, and when, is critical. Scrum provides a very detailed prioritization technique that helps teams work through what is often a huge list of potential tasks or tactics, bubbling up only those that help get you to your goals quickly and efficiently.
First, you have to recognize that your team can't do everything all the time. There are limits. There are time constraints, resource constraints, skill gaps and budgetary constraints. Because of this, prioritization should be part of every team's monthly planning.
There are going to be tasks that produce a significant improvement in results and take only a small amount of effort. Those need to be prioritized at the top of the list every month. In fact, this should be the guide for all of your team's marketing activities. Tackle all of the tasks that generate big results with a small amount of effort first. Then work though everything else with the same lens.
Make sure you involve your team in this prioritization effort. More specifically, let them set the priorities each month. They know how much work needs to go into each task, how hard they're willing to work each week and the expected results from each effort. This way, you'll have a much more collaborative and team-oriented prioritization effort, which will produce better results and a happier team.
You're

Spending A Lot Of Time Planning
Planning will only get you so far with inbound. Taking a month or two to get a 12-month inbound marketing plan down on paper is going to be a waste of time. Yes, there might be valuable elements in the plan, but it will be obsolete on the day after it is distributed.
Basically, what we know today is going to pale in comparison to what we'll know in 60 days. So, if you're spending a lot of time planning your program, my recommendation is to take that time and put it toward execution. You still need to do marketing planning, meaning you must know your personas and what you have to say to them to disrupt their status quo and get them interested in considering your solutions. But, then the tactics need to be deployed in a more Agile, flexible and data-responsive way.
Your People Are Inbound Savvy, But The Program Is Still Not Producing
Everyone on your team is Inbound Certified and HubSpot Certified. In fact, they have all the necessary certifications, qualifications and training to be killing it, but the numbers just don't match the investment in getting everyone up to speed on inbound.
That's because it's not about how well trained your people are, but rather how well they execute. This is where Scrum plays a big role. To be really good at inbound, you have to live it. You have to execute, you have to test, you have to experiment, you have to respond to data and you have to optimize tactics over time until you see results.
Scrum puts you in a position to creatively prepare a backlog of tactics worthy of execution. It helps you groom that backlog on a regular basis. It helps you prioritize, with your team, what should get worked on and when. It helps you set delivery goals in the short term and map work to the business outcomes you're looking for. In short, it's the perfect delivery methodology for the inbound marketing philosophy.
You're Taking A Long-Term Perspective
This is going to be an important section for most of you. You should know that inbound is a long-term, strategic shift in the way you market your business. If you expect it to produce leads in a flood after two weeks, don't bother doing it. The same goes for Scrum and Agile. If you are not looking at all of this as a long-term project for your marketing team, don't think about it for another second.
Think about inbound and Agile like learning a new language, learning to play the guitar, training for a marathon or going on a diet that actually works. It's going to be hard work. You're going to have to practice. There will be setbacks. You'll have to change your approach midway, and you'll need to be committed for a long period of time before you're considered done. All of the examples above are significant personally. Speaking a second language makes you a richer, more diverse person. The same is true here. Once you master inbound and Scrum, you'll be on a higher professional level.
Be patient. Don't give up. See it through to the end, and when you run into challenges, seek out the advice of experts just like you'd do in all of the examples above. You'll be thrilled with the results, both from a business perspective and a personal perspective.
Start Today Tip – Scrum is not something you wake up and decide to start. It takes thinking, planning and designing to be successful. You'll have to learn the language of Scrum, the rituals, the different tools and how to best apply them at your business. Remember, Agile and Scrum are derived from the software development space, so fitting marketing into Scrum takes some thoughtful consideration. Your tip for today is to properly evaluate your organization's readiness for Scrum. If you have even the smallest concern, don't move forward. Instead, work to remove the concern. If you think you're ready, proceed slowly and be patient. You'll thank me later.
Square 2 Marketing – Inbound Results Start With ME!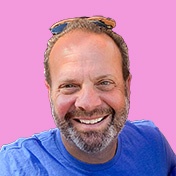 Mike Lieberman, CEO and Chief Revenue Scientist
Mike is the CEO and Chief Revenue Scientist at Square 2. He is passionate about helping people turn their ordinary businesses into businesses people talk about. For more than 25 years, Mike has been working hand-in-hand with CEOs and marketing and sales executives to help them create strategic revenue growth plans, compelling marketing strategies and remarkable sales processes that shorten the sales cycle and increase close rates.