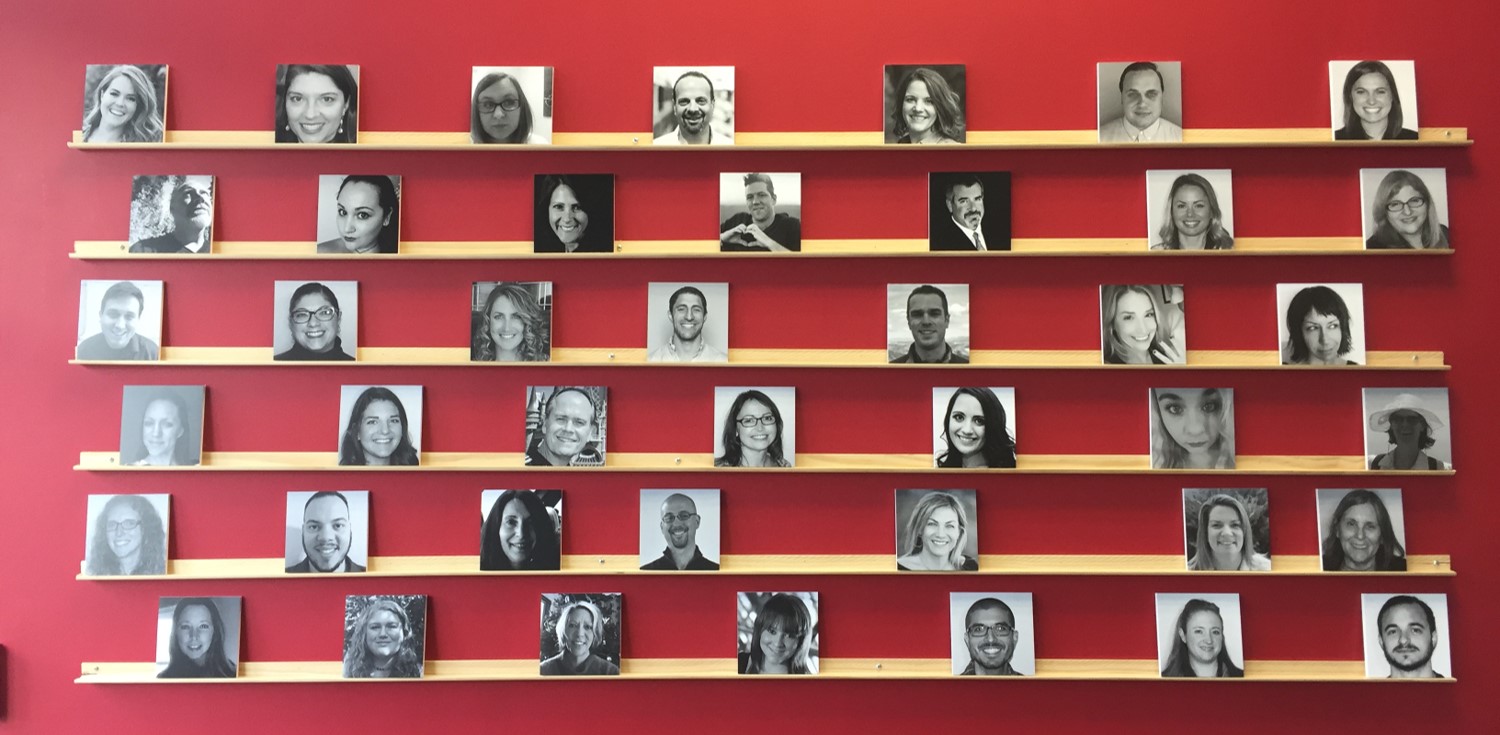 Eliminate All The Other Variables And Inbound Marketing Results Comes Down To The People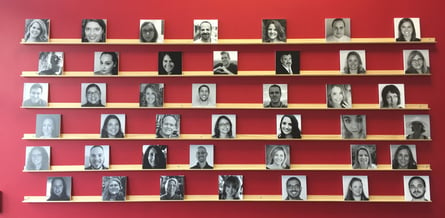 Inbound marketing has been around for a few years now and more people have experiences with it than ever before. The challenge is that only about half of those people have had positive experiences with inbound. The question then becomes this: Is there something flawed about the methodology, or is the weakness inside the team delivering (or attempting to deliver) the inbound program?
If businesses are realizing true value, lead generation, revenue acceleration and company growth from inbound half of the time and the methodology is consistently applied, then the issue isn't the approach, but rather the people responsible for delivering it. I'll also assume for this article that the program is planned, built and optimized properly, that the company gives it the appropriate amount of time to gain traction, and that the level of investment is aligned with the expected results.
Those three variables are challenging, but for the purpose of this story, let's consider all those topics asked and answered.
Like many areas of business, it comes down to the people doing the work. Does your team know how to plan, build, optimize and generate results from inbound marketing?
Does Your Team Know How To Create Marketing Strategy?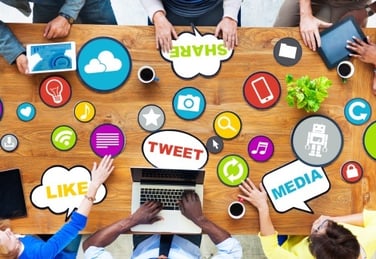 I get that everyone wants to work on the fun stuff, like the website, blogging, content creation, email marketing and pay-per-click. But if you're expecting results, you either need to know how to create marketing strategy for your business, or be willing to pay someone else to do it and wait patiently while it gets created and approved.
Any marketing without sound messaging, differentiation and analytical strategy is destined to produce only one thing — disappointing results. I've seen it with our clients that pushed us to skip it or didn't want to pay for it. I've seen it with clients that have come to us from other agencies with less-than-expected results. I've seen it with clients at our inbound marketing agency that attempted to run their inbound programs on their own. If marketing strategy is missing, I don't care what methodology you're using — it's going to struggle to produce results.
Can your current team create personas for your target prospects? This is usually the easiest part of the process. Can your team create messaging that emotionally connects, disrupts the status quo and pulls your prospects into your story? This is hard work. It takes expertise and usually a variety of skill sets. Does your team have the capabilities to differentiate your business? You don't want to look or sound like your competition. You want to stand out in your marketing space like the most attractive person at a cocktail party, so people are drawn to your company like a magnet.
Does Your Team Know How To Plan A Complex Inbound Marketing Program?
Inbound marketing is the most complex approach to marketing on the planet. It uses search, web, content, conversion, lead nurturing, social media, blogging, off-site link building, influencer marketing and other tactics to produce a steady stream of visitors to your website. Your website then converts those people into leads, you nurture those leads and over time you end up with a marketing machine that month after month produces leads for your sales team to follow up on.
But this doesn't just miraculously happen. It takes planning. You have to know how to integrate search into web, content and conversion. You have to know how to build a website that tells a story for people at all stages of the buyer journey. You have to create content that converts visitors into leads. You need a steady stream of new, fresh content for your visitors and for the search engines to rank your pages highly. You need to search out your prospects everywhere they are on the web and publish your content there, driving them back to your website. It's complicated, it take times and not every aspect is going to work as planned.
Does Your Team Know How To Build The Assets Required To Generate Leads?
Almost everyone knows they need content, but what should you write? Does your team know? Does your team know how to figure it out? If you produce the wrong e-books, videos, blog articles or website pages, you won't turn any visitors into leads. It will look like the program doesn't work when in reality you or your team didn't produce the right conversion tools.
Let's talk about content because it's the easiest type of asset to talk about. Again, everyone knows content marketing is something they need to do, but did you know you must answer your prospects' questions with your content? It's not about your products or services. It's not a technical discussion. It's not a review of your capabilities. It's not a free quote, demo or trial. These are not going to get you leads.
Does your team know how to write an e-book that tells a story? Does your team know how to produce a video that illustrates in 90 seconds how you help your clients meet their goals and objectives? Does your team know how to write a 700-word blog article or a 2,000-word blog article that draws in a prospect and gets them to want to learn more? Writing is a talent and not everyone can do it well. Writing for conversion is a more specialized talent that even fewer people know how to do well.
Does Your Team Know How To Optimize The Program Over Time?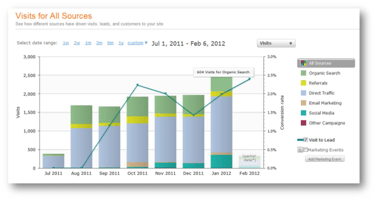 You planned it, you built it, and you're up and running. Now what? Sit back and enjoy the huge flow of leads coming in? Not likely. Marketing, and inbound marketing specifically, is an ongoing endeavor. You have to keep it up to date, you have to feed it regularly and you have to check in to make sure it's working properly.
You made a whole handful of assumptions when you got started: This message would resonate, this e-book would be popular, this blog article would get viewed, this website would give us a guest blog post and this LinkedIn Group would share our content. It's likely that at least some of these assumptions were incorrect. Now you have to respond.
Does your team have the ability to look at the data, draw conclusions, create a set of tests to see what fixes work best, execute those tests, and then rinse, repeat and start all over again? Does your team have the ability to do this weekly? This is how you analyze performance, make adjustments and in real time impact performance. It's actually a skill that most marketers never had to master. Make sure you have this skill on your team.
Does Your Team Know How To Prioritize Based On A Methodology?
So much to do, such little time. So much to do, such a limited budget. Marketing is almost always about constraints, with limited time to complete the campaign and the budgetary limits that keep everything in check. The same is true for inbound marketing. We can't do everything we want every single month, and neither can you. You have a limited amount of time and a limited budget.
The key is prioritization and using a prioritization methodology that helps us collaborate with our clients. We bring recommendations, advice, guidance and direction based on our experience, and together we work to create the package of work that will move the needle.
When it comes to selecting tactics, we're looking for those that have the biggest impact on results and take the least amount of effort. Those get scheduled first. This way we can be sure that we're getting the big impacts into the plan first without dramatically draining the budget or resources.
Does Your Team Know How To Help You Turn The Leads Into Revenue?
Finally, lead generation sounds like the end game, but it's just the beginning. If you can't turn those leads into new revenue, you're dead in the water. I don't care how good your sales team is, it could be better. Your sales team could provide a better experience, educate more, manage the prospect experience better and provide better guidance. The result of those improvements would be shorter sales cycles and higher close rates.
Does your team know how to create a sales experience for your prospects? Does your team know how to use educational content, video, CRM technology and automated lead nurturing? Does your team know how to redesign your sales process so every sales rep treats every prospect the same? Does your team know how to get your prospects to know, like and trust your sales reps? Does your team know how to evaluate your funnel metrics and track conversion rates at each stage of the funnel?
Today, marketing needs to be tied very closely to sales. In fact, our guidance is to dismantle your traditional sales and marketing departments, and rebuild them as a revenue department with a single leader overseeing both sales and marketing. This is really the only way to give prospects the experience they need to close quickly and close for higher dollar value.
Yes, this is complicated. Yes, it takes a ton of experience before you know how to do even half of the items above. No, one or two attempts at it is not going to work, and no, you won't know how to do it all after just a few months. What I do hope you get from this article is not that you should run away from this approach to your marketing, but that you should embrace it.
In life, the most valuable aspects almost always come with a struggle. Business is no different. Did anyone ever say running a business is easy? Did they say marketing, sales, ops or finance is easy? Of course not, they all have their own set of challenges. There's nothing easy about the marketing we did 20 years ago, there's nothing easy about the marketing we did 10 years ago and there's nothing easy about the marketing we do today.
But you can make it easier on yourself by finding a great team. Whether you have an in-house team or work with a team at an agency, just make sure the team has the ability to deliver on the skill sets identified here. Then, give your team the time, the money and the opportunity to show you what it can do. In most cases, I know you'll be thrilled with the outcomes.
Square 2 Marketing — Innovating Marketing And Sales To Match Today's Buyer Behavior!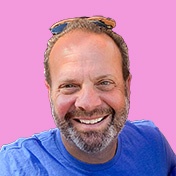 Mike Lieberman, CEO and Chief Revenue Scientist
Mike is the CEO and Chief Revenue Scientist at Square 2. He is passionate about helping people turn their ordinary businesses into businesses people talk about. For more than 25 years, Mike has been working hand-in-hand with CEOs and marketing and sales executives to help them create strategic revenue growth plans, compelling marketing strategies and remarkable sales processes that shorten the sales cycle and increase close rates.