Ask me how many visitors we've had to our website as of midnight last night, and I can tell you. Ask me how many leads we got through end of business yesterday, and I can tell you. Ask me how any one of our client programs is doing, and with a click of a button or two, I can tell you.
Inbound marketing is a science, and the science includes numbers – lots of numbers. If you want to be great at inbound, you have to know your numbers.
Unfortunately, knowing what to track, when to track it, what the numbers mean and what to do about them is a learned skill set. You have to be in it for 10,000 hours before you are really good at it.
Today, there are many inbound marketing agency partners who talk a good game but can't deliver the inbound marketing metrics and numbers you need to hit your revenue goals.
Here are some ways to know whether your agency knows its numbers.
Regular Progress Reports
HubSpot recently reported that 73% of its Gold Partners provide regular progress reports to their clients. Make sure you know what those progress reports look like. Make sure you're able to personalize them with other numbers that you're interested in tracking. Make sure your agency can produce a few sample progress reports for other clients (with client names redacted, of course). Make sure those reports are comprehensive and include projections. You should also take note of how the agency reacts when the numbers are down. It's going to happen, so ask them to explain how they respond when things don't go as planned.
Commitment To The Numbers During Program Creation
The ability to predict program performance based on the tactics included in the program is a sign that your agency knows its stuff. If you're talking to them about reducing or increasing your investment in inbound, and they're not correlating those changes to a change in program performance, that's a red flag.
More important, they should be asking you about your business goals, your revenue goals and other key metrics related to both sales and marketing in order to recommend the perfect collection of tactics. Each inbound tactic contributes to getting you closer to your goals, so if your first or second conversation doesn't include this strategy discussion, that might be something to be concerned about.
Resetting The Numbers On A Regular Basis
Projections are nothing more than educated guesses. They typically get stale very quickly. Your inbound agency should be good at constantly resetting the goals based on actual program performance. In essence, the program team learns exactly how to set your goals based on your real performance.
Every inbound program performs a little differently. Some factors include competition, actual client behavior, speed of approvals and client's industry. Initially, a lot of this data is based on assumptions or past performance experiences with similar businesses in similar industries. Sometimes tactics overperform, and sometimes they underperform. Being able to reset the numbers based on actual performance is very important and should be perfectly acceptable in all cases.
Responding To The Numbers
At times, you're going to miss the mark. Nobody is perfect. The key is how you recover. So, ask your agency to explain the process that kicks in if they miss the projections. There should be an action plan with short-term, mid-term and long-term tactics designed to show a direct correlation between the tactics and the results.
Track Record Related To The Numbers
Ask your agency to give you some data on its track record with hitting the numbers. How often do they exceed monthly targets? How often do they miss? What usually contributes to the missed numbers, and how quickly are they able to recover? In my mind, it's all about the recovery. Mistakes and missed numbers aren't always bad. Lots of times, they give us insight into ways to improve performance. So, don't get upset if the agency underperforms from time to time. Be upset if there's not a solid recovery plan or if the misses become consistent.
Any progress up and to the right is positive and shows traction. It might not be as fast as you'd like, but it's improvement nonetheless. Improvement month over month for long periods of time delivers dramatic results. 10x improvements in website visitors, 5x improvements in leads and so on – that's what you're looking for.
Inbound marketing is a marathon, not a sprint. If you want an extra check on whether or not your agency knows its numbers, look for unrealistic amounts. You're not going to go from 1,000 visitors in April to 5,000 visitors in May – no matter what your inbound agency tells you, no matter what you want, no matter how loud you kick and scream and no matter what you invest in marketing. Yes, you might get lucky with a tactic or two that generates a 100% improvement month over month, but more often, a more modest growth projection is what you should expect.
What should excite you about the numbers from an inbound program is the slow and steady growth month over month. What should excite you is not what happens next month, but rather what your marketing will look like next year and the year after that. Finally, you have the ability to create a predictable, scalable and repeatable marketing machine that works month over month. The numbers don't lie. Follow your agency's lead, and the results will follow.
Start Today Tip – First, do you have a good handle on your numbers? If not, make a move in that direction. If you do, are you responding accordingly? When things are working, do you double down with additional investment? When they seem to be slipping or traction is slower than expected, do you respond with an action plan that's timely and insightful? Do you care? We have clients who are happy to have us on the team doing what we do and are thrilled with the activity. There's nothing wrong with that approach. Find your approach and align your management with the outcomes you're expecting, and your experience with inbound will be well worth any investment.
Square 2 Marketing – Leading The Reality Marketing, Inbound Marketing And Inbound Sales Revolutions!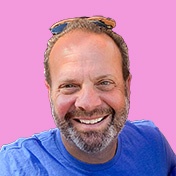 Mike Lieberman, CEO and Chief Revenue Scientist
Mike is the CEO and Chief Revenue Scientist at Square 2. He is passionate about helping people turn their ordinary businesses into businesses people talk about. For more than 25 years, Mike has been working hand-in-hand with CEOs and marketing and sales executives to help them create strategic revenue growth plans, compelling marketing strategies and remarkable sales processes that shorten the sales cycle and increase close rates.