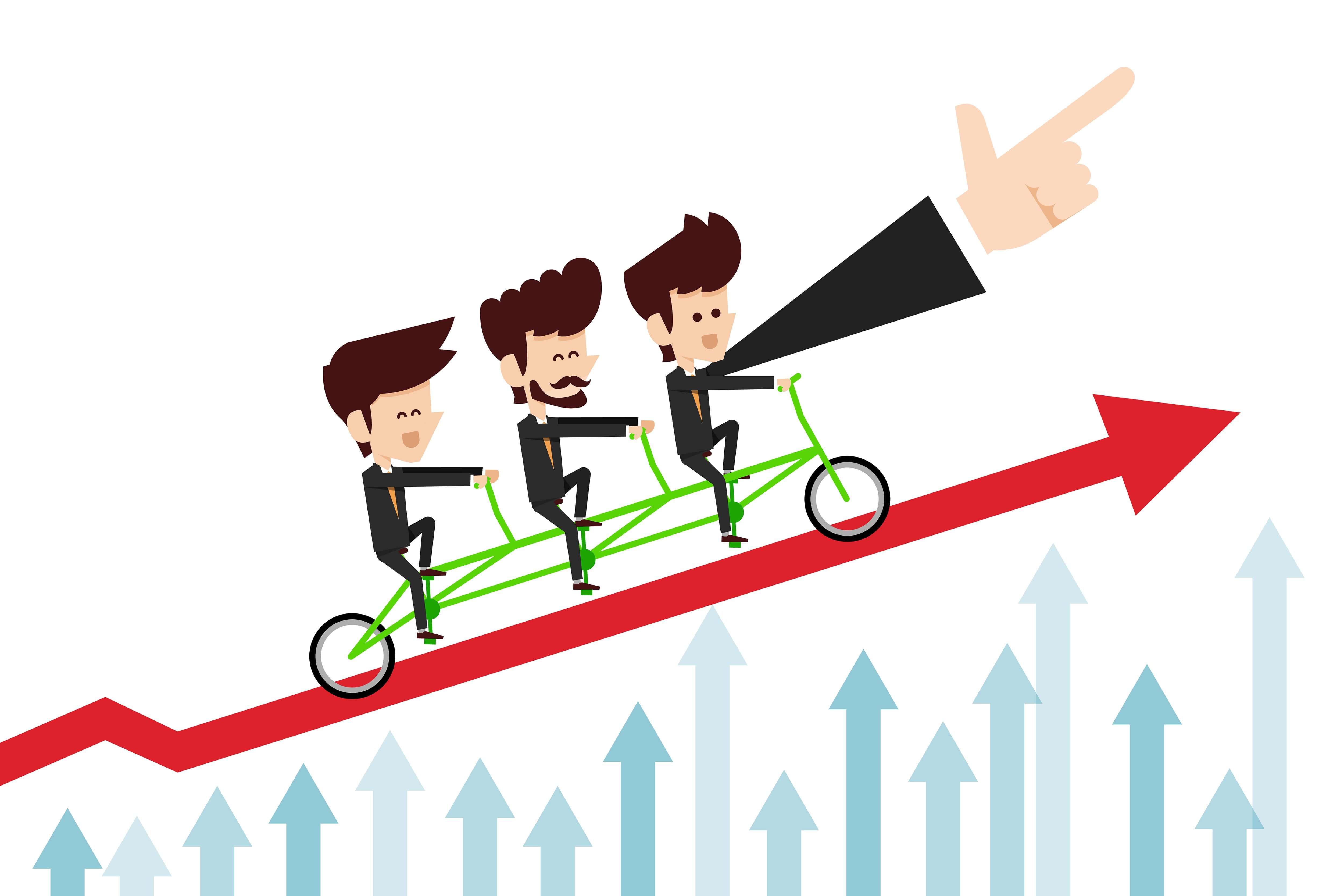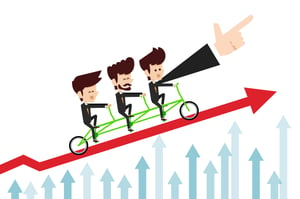 Sales moves quickly. Buying behaviour changes, new sales trends emerge, and new competitors come into play all of the time. Before you know it, you're at the bottom of the race, losing sales and profits.
Every business wants to increase sales. Training your sales people is one way to achieve your goal and become more profitable.
Sales training can offer your sales people the skills, knowledge, tools, and confidence needed to improve efficiency and productivity and in turn increase your sales.
Improving Productivity
Maximizing your sales team's productivity while minimizing the resources expended, such as time, effort, and cost, can help you increase your sales. The less time your reps spent on tedious activities, on learning complex products or services, or on researching, the more time they can spend selling.
Effective onboarding and training can ensure that your sales people are ready to sell quickly so they're not wasting their time. Training your reps on the ins and outs of your products or services and teaching them all they need to know about your sales process to make the sale can create better results. Sales training can guided your sales people to better performance by enhancing their productivity.
Enhancing Sales Skills
Sales professionals need to have appropriate selling skills that lead to success and use the most effective selling techniques in order for them to increase your sales. Luckily, this can all be learned. Sales training can offer your sales reps the best recommendations for sales techniques and strategies that will yield the highest returns while also working on your sales reps' skill strengths and weaknesses.
This is especially important today as buyer behaviour has changed. Sales people need to learn new sales techniques in order to be in sync with today's customers. Using outdated selling techniques of the past won't work and will only scare off prospects. Instead, using modern sales techniques can increase your sales, but only if your sales people are familiar with them and know how to use them effectively.
Improving Soft Skills
Sales training will not only help your sales people learn how to effectively prospect, negotiate, and close deals, but it will also improve their soft skills as well.
Focusing on soft skills like communication, empathy, integrity, decision making, and focus can lead to better performance because all of these skills come into play in sales. If your sales people can't communicate your products or services effectively, if they can't connect with buyers, or if they can't focus on the task at hand, for example, they'll risk losing out on sales. Improving these soft skills through sales training is critical to success.
Building Confidence
Confidence sells. Sales people who aren't confident in their skills won't perform well. If they're not confident, their hesitation will be noticed in sales meetings and can lead to lost opportunities. If they aren't confident in getting the sale, they'll give up at the first sign of rejection when extra effort could have closed the deal.
You need to help your reps build their confidence in order to increase your sales. With sales training, you can ensure that your sales people have the requisite knowledge and skills they need to boost their self-confidence.
Increasing Motivation
Sales is a high-pressure job with a lot of rejection. It can lead to frustration and lack of motivation. Sales training, though, can give you the opportunity to keep your sales team motivated through team-building activities and morale-boosting workshops.
Training your reps can increase your sales in many ways. It can give your team members the product knowledge and sales process knowledge they need to improve productivity. It can work on your rep's selling skills and soft skills for better performance, and it can also improve confidence and motivation. Your sales team is your most important asset, so make sure to invest it in for a better ROI.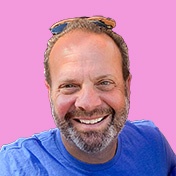 Mike Lieberman, CEO and Chief Revenue Scientist
Mike is the CEO and Chief Revenue Scientist at Square 2. He is passionate about helping people turn their ordinary businesses into businesses people talk about. For more than 25 years, Mike has been working hand-in-hand with CEOs and marketing and sales executives to help them create strategic revenue growth plans, compelling marketing strategies and remarkable sales processes that shorten the sales cycle and increase close rates.