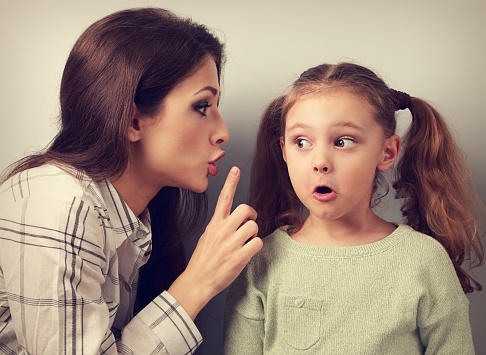 Yes, Virginia. In Certain Situations, You Can Add New Leads To Your Pipeline Today With Inbound Marketing Techniques.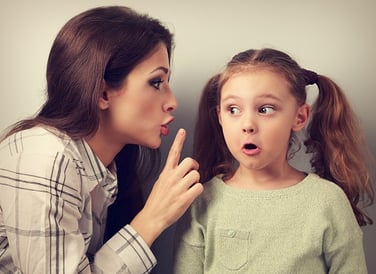 You might have noticed a theme to many of my recent blog articles. So many people and so many inbound marketing agencies are talking about inbound and practicing inbound marketing but producing only modest to non-existent inbound marketing results. That's why I think it's important to arm CEOs, VPs of marketing and business owners with proper performance expectations.
Having been doing inbound marketing for clients for over 10 years (before inbound marketing was even a thing), we have massive amounts of data on what works, when it works and why it works. When you gain insight like this it allows you to know exactly what to do and the expected results from that effort. Equipped with this information, we have the ability to deploy a number of inbound tactics and produce new lead generation for your business today.
Here's a look behind the scenes at how we produce leads in a day.
Certain Conditions Apply
If you have zero visitors to your website, even the most advanced marketing tactics won't produce leads. So this scenario works best for websites with at least 5,000 visitors a month. However, I want you to know that this setup can work with fewer visitors, as long as you understand the number of leads will be lower too. The mathematical relationship between website visitors and leads is simple: The more visitors you have, the more potential leads we can generate for you from these visitors.
Websites typically convert visitors into leads at a clip of 1%, with some high-performing sites hitting close to 9%. So if you have 5,000 visitors a month, that's roughly 160 visitors a day. If we can turn 1% of those visitors into leads, that's one to two leads a day. Remember that this is a low-end estimate and you could be looking at three or four times that in some cases.
All The Inbound Marketing Lead Gen Tactics Are Mandatory
In order to produce leads in a day, there are a handful of non-negotiables. Most of these come in the format of inbound marketing techniques that need to be in place to produce conversions, also known as leads.
First and most important, you need offers. You actually need three offers. These offers need to be highly compelling, creative and educational content offers designed specifically for your target prospects. You need one top-of-the-funnel offer, or awareness stage offer, that answers a specific question (or questions) that prospects have during this stage. You need one middle-of-the-funnel offer, or consideration stage offer, that answers questions for prospects in this stage. Finally, you need one bottom-of-the-funnel offer for the decision-making stage that answers their questions as they try to make their final decision.
"Contact us," "speak with a representative," "download our demo" and "sign up for our free trial" do not apply. These are historically low-performing bottom-of-the-funnel non-offers that don't deliver value to the prospect. No matter how great you think your demo looks, you're going to need to come up with something else.
In addition to these offers, which will have to be created before the program launches, you're also going to need landing pages for each of these offers. The pages must be short, with bulleted copy and strong headlines. They need an image that represents the item your prospects will be getting and very short forms with only the bare minimum of contact information. Each of these offers is going to need a CTA (call-to-action) button that grabs a visitor's attention as they visit your site.
You're going to want to apply these offer CTA buttons strategically across your site, doing your best to put the right offer on the right page. You need awareness, consideration and decision-making pages on your site. If you don't have these, you'll have to make some concessions around placement of the CTA buttons.
You'll also need to make sure the back-end workflows for delivery of the content or conversations are set up and clear to your prospects. Remember, you're creating an initial experience for the prospect that you want to be as close to remarkable as possible.
Configuration Of These Tactics Is Also Non-Negotiable
There are no negotiations around the elements identified above. If you don't do all of it, you don't get leads. There is also no negotiation on the configuration of the tactics. We have hundreds of examples where clients ignored our advice because they felt like they knew better and as a result saw diminished results.
For example, those landing pages never have navigation. If you add navigation because you think it's better for the visitor to find other pages, the deal is off. Add social media buttons to the landing page because you think people will share the content with other people, the deal is off. Deploy two of the three recommended offers and the leads won't come. If you put all the offers on the home page and nowhere else on the site, the leads won't materialize.
We've run thousands of campaigns like this and know exactly how to configure the technical features of the inbound marketing tactics required to generate leads, so you should not deviate from what works.
Actual Results Will Vary
If we've learned one thing in over 13 years of planning, building and growing inbound marketing programs for companies of all shapes and sizes in every single industry, it's that nothing is the same company to company. While the basis for "leads in a day" as described above is accurate, your company might not perform the same as the company down the street. You might get an initial conversion rate of .56% and another company might get a conversion rate of 1.2%.
But that's less critical to us because we know that whatever the initial performance looks like, it forms the basis or baseline for future performance, and we know that whatever the numbers are out of the gate, our goal then shifts to improving those numbers over time. The real value here is that marketing is now a science for you and your company. It's 100% quantifiable and accountable for actual numeric growth as opposed to what marketing used to be accountable for — immeasurable awareness.
Small Wins Add Up To Big Gains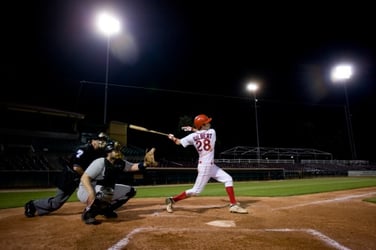 Everyone wants to hit a home run every time they come up to bat. I get that. But the best hitters of all time are the ones who hit a lot singles, walk, get hit by the ball and sprinkle in their fair share of doubles, triples and homers. I know you want 100 leads by the end of the day, but it would be more realistic and more sustainable to get one or two new leads a day for 30 days. Let's say 45 new leads in the first month, 57 new leads in the second month and 69 new leads in the third month, with the numbers continuing to go up. We have clients that get hundreds of new leads each month, and some even get thousands. It's possible, but it takes time to get to these levels.
One of my favorite quotes is "a journey of a thousand miles starts with a single step." This applies beautifully to inbound marketing. You have to take that first step and keep taking steps every single day to get to your final destination. Start by generating a couple of leads each day. Be diligent in working to optimize and improve your program, and before you know it, you'll be generating hundreds of leads each day.
Square 2 Marketing – Inbound Results Start With ME!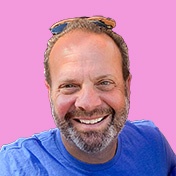 Mike Lieberman, CEO and Chief Revenue Scientist
Mike is the CEO and Chief Revenue Scientist at Square 2. He is passionate about helping people turn their ordinary businesses into businesses people talk about. For more than 25 years, Mike has been working hand-in-hand with CEOs and marketing and sales executives to help them create strategic revenue growth plans, compelling marketing strategies and remarkable sales processes that shorten the sales cycle and increase close rates.