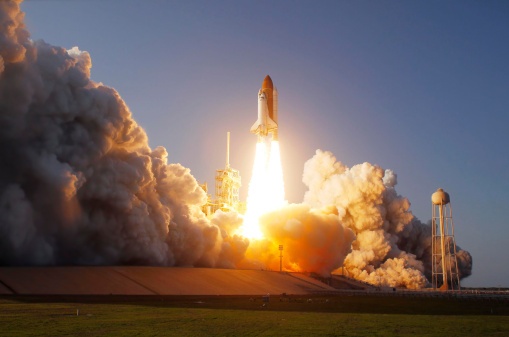 By Experience Mapping Your Prospects' Visits To Your Website, Inbound Marketing Holds The Key To Increased Conversions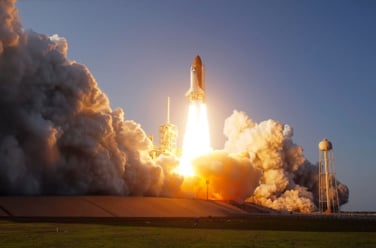 Pop quiz! If you're getting 2,000 visitors a month to your website, how many leads should you be getting from this number of visitors? Research shows that typical site-wide conversion rates range between 1% and 3% of total visitors. So a site with 2,000 visitors should be producing between 20 and 60 leads a month.
But those numbers are simple industry averages. We have clients today that get 5% to 9% site-wide conversion rates and I'm sure some sites out there have even higher numbers. The purpose of this blog article today is to understand your current site-wide conversion rate and then start making changes to increase it.
Conversion rate improvements can have a dramatic impact on your top, middle and bottom of the funnel. To use our example above, the site with 2,000 visitors could go from 20 leads a month to 100 leads a month with just the application of a few inbound marketing tactics.
If you're looking for a 5x or higher improvement in the leads you get from your website, check out the six improvements outlined below.
Make Sure Your Website Creates A Remarkable Experience For Every Persona
If you're looking for leads from your website, your first move is to make sure you have a lead-generating website and not an electronic brochure. You don't need me to help you figure this out. Take a look at your site. Is it filled with information about you? Does it have a list of everything you sell? In all honesty, most websites are electronic brochures, and if you have one you need to get rid of it immediately.
Instead, think about your website like it's a ride at Disney World. What kind of experience does it provide for first-time visitors? What about returning visitors? Does it immerse your visitors in an experience that helps them, gives them information, and allows them to start to know, like and trust your company? That's how you need to be thinking about your website. Don't get me wrong, this isn't about cool interactive features, fancy widgets or expensive visuals. This is just about understanding what your prospects are looking for and helping them get it quickly, easily and in a remarkable way.
Take The Entire Buyer Journey Into Consideration
As you start to think about the remarkable experience you might want to create on your website, use the buyer journey as your starting point. You're going to have people coming to your site who know almost nothing about you and your industry. You're going to have people coming to your site who know enough to be aware of the various options available to them. You're also going to have people coming to your site who have already decided that they want to hire you, but they need one or two more details before they can move forward.
You want your website to quickly move those individuals to pages that are perfectly aligned for their stage in their journey. You want your website to quickly move specific types of people, as defined by role or vertical industry, to pages that are perfectly aligned to their specific types of issues or challenges. The more personal the experience, the more these people will want to do business with you. The more personal the experience, the more likely these people will be to convert from anonymous visitor to new lead for your lead nurturing and follow-up.
This exercise isn't easy and it won't take days. High-end strategy work like this takes thinking, planning and detailed implementation to get done right. It requires a website strategy that includes a page-by-page blueprint or schematic so we're clear on what we have for each persona and each stage of the journey. We also want to be crystal clear on the connections between pages so we can strategically map out where we want our visitors to go on the site and when we want them to go there.
Consider how quickly you hit the back button or bounce off a site. If we don't strategically think out and plan your site, you run the risk of losing high-quality prospects who get impatient with the experience and bounce off.
Use Questions To Deliver Content In Context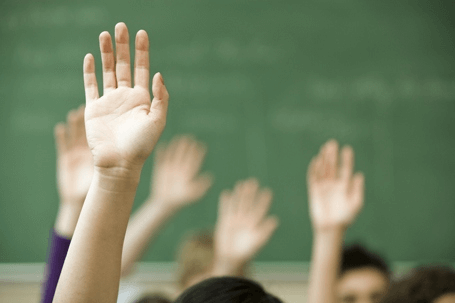 One of the best ways to ensure you have the right content on the right page for the right persona at the right time in their buyer journey is to map the questions prospects ask during their buyer journey and then make sure you have pages and educational content that answers these questions. Once you have these assets, you can deliver content in context to their specific challenges.
This is a highly effective application of inbound marketing and content marketing, but it's one that constantly gets overlooked when people rush their site or opt for a cheaper website design partner that might skip over or not value this step. By skipping this step, you end up with another version of the electronic brochure we discussed at the start of this article.
Understanding content in context of your buyer's journey helps you with so many aspects of inbound marketing that it's a non-negotiable in our engagements. Not only does it impact website design, but it also impacts conversion strategy, content marketing, email marketing and lead nurturing.
Don't Underestimate The Post-Visit Conversion
Speaking of lead nurturing, you're going to get highly qualified people who visit your website and leave. You're going to get highly qualified people who visit your website, leave and then come back. Sometimes once, other times over and over again. You're going to get highly qualified people who come to your website, convert once and then never come back again.
This means you need to be just as good at nurturing these people as you are at attracting them to your website in the first place. Lead nurturing is a highly complex effort and takes time, testing and a very deliberate skill set to set it up, implement it, manage it and optimize it over time. Here's an article on how to make lead nurturing feel more personal and less robotic.
Over time, and at your prospects' own pace, they're digesting information from you and from other sources. They're attempting to make a safe purchase decision, and the more you help them, the more they're going to want to hire your firm. All these leads in the nurture phase of your inbound program also fill up the sales pipeline, but most of these come in at the bottom of the funnel, which is why this phase is so critical to impacting revenue in the short term.
Make It Multi-Media To Connect With Different Types Of Learners
People come in all shapes and sizes, so you need content for all types of people too. You need whitepapers for analytical types. You need infographics and videos for creative types who like to look at pictures. Sixty percent of the population identify as visual learners, so they need video instead of written words.
Understanding your persona helps you focus your content creation efforts in the right direction, but you'll always need a variety of content formats and content options to appeal to as many different types of people as possible. The better you are at this, the more leads you'll get from your inbound marketing and from your website and content marketing efforts.
Look At This As An Ongoing Effort, Not One And Done
Since we just discussed how people might come back to your site five, six or even more times before they convert, you need to make sure you constantly work to optimize the site and the site experience. You need to continuously be publishing new content in an attempt to grab attention (and contact information) from returning visitors.
This ongoing website and conversion optimization work is one of the most important and often-overlooked aspects of inbound marketing. Instead of simply launching the site and sitting back waiting for the new customers to come rolling in, you need to plan and budget actual marketing dollars to have the site optimized monthly. In most cases, 20% of your overall marketing budget should be set aside for this very important aspect of an inbound program.
This site-wide view of conversion rate optimization is fine at a high level, but to really dig into this you're going to want to eventually move down into a page-by-page review. What pages are driving CTA clicks and what landing pages are driving actual conversions? By looking at conversion rate by pages you can target highly trafficked pages with low conversion rates and make a big impact on results with just a few minor adjustments.
Successful experiments that produce positive results provide best practices that get leveraged across the entire site. For example, if you get more clicks when you change the button copy from "Download Today" to "Download My Whitepaper," you want to use that convention on all your buttons. Prioritizing this work based on upgrades that produce the biggest impact on results while taking the least amount of effort is how you do it effectively.
Once you move into a "let's test that" optimization approach to your inbound effort, you'll start seeing more ongoing and continuous improvement in your monthly results.
Start Today Tip – You need to know where you're going before we can come up with the map showing how to get there. This means we must know how many leads a month you need to hit your revenue goals. If you need 100 and we're at 10, we know exactly how much we need to move the needle. Assuming you have that data, now go back and start looking at the conversion rate metrics and come up with the delta there. Do you need to go from .5% to 3% to hit your goals, or is the lift required much lighter? You need to know the answer. Now, start breaking down the site-wide conversion rate list of improvements and the list of page-specific improvements that when added up produce the kind of site-wide conversion rate improvement you need to hit your goals.
Square 2 Marketing – Inbound Results Start With ME!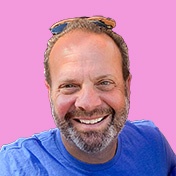 Mike Lieberman, CEO and Chief Revenue Scientist
Mike is the CEO and Chief Revenue Scientist at Square 2. He is passionate about helping people turn their ordinary businesses into businesses people talk about. For more than 25 years, Mike has been working hand-in-hand with CEOs and marketing and sales executives to help them create strategic revenue growth plans, compelling marketing strategies and remarkable sales processes that shorten the sales cycle and increase close rates.