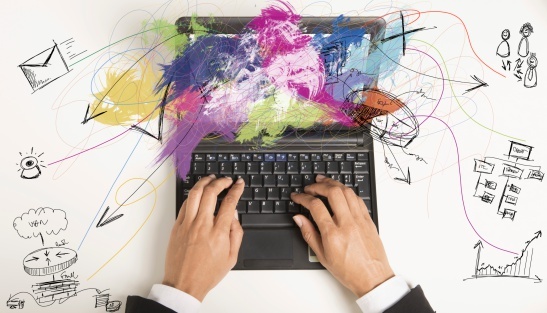 Strategic Inbound Marketing Means Never Going Through A Six-Month Website Build Again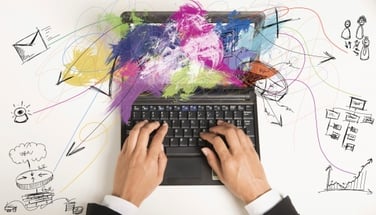 If you're a CEO, VP of Marketing, VP of Sales or business leader, you've probably gone through the painful process of launching a new website. For whatever reason, you know this takes longer than you thought, costs more than you anticipated and is probably more frustrating than it needs to be. We agree!
So, instead of accepting the fact that websites are big, complex projects that take too long, we tried to break open that challenge and found a way to deliver new inbound marketing websites to clients in just 30 days. We've also found a way to eliminate, forever, the idea of having to redo your website every couple of years. Here's how we did it.
Apply Agile And Lean Thinking
Agile software development is typically applied by big software companies. The principle we stole from this thinking is working harder to deliver smaller pieces of functionality more frequently. So, instead of holding the site and making it perfect, get something smaller up sooner and work on optimizing it based on customer feedback and performance data.
Lean website development means understanding the minimum requirements, building those first, getting them live and getting feedback, as opposed to spending months building a big site and then launching it only to find out that it still needs work.
We've adopted both principles and blended them together to produce a website design, development, launch and ongoing optimization process that delivers a new website in a much shorter time frame. Then, we use data to add additional features or pages and optimize the entire website experience EVERY month. In this way, we improve performance quickly and continuously, AND our clients never have to go through a website relaunch ever again.
Create A Comprehensive Website Strategy
Your website still needs an extensive strategy: one that includes architecture strategy, content strategy, search strategy, conversion strategy and user experience strategy. You should build out your full website architecture before you do anything. This gives you a view of where you're going and allows you to build 30-day website work toward your larger site strategy.
A website built without search, content, user experience and conversion in mind is a waste of time and money. Your goal for your new website is to convert visitors into leads, nothing else. Without these other elements being discussed, defined and agreed upon upfront, your site is going to underperform.
Use Data Instead Of Opinions
This is going to be hard for you to hear. But, it's the right advice. We don't care about your opinions or perceptions about your site. I'm being bold to make a point. What we do care about is whether your prospects click on the site and convert into leads. That's all we care about. I mention this because whether you think the site needs to be A or you want the site to do B, it really only matters if your prospects want A and B.
We're talking about this because it is your opinions that typically cause website projects to take longer than they need to. We want to get a new site up and out. We want to get live prospect data to help us make decisions on how the site should work differently. We want to use that data to drive our next iteration of the site. We want that data to help us prioritize new features, new pages or changes to the current site. Without this data, we're all just guessing on features, pages and the way the site works.
This is why the 30-day website build approach makes the most sense. Now, in just one month, we get data to help us decide what to add and what adjustments to make. This means more leads faster and more performance-oriented adjustments made sooner in the process, which also means more leads.
Change Your Thinking About Your Website
I know this might be uncomfortable. Launching a website that is only a smaller percentage of your current site is going to feel strange. However, it's the right way to go. Remember, we're going to learn what the minimum requirements are for go-live. So, we're not suggesting go-live with an e-commerce site that doesn't allow customers to buy. We're not suggesting you take your new site live missing critical pages for visitors to get to know your company.
But, we are suggesting that every single site has pages that are low-traffic. Every single site has features that are "nice to haves" and not "need to haves." What we're suggesting is that these pages and features get rolled in over time so that we focus on those "must have" elements that tell your story in the most compelling way.
We also want you to think about your website not as a project that gets worked on every couple of years, but as one that gets worked on every week. You should have a website partner that is interested in continuously optimizing your entire site so that it produces more leads and more visitors every single month. You should never have to go through a website relaunch ever again. This is a much different way to think about your website, but it is a way that ensures your marketing produces much better results.
Start Today Tip – How long has it been since you've updated or had work done on your website? If the answer is more than six months, you're long overdue for some upgrades. The proliferation of smartphones and tablets, as well as Google's recent change to only rank mobile-responsive sites for mobile searches, means your site might be lacking some mandatory features. Do you have analytics on your site so you know how well it does at converting visitors into leads? If the answer is no, you need that, too. Your site needs to be strategically planned out to keep conversion, content, search and mobile in mind, and you should expect to get a minimum viable site in just 30 days.
Square 2 Marketing – Inbound Results Start With ME!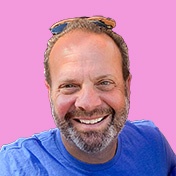 Mike Lieberman, CEO and Chief Revenue Scientist
Mike is the CEO and Chief Revenue Scientist at Square 2. He is passionate about helping people turn their ordinary businesses into businesses people talk about. For more than 25 years, Mike has been working hand-in-hand with CEOs and marketing and sales executives to help them create strategic revenue growth plans, compelling marketing strategies and remarkable sales processes that shorten the sales cycle and increase close rates.