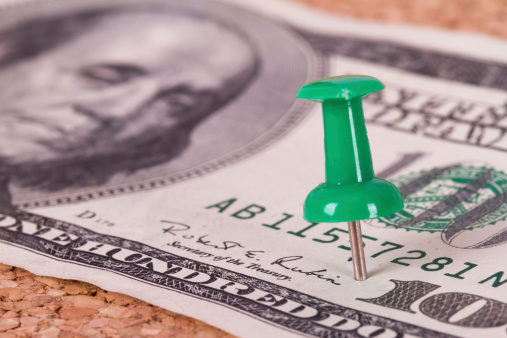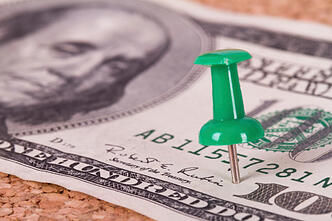 I know what you're thinking: "Pinterest isn't a good fit for my B2B business – isn't Pinterest just for recipes, DIY crafts and funny animal pictures?" Actually, that's not the whole picture.
While Pinterest might not be a good fit for your business specifically, that has more to do with your social media strategy than it does with your business model being B2B. Not only have we covered B2B Pinterest marketing before, but also many other unlikely brands are already dominating this social media marketing platform to drive revenue for their business.
Remember that even in the B2B market, your business needs to start thinking more along the lines of H2H (or human-to-human) marketing because your prospects and customers are human too, and humans always appreciate (and act on) the type of strong visual and multimedia storytelling that Pinterest has to offer.
Here are two facts to consider before we dive into how to generate more B2B leads with Pinterest:
The inbound marketing revolution has put social media at the forefront of driving new traffic to your site. If your business doesn't have a social media strategy that includes multiple platforms to drive traffic and generate leads, you're already behind your competitors.
Pinterest just recently released a new feature called Guided Search that helps your prospects quickly find precisely what they're looking for, and with people using social media search more than ever before, the bottom-line question is: Will they be finding your company's content or your competitors'?
So, are you ready to start generating more B2B leads with Pinterest? Let's begin with these seven tips (or, if you'd rather, we've curated a Pinterest board full of content on this same topic – click here to see the board):
1. Optimize Pinterest For Website Traffic
Pinterest is a huge source of website traffic and social media sharing, with pins being 100 times more viral than tweets and each pin averaging around 10 repins (similar to Twitter "retweets" or Facebook "shares").
To take advantage of these explosive traffic numbers, pin during these optimal times: between 2-4 p.m. and between 8 p.m.-1 a.m. (all times Eastern). You also receive more engagement by repinning, liking and commenting on other users' pins, as well as by thanking users who repin your content.
2. Know Your Buyer Behavior
Just like with any other social media platform, Pinterest users come with their own set of expectations and norms, so what works on LinkedIn or Twitter may not work on Pinterest. Assuming you've already created a buyer persona of your ideal customer, consider how your persona uniquely uses and navigates Pinterest. In many cases, Pinterest users are casually surfing for interesting content and ideas, so it's paramount that you're providing the sort of content they're browsing for.
Consider these two very different examples of businesses delivering the Pinterest experience their buyer personas are looking for: Dollie & Me and Issey Sun Shades.
3. Capitalize On Visual Content
In the B2B market, a lot of content isn't as visual as in the B2C sector, but that doesn't mean your business can't think more visually. Be sure to pin the images from the covers of your e-books and whitepapers along with the visual content from your blog. While stock photos are okay to use, they generate less clicks with Pinterest users, so pick eye-catching images instead.
Another huge visual opportunity for generating B2B leads on Pinterest is the use of infographics. Infographics work beautifully on Pinterest (with plenty of repins) and are a great source of lead generation for your B2B firm. If you have any company or industry data that you could visualize, make it into an infographic to drive more results with Pinterest.
4. Tighten Up Your Written Copy
On Pinterest, visual content dominates, but before users click through to your website or offer, they'll read the pin description copy as well. If you just leave the default alt text from the image in this description space (or worse, if you leave it blank), you'll be missing out on potential traffic and leads for your business.
Instead, make sure that every description includes a call to action (CTA) and a compelling, magnetic headline. And while you're at it, keyword-optimize all of your board titles and descriptions to maximize the user experience – and to boost your SEO.
5. Harness The Power Of Pinterest Social Media Analytics
If you're already on Pinterest, you need to ensure that you're using a Pinterest business page and not just a personal one. What gets measured gets done, and without the insight of analytics, your business is just wasting its time. A business page gives you access to in-depth social media analytics, the ability to create promoted pins and plenty of resources on how to keep optimizing your pins for more website traffic – and B2B leads.
6. Use Secret Boards Strategically
Pinterest allows both personal and business Pinterest accounts to create secret boards that are only visible to whomever the board creator specifies. Secret boards can be made public at a later time or they can remain secret forever.
The applications for your business are endless: Ahead of a key product or service launch, your business creates a secret board and fills it with all of the content for your new campaign and big announcement. Then, when you're ready to launch, make the board public.
Here's another idea: Ever co-create projects or solutions with clients but need a handy way to reference all of their ideas from around the Web? Create a secret board and allow your prospect or client to add pins of their own ideas or other creative collateral they'd like you to include. The content remains secret, but it's easy for both of you to reference.
7. Optimize Pinterest For Conversion
All of the above tactics drive more visitors to your site from Pinterest, but you also need to make sure that your Pinterest visitors are converting to B2B leads for your sales team. Since Pinterest users are already in a "window shopping" mood, they have a 42% higher click-through rate on tutorials and guides, and they convert at a 50% higher rate than other website traffic when directed to landing pages.
A few conversion tips to keep in mind:
Learn more about the lead generating power of Pinterest by downloading the free report.
Follow Square 2 Marketing's board "Generate B2B Leads Using Pinterest" on Pinterest!
Square 2 Marketing – Leading The Reality Marketing And Inbound Marketing Revolution!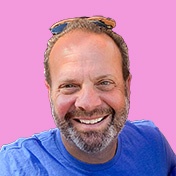 Mike Lieberman, CEO and Chief Revenue Scientist
Mike is the CEO and Chief Revenue Scientist at Square 2. He is passionate about helping people turn their ordinary businesses into businesses people talk about. For more than 25 years, Mike has been working hand-in-hand with CEOs and marketing and sales executives to help them create strategic revenue growth plans, compelling marketing strategies and remarkable sales processes that shorten the sales cycle and increase close rates.