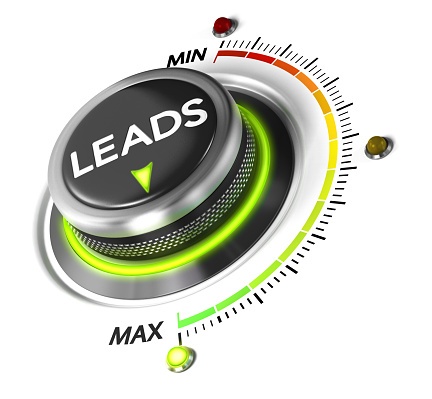 It's Time To Graduate From Demos, Free Trials And Contact Us Offers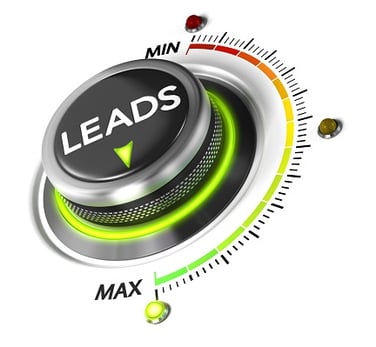 Leads! They are the lifeblood of any good inbound marketing program and every company wants more leads. Unfortunately, if online lead generation was easy, more people would be proficient at generating them. Instead, you have a lot of people searching for the right combination of marketing program tactics to create a scalable, repeatable and predictable lead-generation effort.
There is good news. Over the past couple of years, we've applied enough testing, experimentation and program optimization to know exactly what you need to do to drive website conversions and sales-ready leads. The trick comes in the execution.
Here are some examples of bottom-of-the-funnel offers that drive sales-ready leads.
Out With The Bad
Before we go too far, we should debunk the idea that demos, free trials and contact us are good bottom-of-the-funnel offers. I hear time and time again from software and technology companies, "just get us demo requests and we'll close them." But when you look at the data, more than 75% of demos never close. There's a good reason why they don't.
Remember, your goal as a sales and marketing professional is to take a prospect from awareness to decision-making as quickly as possible. The best way to do that is to get them to feel safe, understand the acuteness of their pain and be as helpful as possible. How many demos have resulted in the prospect saying, "wow, that really looked easy"? The reality with most demos is you show them too much, you confuse the prospect and you delay your entire sales process.
I'm not suggesting you remove demos from your bag of tricks, but I am suggesting you stop leaning on demos as your only bottom-of-the-funnel offer and that you consider doing demos in a more scripted, modular, prospect-directed way.
In With The Good
There are so many options for better bottom-of-the-funnel offers. Here are four options right off the top of my head:
1) Assessments of any kind – These are wonderful because you ask people questions about their business and give them legitimate guidance, advice and direction on ways they can improve. They see how smart you and your company are in addition to how well aligned your products and services are to their needs. Most importantly, you're telling a story that features them as the hero. This is very powerful.
2) Grader tools – Offer to grade a prospect's website, search engine optimization, content or sales process. Grader tools are powerful because they give a quantitative score that is relative to other companies. For example, "Your content scored a 50, while most companies score a 75 or higher; now here's what you can do to improve that score."
3) 30-minute consultations – You're willing to give 30 minutes of free consulting because you're interested in helping people, not selling to them. At the same time, you're learning invaluable information about the prospect and giving them solid advice, coaching and guidance that will help them if they follow up.
4) Pain-specific advice – No matter what your company does, you can always offer the benefit of your experience. If you sell John Deere tractors, offer to evaluate the farm's current fleet of tractors and provide some guidance on how to upgrade, outfit and finance any areas that might need improvement. If you sell compliance software, offer to evaluate the set of tools they're currently using for compliance information distribution and recommend a set of upgrades. If you sell network security and intrusion software, offer to run a full set of diagnostics to see if anyone has already penetrated the network and is waiting to launch an attack.
These offers are more prospect-focused, value-oriented and will outperform your demo, free trial or contact us by a factor of 10.
Measurement And Testing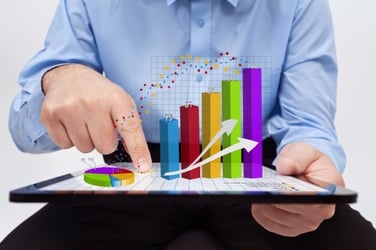 The key to solid bottom-of-the-funnel offers is testing. The good news here is that most of these don't require major adjustments to your sales process or marketing deliverables. Most of these offers simply require your sales team to be adept at inbound sales. That means instead of trying to sell, working to understand the prospect and then giving them good advice and guidance.
What we do for clients is roll out new bottom-of-the-funnel offers regularly. For clients that have aggressive sales opportunity goals, we would likely do one new offer every 30 days. Keep in mind you'll need decent visitor numbers to drive enough views to make the data on the offers valid. For example, if you launch a new offer that only 20 people see and no one converts, don't kill it so quickly. You would want around 200 people to see it before you decide on its performance.
This is one of the most important parts of inbound marketing. Almost everyone is critical about the quality of leads from inbound marketing. The quality argument is almost always about too many unqualified leads or not enough people wanting to talk to a salesperson. This is easily countered with solid bottom-of-the-funnel offers, so your ability to create these is going to be connected to your ability to fill up the sales funnel.
Square 2 Marketing – Inbound Results Start With ME!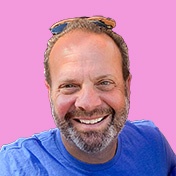 Mike Lieberman, CEO and Chief Revenue Scientist
Mike is the CEO and Chief Revenue Scientist at Square 2. He is passionate about helping people turn their ordinary businesses into businesses people talk about. For more than 25 years, Mike has been working hand-in-hand with CEOs and marketing and sales executives to help them create strategic revenue growth plans, compelling marketing strategies and remarkable sales processes that shorten the sales cycle and increase close rates.