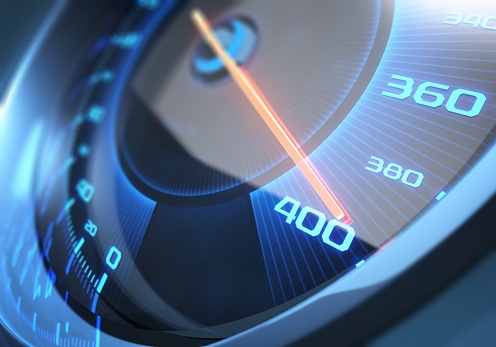 Content That Doesn't Generate Revenue Is A Waste Of Time And Money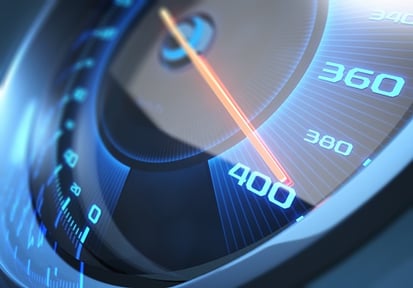 In a previous article, I wrote about content being the fuel that allows the marketing engine to achieve optimal levels of performance. Think about your revenue generation machine as a NASCAR vehicle. It needs to be finely tuned with the fuel mixture dialed in just right and a team in the pit crew to keep it in race condition.
If you want more leads, more new customers and to exceed your revenue goals, you need this same approach to both marketing and sales.
You read that right; content isn't just for marketing anymore. Today, the content you leverage in your sales process might be even more important than the content in your marketing process. After all, the people getting your content in the sales process are already qualified, they're actual opportunities and they're engaged in a buyer journey. What you say to them and how you say it will make or break your chances of turning them into new customers, beating your competitors and driving revenue.
Here's how to create a content marketing strategy that generates revenue.
Map Your Content To The Buyer Journey
One of your first steps has to be a deep dive and a complete understanding of your prospects' buyer journey. Where do they start? What questions do they have? How are they getting answers? What pain is triggering them to start their journey?
One way to map this is to work internally with your sales team. They usually understand this better than most people, including execs. Another option is to talk to prospects active in their journey and those who have not yet started. Talk to people who have selected you and those who have selected your competitors. In our experience, the sales team usually holds 90% of the insights required to get this started, but checking with prospects and customers is a good validation point.
Make this map as detailed as possible because every touch point is important. Follow the journey from the first touch point all the way through to the closed deal with signed paperwork, and even consider taking it through new customer onboarding and delivery.
Keep this map and update it regularly. You should find this designed prospect experience is constantly updated, upgraded and enhanced. This simple thought process guarantees increased close rates and shorter sales cycles.
Create Content Efficiencies
Once you identify what you need from the map and review what you have vs. what's missing, you're going to be looking at what is usually a pretty large list of content requirements. Creating these can fall outside of your budget, be resource-intensive and take longer than you'd like. Be smart about the content you create. Every long-form content piece should generate a handful of blog articles, and every blog article should generate a handful of social media conversation starters. By looking at content in a connected way, you'll find efficiencies and improve the performance.
Expand Your Current Thinking Around Content
A lot of people think about content from the perspective of e-books, whitepapers and tip sheets, but content is also the copy on your website, the copy in your email campaigns, and what you say and promote in lead nurturing efforts.
Content is also your ability to present to a group. Your ability to engage an audience with your stories and tell compelling, emotional and potentially disruptive stories live and in-person is as much content marketing as creating a whitepaper and publishing it on your website. It's just delivered in a different format and through a different delivery channel.
Content also includes your offers. Again, top- and middle-of-the-funnel offers are clear and obvious, but your bottom-of-the-funnel offers are probably more important when you start thinking about lead generation, sales-qualified leads and sales opportunities. If you only want to offer a demo, free trial or consultation, you're going to be limiting your ability to generate sales-ready leads.
But if you create more compelling bottom-of-the-funnel offers, you'll see lead flow increase, and since these are sales-qualified leads, you'll also see increases in sales opportunities, new customers closed and revenue along with shorter sales cycles.
Measure Its Impact On Conversion Rates Across The Funnel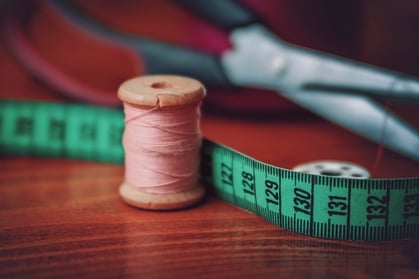 Lately, marketing has been under attack for a defined ROI model. How do you measure ROI for content? One way is to track and measure its impact on conversion rates across your entire funnel beyond the obvious marketing-qualified leads to sales-qualified leads. Also look at the percentage of sales-qualified leads that convert to sales opportunities, as well as the percentage of sales ops that turn into proposals and the percentage of proposals that turn into revenue or new customers.
Content applied at each stage of the funnel has the opportunity to drive up these conversion rates, and when the compounding factor is applied across the entire funnel, you get dramatic increases in sales ops and in new customers. By taking this approach, you see directly how applying content at various stages of the funnel impacts these conversion rates and then the impact it has on revenue.
Finally, use an ROI model that makes sense to both marketing and finance people.
Build Content Into The Sales Process With Technology
When you're talking about adding content into the sales process, you're talking about wanting to do so in a scalable and repeatable way. Most companies have multiple sales reps and want them following the same process.
By using CRM and sales technology, you build your perfect process, install the process into the CRM, and then train the sales team on how to use the CRM and follow the process. By doing it this way, you add the content pieces to the CRM, and now the CRM promotes sales rep A to send content item 2 to prospect 343 at a specific stage in the process. It's repeatable, scalable, measurable and designed with only one objective in mind — get this prospect to become a customer.
The more content you create, the more leads you'll get. The more content you create, the more new customers you'll get. Yes, you must produce high-quality content, but quantity is definitely as important as quality. One piece of amazing content can provide incredible lift for your marketing, but if you only do one or two pieces per year, the chances of seeing that lift are less than if you do 12 pieces a year.
But the quality and quantity connection is not as relevant as the connection between your other marketing and sales tactics. In our opinion and based on our research, the key is making sure your content strategically supports search tactics, website visitor experience, conversion rate optimization and social engagement goals. In addition, if you're using some demand generation tactics like account-based marketing (ABM), your content is also going to have to excel at disruption. Again, having a strategy is key to content creation and revenue generation goals.
Square 2 Marketing – Innovating Marketing And Sales To Match Today's Buyer Behaviors!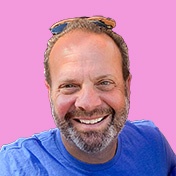 Mike Lieberman, CEO and Chief Revenue Scientist
Mike is the CEO and Chief Revenue Scientist at Square 2. He is passionate about helping people turn their ordinary businesses into businesses people talk about. For more than 25 years, Mike has been working hand-in-hand with CEOs and marketing and sales executives to help them create strategic revenue growth plans, compelling marketing strategies and remarkable sales processes that shorten the sales cycle and increase close rates.