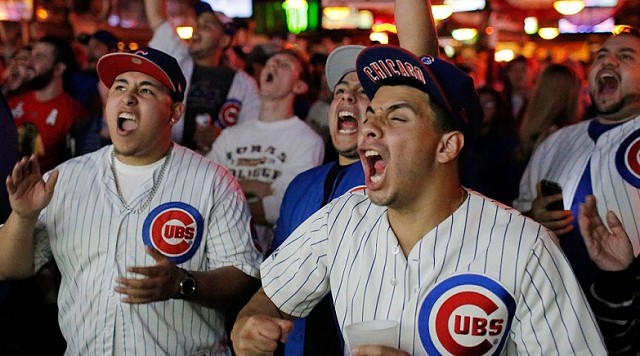 You Don't Have To Wait 108 Years To Figure Out How To Get Leads From Inbound Marketing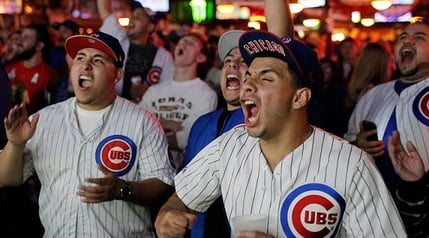 The Chicago Cubs and their fans have waited 108 years to win the World Series. How long have you been working on getting leads as a direct result of your investment in marketing? I know some people who have been working on this their entire careers. Others have just started thinking about marketing as lead generation instead of awareness and impressions.
But if you really want to break your curse and end your drought, you're going to need to make a number of changes in your thinking and in your execution. Inbound marketing isn't easy. If anyone is telling you it is, they either don't understand it or might be trying to convince you to buy something.
Here's how to break your drought and build a lead generation machine for your business.
Work On Your Marketing Strategy Before Your Marketing Tactics
This might seem obvious, but the data shows otherwise. Before you start doing any marketing, please make sure your marketing strategy is complete. I've seen so many companies execute marketing without any idea of who they want to attract, who they want to repel, what they should be saying to these people, how they should be saying it, when they should be saying it and, most importantly, what makes them different from all of their competitors.
I'll take this to the extreme: You CAN'T do inbound marketing without an inbound marketing strategy. I know getting the entire company (or more specifically, the entire management team) to agree on marketing messaging, marketing stories and differentiation is a major effort, but without it you're probably wasting all (or at least most) of your marketing budget.
Next, any execution of almost any marketing tactic is going to need the marketing strategy to be effective. Once you have the strategy locked down, almost everything gets easier. Website work, content creation, email and lead nurturing, social media, influencer outreach, content publication, and onsite and offsite SEO all fall into place. The difference between programs with strategy and without is usually a 10x improvement in results in almost every area.
Focusing On Single Siloed Tactics Is A Path Toward Disappointing Results
Today, our experience with marketing teams at both big and small companies is that they continue to think about marketing in terms of functional silos. That means lead nurture campaigns are handled by this person, social media is managed by this agency, the website is handled by IT in conjunction with a web design firm, public relations is outsourced to a specialized PR firm and search engine optimization is done by this search company. No one really works together.
This has to change. Today, each of these tactics is intertwined with each other. In our execution of inbound marketing programs, we've found web, search, content, conversion, social, email and video marketing tactics regularly get executed in an orchestrated way. Not integrated (which everyone says they do), but executed in an orchestrated way. Think of an orchestra with a conductor leading a collection of people playing their piece of the concerto. The concert only sounds amazing when they're perfectly coordinated. That's how you should be thinking about inbound marketing.
Tying All Your Tactics Together Is Mandatory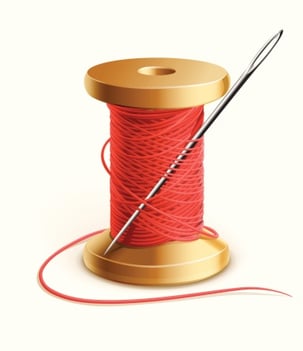 Now you have your strategy and you've broken down the traditional walls across all your tactics. Next, you have to know how to tie all these tactics together. Inbound marketing almost always needs all or at least most of the available tools to deliver leads.
This means you can't work on a new website without search, conversion and content being part of the website strategy, planning and execution. For example, I've seen countless clients share with us their new website, only to have us pick it apart for not being SEO optimized, not having planned out the visitor experience and not having the right conversion offers to turn visitors into leads. In short, they have a pretty new website that is ill-equipped to produce any leads.
Content creation is another area where we see companies with expensive whitepapers and e-books, but no understanding of how to connect other marketing tactics to these long-form assets. For example, you need to promote these long-form content offers with short-form content types, like blog articles.
Every blog article should have a contextual CTA in it to make sure you have lead-generating blog articles. Social media needs micro-form content like conversation starters to promote blog articles and long-form content. Email marketing needs to be configured to promote long-form content. Video marketing needs to be created with all the content offers in mind. Yes, it's complicated, but this is how you get leads from inbound marketing.
Hold People Accountable For Quantifiable Results
One of the truly different aspects of inbound is its 100% quantifiable nature. There is no "get your name out there" aspect to inbound. Tactics either work to expectations, above expectations or below expectations. Those that perform well get more resources. Those that don't get adjusted and redeployed. Those that habitually don't perform get shuttered.
The same approach should be applied to your team. You need to establish quantifiable goals and objectives for them as it relates to your inbound program. People need to be accountable for the measured growth of your marketing. Month over month you should expect to see increases in website visitors, conversion rate, leads and sales opportunities.
These metrics are high-level metrics; below these are landing page conversion rates, CTA click-through rates, email marketing metrics, social media metrics, blogging metrics, individual keyword performance metrics and so on. Identify a handful of key performance metrics and track them weekly, holding team members accountable for their improvement.
Make Sure Your Team Knows What To Do And Is Not Learning At Your Expense
Inbound marketing is new and people are in the process of learning how to plan for it, deploy the necessary assets and then optimize the tactics to drive business results. There's not a software package on the planet that's going to teach you how to do that. There isn't a class you can take, a book you can read or a video you can watch. Getting inbound marketing to work is like getting good at golf — you have to play a lot to actually improve your game. You have to execute a lot of inbound marketing programs for a lot of different companies in a lot of different industries to really get good at it.
If this is important to you, you're going to have to look at this very objectively. Inbound marketing agencies and people with inbound marketing experience might have only implemented a handful of programs. This means they're still novices. You need 10,000 hours under your belt to be an inbound marketing expert. Certifications mean nothing. I've had people with zero experience pass those tests over the weekend. Partner badges mean almost nothing as those low-end badges simply mean you have two to four clients. It's just not enough.
The risk you're trying to avoid is having to use your company and your marketing budget to teach these people how to do inbound. They'll make mistakes on your business, they'll burn through your budget and they'll produce only modest results (if any). They'll have lots of reasons why it's not working, but the real reason will be that they don't know how to make it work. Try to avoid this situation by hiring people with years and years of experience doing inbound for hundreds of companies.
Just like the Cubs have done in recent years, take a long-term perspective when putting your team together. Following the suggestions above is going to give you the best chance to plan an inbound program that can be built and deployed quickly, and then optimized over time to produce the leads you need to grow your company and end your drought.
Square 2 Marketing – Inbound Results Start With ME!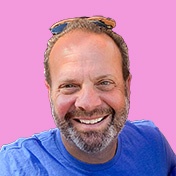 Mike Lieberman, CEO and Chief Revenue Scientist
Mike is the CEO and Chief Revenue Scientist at Square 2. He is passionate about helping people turn their ordinary businesses into businesses people talk about. For more than 25 years, Mike has been working hand-in-hand with CEOs and marketing and sales executives to help them create strategic revenue growth plans, compelling marketing strategies and remarkable sales processes that shorten the sales cycle and increase close rates.