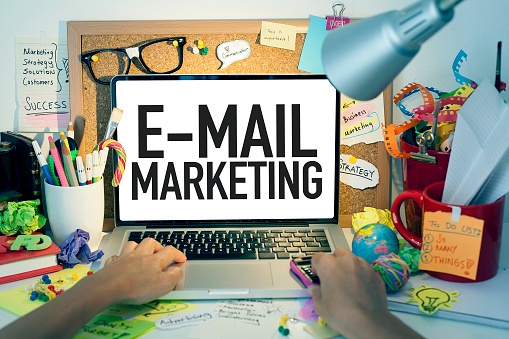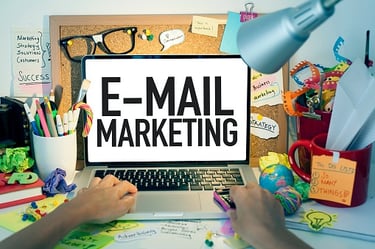 Capturing a niche and targeted audience for your newsletter can be a difficult task, but it's a critical piece of a successful inbound marketing strategy. The more targeted your email list, the higher conversion rates you can expect and, in turn, the higher goal completions you will see.

But how exactly do you easily increase the number of subscribers on your email marketing newsletter list? This article outlines some tried-and-true methods for boosting your email newsletter subscriptions.

There are two steps to collecting emails into a targeted list:

Step 1: Create an incentive that is specific to the interests of the niche you'd like to have on your list.

Step 2: Promote and market the incentive you're offering in niche areas where your target subscribers are found.

Here are some examples of incentives you could offer your subscribers:

Educational Content: Think of unique content pieces you can create that offer educational value to the target audience you're trying to get on your lists. Examples include checklists, e-books, videos, resource manuals, etc.

Technique/How-To Videos: Create a step-by-step technique or how-to video that outlines a specific process that is unique to the niche you are trying to target. Make it something that will engage and interest the types of people you want on your email list.

Contests: Host some type of contest that offers a prize specific to the niche your target email subscribers are in. This could also tie into or complement the products/services your business offers.

Latest And Breaking News: Offer to send email updates on the latest and greatest breaking news in a particular niche. Then leverage Google Alerts, Twitter hashtags and RSS feeds to stay on top of what's happening in your industry.

Once you have established what value you will offer subscribers, the next step is to market and promote this value to start converting people into subscribers. Do not use the shotgun approach to sending the newsletter out because this could result in low-level, non-targeted subscribers. Instead, strategically pick niche areas to market the newsletter's value. Here are some ideas on how to promote your email newsletter's value:

Encourage Current Subscribers To Share: If you already have a solid list of targeted subscribers, why not leverage them to spread the message? Include a call-to-action (CTA) for your current subscribers to share the email newsletter subscription with others who may be interested in the content you're providing. You can also offer some type of incentive or rewards program for users who refer new sign-ups.

Guest Blogging Or Speaking Opportunities: Talk to a publication operating in the niche your subscribers are in and request to become a guest blogger or set up a speaking opportunity. Use this opportunity to showcase your knowledge and expertise in the topic area.

Social Media: Leverage your network on your social media sites to encourage people to sign up for the newsletter and share it with their networks. Don't be pushy; simply explain the value that your newsletter provides.

Additionally, 2-3 days before you send out your newsletter, post about the type of content that is included in this particular email newsletter. Include a CTA that encourages people to sign up to receive the newsletter.

Integrate CTAs Into Daily Activities: Throughout your daily operations, you have many opportunities to start integrating CTAs to sign people up for your newsletter. Think about what you do on a day-to-day basis and get creative in how to market your newsletter.

Email Signatures: You probably send hundreds of emails each day, so consider putting a CTA in the signature to encourage people to subscribe to your newsletter. Make sure to highlight the value they will receive for signing up.

Cross Promotion: If you can find another business that complements your product/service, team up to help grow both businesses. Think of a creative cross promotion you can offer if people sign up for the newsletter. This could be as simple as a contest or promotional discount, or it could be something highly elaborate.

These are just a handful of ideas to help you increase your number of email subscribers. Keep in mind that building a powerful, targeted list doesn't happen overnight; it's a continuous dynamic journey. Stick to "white-hat" methods of collecting opt-in emails of targeted, niche subscribers and you'll find great success and high conversions with your email marketing strategy.