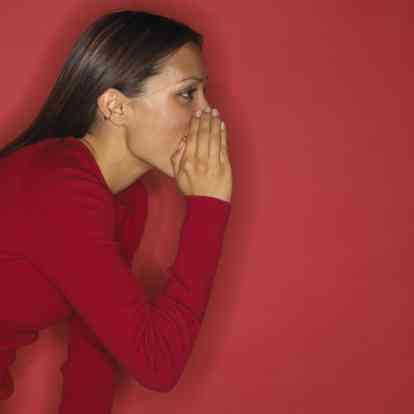 Do It Right And You'll Realize Improved Close Rates Plus Much Shorter Sales Cycles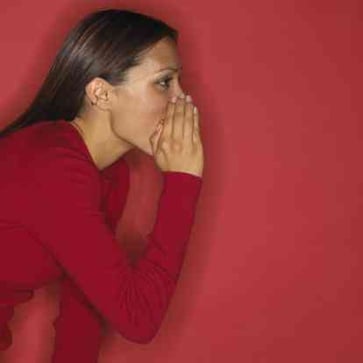 The idea of adding a new marketing buzzword — advocacy marketing — to an already crowded field of marketing-related buzzwords doesn't make me feel good. However, the business outcomes from mobilizing your existing customers to help you close more new customers and close them faster make this one hard to ignore.
What makes it extra interesting for me is how closely connected advocacy marketing is to a lot of the existing inbound marketing tactics we're already deploying for our clients. The idea of earning attention (inbound marketing) fits right in with the idea of earning the right to ask your clients and customers to help you in your sales process with prospects.
Here are some creative ideas, deployment techniques and new ways to think about how your current customers can advocate for you, your company and your products/services.
Identify All Of The Different Ways Customers Can Participate
Customers have many ways to share their positive experiences and help you drive revenue. An easy one is to have them participate in reference calls. You have prospects asking to speak with customers and you have customers who are happy to do those calls. Why not incent them, reward them and keep them motivated? Why not grow that universe of customers who want to be references by rewarding, recognizing and motivating them to continue participating?
Customers can also fill out reviews on sites where prospects are looking for reviews of businesses like yours. Some of these review sites, like Clutch for the digital marketing space, actually do interviews with customers to confirm their reviews and experiences. These can take time, and rewards seem fair in situations like this.
Other ideas include having customers participate in case studies or success stories, give quotes for press releases, allow you to use their logo on your website and provide backlinks on their website to your website. Customers could do a joint webinar or co-present at an industry conference. They could speak to analysts or the press on your behalf. The list could go on and on. The more creative and the more out of the box you are, the more opportunities you'll have to reward your best customers and the more advocacy you'll create in your industry.
Set Expectations Early And Be Transparent
We've found that expectations are key to strong and positive relationships with our clients. We tell them up front about advocacy and let them know we'll be striving to do such a good job that they'll be happy to participate in whatever advocacy programs we create. We helped a long-standing client save significant money on their HubSpot renewal, and they offered to provide us with a review and additional advocacy content as a result of our extra effort.
If you set the expectations early and often, and if you remind them of your program and the "what's in it for them" aspect of the program, you can be assured customers will participate and do so happily. The more people participating, the less frequently you'll be reminding the same people and the richer your advocacy content. The more programmatic you make your advocacy efforts, the less uncomfortable the request for help will feel and the more accepting your customers will be about the idea of advocacy.
It's About What You Do For Them, Not What They Do For You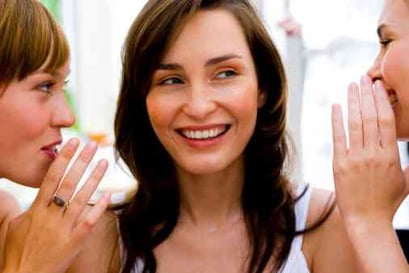 One of the big challenges associated with getting your clients to advocate for you is what they get in return. Often, it's nothing.
Creating an advocacy program solves the "what's in it for me" challenge. For example, if a customer provides a reference, they earn 20 points. Participate in a case study and 25 points. Do a review and earn 10 points. You get the idea. Points are then cashed in for something of value. Customers could earn company swag, gift cards, discounted or complimentary tickets to company events/conferences and discounts or free services from your company. The options are endless.
What's important is that you create value in the minds of your customers so they see it's worth their time and energy to participate in your program.
Gamify The Process
Tools offered by companies like Influitive, one of our technology partners, are driving the big innovation in advocacy programs. They make the entire earning process a game with a portal, communication, challenges and ranking systems to keep people motivated. Tools like this make the idea of advocacy even more customer-oriented. By allowing them to track their points, compare their performance and participate in challenges, you're making it fun and entertaining to participate.
More participants, more participation, more earned rewards and, for you, more advocacy. That's a win-win situation. No, you don't need tools or automation to run a successful advocacy marketing program, but having them does make it easier and allows you to roll out a more robust program.
Use Regular Communication
Regardless of your approach, a big variable in whether your program drives the desired business results is going to be communication. How you position this to customers, when you tell them about it, and what your initial outreach and request look like to them all impact their desire to participate. Their participation is the difference between success and failure. You want them to want to participate for their own benefit.
Make sure you don't over communicate. I'm part of an advocacy program for one of our technology partners and the requests come so frequently that I've started ignoring them. After all, I have a full-time job, and I don't need a part-time job to advocate for another company. Finding the right balance is important. Make sure you check in with your customers from time to time. Make sure your program isn't asking them for too much. Make sure they think the reward system is fair. You might have to make some adjustments to your initial thinking.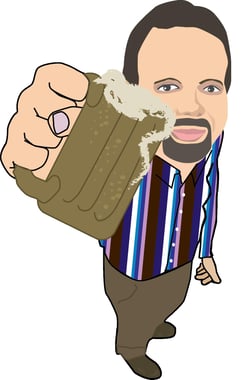 Mobilizing your past and current customers to help you close more new customers isn't a new idea, but the right techniques, tools and methodology take it to a whole new level. For example, for 10 years we've been providing gourmet bottled root beer to customers who refer us to potential new customers. If you provide us that referral, you get (unsolicited) a bottle of root beer with a custom label from Eric and Mike at Square 2 Marketing along with this message: "Thanks for the referral. We owed you a beer."
Even a basic program like this incents and says "thank you" to your customer for making the extra effort. The suggestions above simply take this idea to the next level by making an informal thank-you gift a structured advocacy program that incents customers for more and very specific efforts.
The results are quite dramatic. Plus, in addition to the obvious advantages, you also have the added bonus of your services or delivery team making that extra effort to create as many delighted customers as possible as fuel for your advocacy program. It's a wonderful connector tactic between the marketing team that needs advocates to participate and the services team that is striving to make as many customers as possible vocal advocates.
Square 2 Marketing – Innovating Marketing And Sales To Match Today's Buyer Behavior!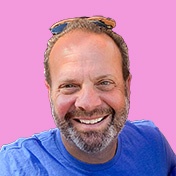 Mike Lieberman, CEO and Chief Revenue Scientist
Mike is the CEO and Chief Revenue Scientist at Square 2. He is passionate about helping people turn their ordinary businesses into businesses people talk about. For more than 25 years, Mike has been working hand-in-hand with CEOs and marketing and sales executives to help them create strategic revenue growth plans, compelling marketing strategies and remarkable sales processes that shorten the sales cycle and increase close rates.