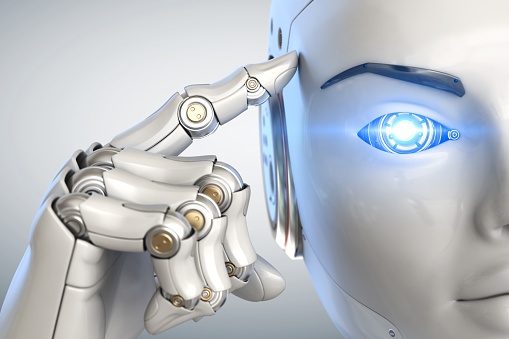 If you're serious about improving revenue generation and enabling your sales team, technology is a vital piece of that puzzle.
Today's technology is capable of completely transforming the sales function in your organization. Read on to discover some of the many ways today's technology is transforming sales and fueling B2B pipelines.
Artificial Intelligence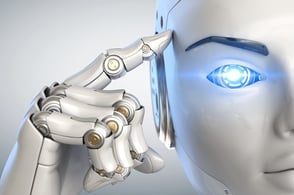 Artificial intelligence (AI) is more than just hype; it's the next technological revolution, and this incredible field is only in its infancy.
So, what is AI? Broadly defined, AI is the theory and development of computer systems able to perform tasks that have traditionally required human intelligence, such as visual perception, speech recognition, decision-making and language translation.
Sales teams that use AI are realizing tremendous benefits. AI reduces or minimizes human time required to complete mundane tasks, freeing up time for your sales team to build better relationships, earn more trust and close more deals. Additionally, AI empowers marketers to send sales teams better qualified leads for better conversations, and it makes renewal and upsell options clearer and easier to capitalize upon.
Despite the increasing prevalence of AI in our lives, according to SalesforceIQ, only 21% of businesses are using AI broadly throughout their organization. That's great news for smart sales teams that want to get ahead of the curve and see a huge lift in results.
The potential applications for AI in sales are endless. Some good, simple use cases for AI in your sales process today include:
Chatbots: Address website visitor questions and serve up content to answer them.
Predictive lead scoring: C

reate a prioritization and ranking system for your leads, identifying who is most engaged with your company and a best fit for your products or services.

Sales forecasting:

AI can give you better insight into your pipeline and forecasting with features like data analysis, sending automated trigger emails to your sales team to provide reminders for critical next steps and auto-updating sales records with relevant data you're learning throughout your sales process.

Sales and marketing routing:

Today's AI is capable of complex routing algorithms, connecting your prospects with the best people in your company to help them. Combined with this is a new wave of meeting scheduling tools, like HubSpot Meetings, that allow prospects to schedule time to talk with your sales reps in one click and without time-consuming back-and-forth emails.
Customer Relationship Management (CRM) Software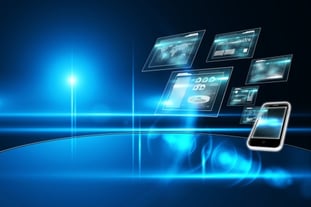 If you're going to incorporate one piece of technology into your sales process, using a CRM to manage your pipeline and improve revenue generation is a great place to start. CRM technology isn't brand new, but these systems are continuously improving, and when leveraged correctly, they will completely transform your sales process, shorten your sales cycle and improve revenue generation.
The best CRM systems today are cloud-based and operate in real time, allowing sales teams to fully collaborate and coordinate their efforts to close more deals. These systems are more efficient, more accessible and more mobile than their on-premises predecessors.
In platforms like HubSpot CRM and Salesforce.com, you can track communication to prospects, nurture leads, remarket to opportunities that have gone cold, upsell current clients, assign tasks, score leads and track engagement with your brand.
There is no shortage of data and reporting options in these systems, allowing you to dive into your sales process and uncover your strengths, weaknesses and opportunities for improvement.
Advocacy Software
Some digital marketing and sales experts suggest that we are entering the "age of advocacy," meaning that your sales process should include the designed involvement of your current happy customers to help you close more deals. Advocacy is a strategy that identifies your best brand advocates, creates a plan for their participation in your process, tracks their involvement and rewards them for their efforts.
Technology platforms like Influitive and Engagio automate these strategies, giving your sales team 100% visibility into how your advocates are influencing your close rate and revenue generated. These solutions transform traditionally painful processes, like identifying references and driving online reviews, into enjoyable experiences for both your advocates and your sales team.
Account-Based Marketing (ABM) Software
Account-based marketing (ABM)is a hot topic in digital marketing and sales. ABM means creating targeted marketing and sales processes for a list of target accounts that you hand select.
ABM isn't a new concept, but it has seen a recent resurgence in popularity due to the influx of technology available today to bolster these efforts.
Social media and email are great digital tools to incorporate into your ABM efforts. ABM-specific software platforms like Terminus, ZenProspect and InsideView automate your ABM effort so your sales team can focus on building relationships and closing deals. ABM programs are also increasingly including an AI component, identifying the best-fit prospects for your company.
These technology platforms help your sales team identify target accounts, prune leads, cultivate customers and hone in on B2B decision-makers. You can also use this technology to identify and drop bad leads, discover new stakeholders and decision-makers, and scale your best-performing campaigns.
Want to learn more about transforming your sales process into a revenue generation machine? Download Top 10 Sales Process Improvements To Make Today To Close More Deals Tomorrow to learn tips you can start implementing today to drive more revenue.