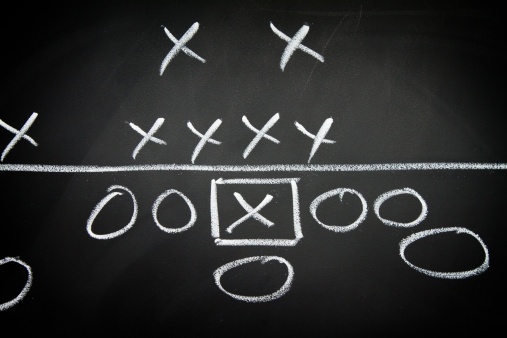 Both Marketing And Sales Teams Need Playbooks, Like Offense And Defense On A Football Team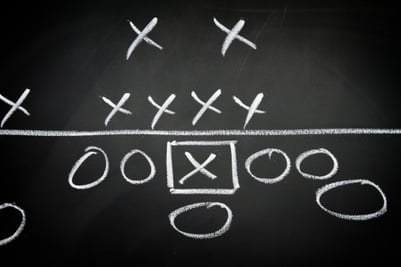 I want you to think about a pro football team for just a few minutes. It won't matter whether you're a fan or not. On average, a team runs around 60 plays a game, which means the defense is also on the field to defend around 60 plays a game. Each team fields 11 players for each of those plays and during those plays each of the 11 players has a responsibility to execute a very specific task.
What does this have to do with revenue growth? The similarity is the complexity of the overall mission. In football, players are executing a series of plays in a coordinated manner with a diverse set of people, and the mission is to move the ball into the end zone. When you think about it, it sounds a lot like sales and marketing. You're executing a series of sales and marketing tactics in a coordinated manner so that the prospect is moved through the funnel while leveraging a diverse set of sales and marketing team members until revenue is generated.
The reason we're talking about this is because football teams coordinate this organized chaos with playbooks. The players live and die by the playbooks. During training camp, they eat, sleep and shower with those playbooks. The consistent and flawless execution of those plays is often what differentiates the successful teams from the unsuccessful teams. You can do the same to contribute to hitting your revenue goals.
Here are a sample of playbooks we've created for clients that you can create for your revenue team.
The Sales Process Playbook
It might be your most important playbook. Consider the offensive line. If it doesn't know how to protect the quarterback or open holes for the running back, the game is over before it even starts. If your sales team doesn't know how to qualify quickly, make your prospects feel safe from the first call, educate and guild them through their buyer journey, ask questions to uncover their true pain and then co-create the recommendations with the prospect, you're not going to be closing very many new customers.
But this is even more strategic than the basic blocking and tackling of sales outlined above. How many times have you heard your sales reps talking about your company and you barely recognize it? How many times have you had to correct your sales reps when talking to prospects? How much insight do you even have as to what they're saying, how they're saying it and when they're saying it?
You need a process that ensures everyone is telling the same stories, at the same time, to the right people and in a way that makes them feel safe, disrupts their status quo and emotionally connects them to your company so they want to do business with just you. That is the goal of sales.
A sales process playbook provides all of the stories in sequence. It provides all of the tools, like email templates, content offers and question inventories, and it provides the detailed step-by-step process that you want every sales rep to take every prospect through. That's because you have data to show how this process produces results such as high close rates, short sales cycles and higher average revenue per new customer. It's not hard to do; it just takes practice and solid execution.
The Conversion Rate Optimization (CRO) Playbook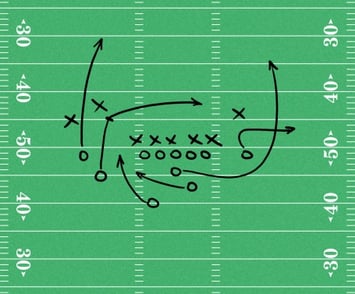 Let's move from the sales side of the ball to the marketing side of the ball. At the very top of the TrueRevenue™ Funnel is website visitors and marketing-qualified leads. The site-wide conversion rate is the percentage of visitors who turn from an anonymous visitor into a marketing-qualified lead, meaning they provided you their contact information in exchange for some information, like an e-book or whitepaper.
The goal of the CRO playbook is to make sure this conversion rate is increasing month over month. The impact this top-of-the-funnel metric has on your business is dramatic. Here's an example: One company has 2,000 visitors a month to its site and has a 1% site-wide conversion rate. That means 20 new MQLs each month. The other company has the same 2,000 visitors a month but has a 3% site-wide conversion rate. That means it gets 60 new MQLs each month.
If all the rest of the funnel metrics remain the same across the two companies, the difference in new customers is one a month vs. almost three a month. And if each new customer is worth $100,000, that's about an annual run rate of $1.2 million a year vs. $3.6 million a year just from conversion rate optimization month over month.
Here's what you'd find in a conversion rate optimization playbook. First, with so many places to look for ways to drive more leads from your website, deciding where to start is a challenge. We like to start with the home page. Does it tell a compelling story and does it provide the right configuration of offers for people at all stages of the funnel? We also look at landing pages that are getting high visitor numbers and determine what can be done on those pages to increase the conversion rate.
The playbook would outline a series of adjustments that could be made on both the home page and the landing pages. The playbook would also include the tests and experiments we've seen execute successfully. I shared some of those in this blog article from last week.
The Inbound Marketing Results Optimization Playbook
One of the keys to getting leads and new business from inbound marketing is how you optimize the program once it's up and running. It's one of the harder aspects of inbound marketing and one of the areas a lot of people struggle with. The result of this struggle is what one prospect described to me as "random acts of marketing."
To avoid this, the playbook outlines how to assess the performance of your program by identifying areas of the program that are outperforming expectations, areas that are just hitting expectations and areas that are underperforming. The key is fixing those underperforming areas to bring them up or making the decision to turn them off.
The playbook should specify how to prioritize what you work on first, since every company has a limited amount of work that can be done each month. Even if you have three people on the marketing team, they can't work more than 10 to 12 hours a day, putting a limit on what you can get done in a month.
By using a prioritization methodology, they'll know exactly what to work on first, second and third. The methodology we use is based on what's going to drive the biggest impact for the least amount of effort. This ensures we get a ton of high-impact work in first and then fill in around it with lower-impact, bigger-effort work that is still important but might not contribute as much to the results.
The Content Marketing Playbook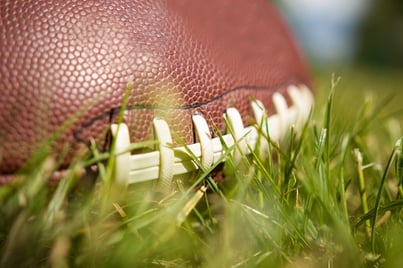 Everyone is producing content. But how do you do it efficiently? How do you measure results? How do you leverage existing content to drive more results without having to create new content all of the time?
There is a lot to content and it impacts so much of your success that you don't want to get it wrong. Did you know that your content is going to impact your ability to rank on Google? Did you know that your content is going to have a direct impact on your ability to drive leads and sales opportunities, and that if you use it right it's going to help you close new customers too?
The content marketing playbook has to include the methods you use to strategically plan your content. How much long-form content do you need? How much short-form content do you need? How will social media be supported with micro-format content like conversation starters? The hub-and-spoke content strategy approach we use helps ensure that the content we create is directly connected to our search strategy and our conversion strategy, and that it leverages the various outlets for content like your website, social groups, outside website, outside lists and your own internal email database.
Another example of how the playbook supports efficiency in content creation includes how long-form content like an e-book works directly with your blog and your social media sites to curate approved and existing content across all three platforms. This means less editing, less iteration, fewer expenses and a more tightly orchestrated content marketing strategy, which always produces more leads faster along with a lift in sales opportunities and new customers.
The Agile Marketing Playbook
Whether you do inbound marketing or straight demand generation, if you're not using Agile or some derivative of Agile marketing, you're going to notice you're always feeling responsive and you're always a little late in your ability to adapt to changes in your marketing and sales performance.
Agile resolves that feeling. By practicing Agile marketing and using Scrum or Kanban to deliver your marketing and sales tactical upgrades, you'll be adjusting to data on a 30-day cycle instead of a 12-month cycle like you were when you did 12-month marketing plans or on a 90-day cycle like a lot of inexperienced agencies.
The playbook helps you build a backlog, plan your work in sprints, prioritize your team's work based on the results you're expecting and then incorporate your team in both planning and continuous improvement. The results are a happier team, a more productive team, and marketing and sales that performs dramatically better. The playbook outlines the processes you need, the rituals you practice and the expectations for each team member participating in the process.
A typical NFL team has hundreds of plays in its playbook, but it usually has around 100 passing plays and 50 running plays that are selected to be part of a specific game plan. What this means is that not every play in the playbook is getting executed every weekend. There are plays that work, plays that the players like and plays designed to take advantage of weaknesses on the other side of the ball. You need a similar approach to your sales and marketing.
By building out specific plays for revenue generation and specific playbooks for sales and marketing, you'll be guaranteeing your complex and sometimes chaotic revenue efforts get streamlined, organized and optimized. This means you'll be consistently and flawlessly executing toward exceeding your company's revenue goals.
Square 2 Marketing – Innovating Marketing And Sales To Match Today's Buyer Behavior!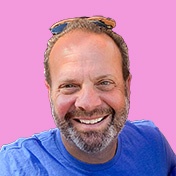 Mike Lieberman, CEO and Chief Revenue Scientist
Mike is the CEO and Chief Revenue Scientist at Square 2. He is passionate about helping people turn their ordinary businesses into businesses people talk about. For more than 25 years, Mike has been working hand-in-hand with CEOs and marketing and sales executives to help them create strategic revenue growth plans, compelling marketing strategies and remarkable sales processes that shorten the sales cycle and increase close rates.