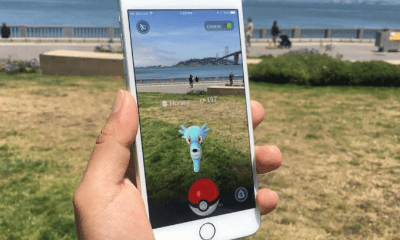 Is It Inbound Marketing? Yes, I Think It Is Inbound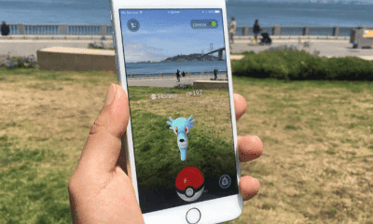 In case you've been in a cave or on a deserted island over the past few days, you might not know what Pokémon Go is, but if you've been watching the news at all you've heard this new game. People are following their phones, using them as windows into a virtual world where they can pick up Pokémon and collect coins.
What sounds like a silly kid's game has already impacted small business marketing in a very dramatic way. In this Inc.com article, the writer does a wonderful job talking about how easy and affordable ($1.19/hour) it is to attract people into your retail store with only one or two of this game's features.
But the impact this game could have on the future of marketing is dramatic. Today I'll share a few more big brand applications that are probably already in the works.
Is This Inbound Marketing?
At its core, this type of experiential marketing technology is inbound marketing because it's using something potential customers want (the fun of the game) as the content to attract prospects to a business. The business still has to perform – provide a remarkable experience, deliver a great product and make the new customer a fan – but marketing's job is to attract people to your business, and this type of marketing delivers.
Is This Applicable To B2B?
It appears that this is more of a B2C tool right now. I don't know if executives or corporate contacts are going to be playing this type of game in the search for a new accounting firm, marketing agency or enterprise-level software vendor, but there may be ways to apply this type of technology at trade shows, conferences or larger events where corporate prospects are in attendance.
The Options For B2C Are Huge
The Inc. article talks extensively about how easy it is to use Lures and Incense to bring Pokémon to your local business, specifically pizza shops, bars and small retail stores. The more people who start collecting these virtual characters, the more potential prospects this game can attract to your small business. But there are opportunities for bigger brands to cash in, too.
Why can't companies like the Gap, Game Stop and other mall-bound stories simply tweak the game to fit their marketing goals? Imagine you were walking through the mall, and instead of Pokémon popping up, other items started popping up. Discount coupons, special products, arrows or directional signage, even personal messages just for you, by name – each of these offers can be personal and fun to collect, and they can drive people into the stores.
What if Target created their own world and encouraged you to collect their version of Pokémon collectibles? They could literally lead you to the store, give you coupons and discounts based on what you've collected, encourage you to buy products you've never bought before or alert you to specials on what you always buy.
What Nintendo and Niantic (The Company That Built The App) Know About You
Don't be casual about the security issues here. This game has the potential to know who you are, where you are, what you're doing, and what your buying. Yes, most of the big brands already know this, but they don't know it in real time. This type of game gives them the potential to get this information immediately, when historically they needed to connect credit card data with purchase data to see consumer purchase patterns.
The Power Of Hyper Personalization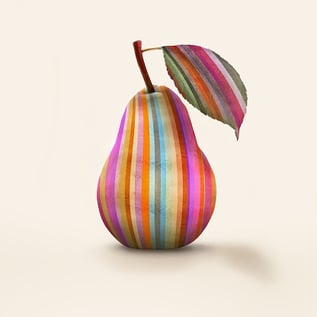 Personalization has always been the hallmark of quality marketing. The more personalized the marketing and the prospect experience, the better the results. This kind of app gives marketers a new way to personalize the consumer experience.
As an example, how about your phone welcoming you to a store personally? Since my phone knows exactly where I am, instead of posting Pokémon, it could post audio files personalized to my past purchases. Maybe something like this:
Hello, Mike, welcome to the Gap! The last time you were here, you purchased two pairs of jeans and a T-shirt. Are you still a 32-inch waist? We have special on dyed jeans; simply follow the arrows on your phone and we can show you some of the cool colors these jeans come in today.
We're getting dangerously close to marketing that is so personalized that it's potentially invasive. Senator Al Franken is already questioning the depth of information collected on Pokémon Go players and what game creators intend to do with that information. However, people love interactivity, they love personalization, and they love experiences – all things that this application scores very highly on.
As business owners, CEOs and marketers you need to be aware of this technology. This application is going to impact your business, both how you interact with your prospects and how you attract new customer to your business. You should consider the potential application of this platform in your marketing strategy short term (the rest of this year) and into the future, especially if you're a B2C business.
Square 2 Marketing – Inbound Results Start With ME!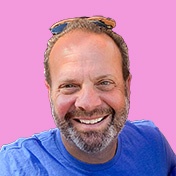 Mike Lieberman, CEO and Chief Revenue Scientist
Mike is the CEO and Chief Revenue Scientist at Square 2. He is passionate about helping people turn their ordinary businesses into businesses people talk about. For more than 25 years, Mike has been working hand-in-hand with CEOs and marketing and sales executives to help them create strategic revenue growth plans, compelling marketing strategies and remarkable sales processes that shorten the sales cycle and increase close rates.