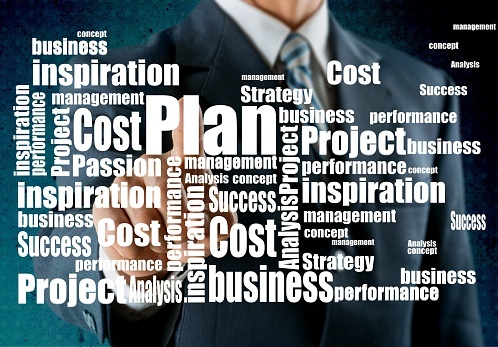 The 6 Factors That Impact The Investment Level For Your Inbound Marketing Program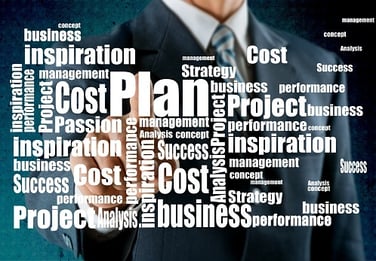 This seems like the question of the day. You want to do inbound, you know some inbound agencies and now you're trying to decide how much to invest in inbound. But you can't really trust the agencies to give you a budget because they want you to spend more and you don't know how to set your own budget since you've never done this before.
So I'm going to give you a workflow that will allow you to create your own ideas for what your investment in inbound marketing should be and it's going to be based not on what we want you to buy, or even what we think will work, but rather on only one factor — your business goals.
I mean, let's be reasonable. If you have a $10 million company with an average revenue per new client of $10,000 and you want to drive an incremental $10 million in sales through your company, you have to be ready to invest more than the CEO who wants to drive an incremental $100,000, right?
Here are some factors to help you set your budget.
First, what do the experts say?
Tons of articles outline what percentage of revenue you should be spending on marketing. I've seen 1% of sales up to 10% of sales. According to a 2014 CMO survey published by the American Marketing Association and Duke University, companies with less than $25 million in revenue spend on average 11% on marketing, and companies with $25 million to $99 million in revenue spend on average 9% on marketing.
Here's another good article from IndustrialMarketer.com with the following data: "According to Forrester's 'Focus B2B Marketing Budget Gains on Business Outcomes to Succeed in 2014' report, B2B marketing budgets were 5% to 10% of overall company revenues prior to 2008, excluding overhead for in-house marketing staff. ... The current trend [as of 2014] has been for B2B marketing executives to increase marketing budgets by an average of 6%."
So let's be super conservative and say 5% of gross revenue should be budgeted for marketing. If you're doing $10 million in sales, that's a marketing budget of $500,000. But again, that's just a guide, so you still have to build a budget that's right for your business.
And these numbers are very generic. Your business is different. Wouldn't it be better to build a budget that's rooted in some reality? Of course it would. So let's take a more personalized approach to marketing budget development and give you some factors to use. Let's forget the arbitrary 5% number and build your budget from scratch with inbound marketing intelligence.
The Factors That Impact Your Inbound Marketing Budget
Factor 1a – Volume: How much do you need to move the needle at the top of the funnel?
If I told you we could increase your website traffic by 80% by the end of 12 months, would that sound good? What about 214%, 290% or 435%? What level of improvement would you be happy with? Did you know that to improve website visitors by 80% over 12 months we only have to increase the number by 5% each month? To do 214% that's only 10% a month, 290% is 12% a month and that crazy 435% actually equals only 15% a month. We can make some dramatic impact if we make slow and steady growth moves month over month.
To add 5% growth to your website visitors month over month for 12 months you should be looking at tactics that would require an investment of around $2,000 a month. To do 10% a month, you'd need an investment of $3,000 a month. To do 12% a month, a $3,500 investment per month is required. And to do 15% a month, you'd need to invest $4,000 a month.
Tactics that would be covered within this budget include blogging, off-site SEO, on-site SEO, social media, email marketing, influencer marketing, content sourcing and a handful of other traffic-generating inbound marketing tactics.
Factor 1b - Volume: How much do you need to move the needle at the bottom of the funnel?
If I told you we can increase lead generation at a similar pace as website visitors, would that be interesting to you? The same numbers hold true (isn't math great?). Increasing leads by 5% a month produces an 80% improvement over 12 months. A 10% increase month over month produces a 214% increase for the year. A 12% improvement turns into a 290% increase and that same 15% increase each month produces a staggering 435% increase in leads. How big of an increase do you need?
To add 5% month over month improvement in leads generated you should be looking at tactics that would require an investment of around $3,000 a month. To do 10% a month, you'd need to invest $4,000 a month. To do 12% a month, you'd invest $5,000 per month. And to do 15% a month, the investment would be $6,000 a month. These numbers ramp up more quickly than the visitor numbers because the tactics required to get leads are different and more labor-intensive than the visitor generation tactics.
Tactics that would be covered within this budget include content creation, landing page creation and optimization, website optimization, email marketing, lead nurturing and a handful of other tactics designed to increase the conversion rate across your entire website.
Factor 2 – Speed: How fast do you need to move the needle?
In our discussions here we've been talking about 12 months of programming and 12 months of performance expectations, but what if you want to get to the 12-month goal in six months? Some clients have more aggressive time lines. The shorter your time horizons, the more you should be planning on investing. So to keep it simple, if you want 12 months of results in just six months, multiply your budget by .75 and then add it back in. So, a $5,000 a month program would cost you $8,750 a month.
Factor 3 – Website: What's the condition of your website?
This is a wild card. If you have a well-designed website that tells your story in 10 seconds or less, clearly differentiates your business from your competitors, includes pages for people at all stages of the buyer journey and is already well-architected to be found by search engines, then you won't need to add anything to the budget for a new website.
But if you don't, you need to budget for a new website, or at the very least a series of upgrades to your current website. Keep in mind that it's often actually cheaper to build a new website from the ground up than it is to retrofit, re-skin or upgrade your current site. Changes in technology usually contribute to it being easier to rebuild than fix.
If you need website work, add about $2,000 to $6,000 a month to your monthly marketing budget depending on the size of your site. Smaller sites (5 to 10 pages) might only require the $2,000 a month add-on, while larger sites with more complicated features would require the bigger budget number.
Website projects are not the waterfall, long-term, time-intensive projects they used to be. Today we work on client sites every single month. We add pages, we tweak pages, we adjust visitor flow, and we change content, images and offers, all to keep our programs moving up and to the right. The monthly investment helps you keep us focused on your site every single month.
Factor 4 – Content: How much do you have? How much can you use?
If you want leads, you'll need content. But how much content you need depends on you and your lead goals. Today clients are coming to us with more and more content. That means we don't have to do it and you don't have to pay for it. If you have enough content to provide a new offer for your website every single month, you won't need to add any additional budget considerations.
But if you don't have enough or you don't have any, you should add another $3,000 a month for content to be created at a pace that aligns with your prospects' buyer journeys.
Factor 5 – Competition: How aggressive is your competition from a marketing perspective?
This is a factor, but one that doesn't impact the budget conversation very frequently. If your industry is hyper competitive, I'd plan on an additional multiplying factor of .25. But in almost every scenario we see a fairly standard competitive environment and that would not impact the investment levels beyond what's discussed in the rest of this article.
Factor 6 – Current Email Database: What is the size of your current prospect and customer database?
Visitors to your website and leads are impacted by the size of your email database. In addition, low-hanging fruit exists in almost every client's email database, and by executing email marketing we uncover these opportunities and impact results quickly.
However, if your database is small, not often used or filled with bad data, we're going to need to do some work to clean it up, segment it and supplement it with outside lists. If your database of customers and prospects is 5,000 or higher, there would be no additional budget requirements for this factor.
If your database is smaller than 5,000 email addresses, plan on $2,500 a month for the first three months only to clean, supplement and segment the email database to get it ready for more regular email marketing campaigns.
These six factors don't represent EVERYTHING we do in our inbound marketing engagements, but are simply provided for you to use as a guideline when you're setting up your inbound budget or evaluating service proposals from other inbound marketing providers. If you think what you're getting is too cheap for the price you're paying, it probably is. Use this as a guide.
I'll also mention that every client is different, every industry is different and every company is a little different. There are no standard packages for inbound marketing. There is no standard pricing. What you need to get to your goals is 100% personal to you and your company. Even your closest competitor with the same goals would not have the same program.
Keep all of this in mind while you're setting your budget, evaluating inbound marketing agency partners and looking at proposals from potential providers.
To summarize, if you have a company that is ready to grow website visitors by 5% each month (Factor 1a); you want a 10% improvement in leads each month (Factor 1b); your website is in good condition (Factor 3) but you need help with content (Factor 4); your industry is NOT hyper competitive (Factor 5); and you have at least 5,000 email addresses (Factor 6), you should be planning on about a $9,000 a month marketing budget for inbound marketing.
This level of investment is perfectly aligned with your current situation, your company's marketing assets, your company's marketing goals and your company's revenue growth goals. Keep in mind that these monthly budgets are guidelines and they should be flexible enough to increase or decrease over time as conditions dictate. If you see something working, double down on it. If you see something habitually lagging, stop it and save money. Start thinking in 30-day cycles instead of 12-month plans.
Start Today Tip – Got a budget? Then compare it with the factors outlined here and your company specifics. Is it in line? Are you spending too much or too little? A lack of results is often a symptom of under spending on marketing based on the conditions in your space and your goals. If you don't have a budget and you're planning one, use these factors to help set your budget and align it with the expectations from your marketing efforts. This will give you, your CFO and your CEO a much better perspective on why you need to spend what you'd like to spend on marketing.
Square 2 Marketing – Inbound Results Start With ME!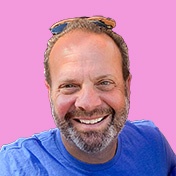 Mike Lieberman, CEO and Chief Revenue Scientist
Mike is the CEO and Chief Revenue Scientist at Square 2. He is passionate about helping people turn their ordinary businesses into businesses people talk about. For more than 25 years, Mike has been working hand-in-hand with CEOs and marketing and sales executives to help them create strategic revenue growth plans, compelling marketing strategies and remarkable sales processes that shorten the sales cycle and increase close rates.