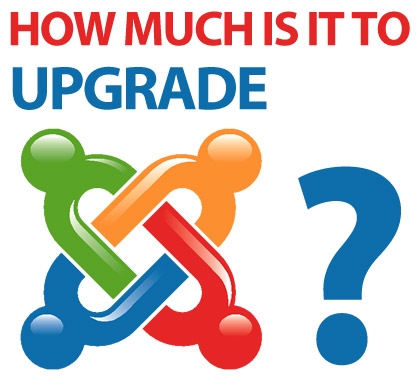 If you're still running a Joomla 1.5 website there's a good chance you have thought about upgrading your website (and for good reason). The Joomla project is no longer supporting or releasing updates for Joomla 1.5 which could lead to huge catastrophe for 1.5 users.
But how much does it really cost to upgrade my Joomla 1.5 website and what is all involved? Will I need to upgrade again and who should I work with? All of these questions and more are answered in today's Joomla blog.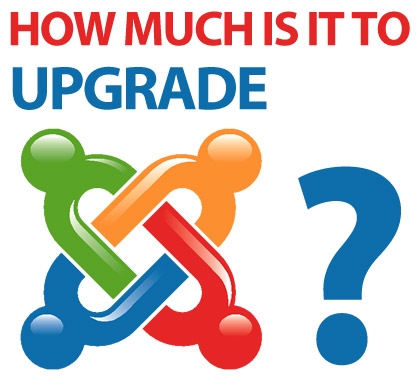 Why Should You Upgrade from Joomla 1.5?
As previously stated, the Joomla project is no longer offering any support or updates for Joomla 1.5. From a stability standpoint this is not a big problem because the actual Joomla 1.5 platform is very stable, however, the BIG issue comes in when talking about security.
As websites get older, they become easier and easier for hackers to hack in and do all kinds of horrible things including shutting your entire website down or sending hundreds of thousands of Viagra pill emails from your email address.
What Does it Take to Upgrade?
This really depends on the website and the extensions that are installed on the website. Generally, if your website is very basic and only has static content, the process COULD be fairly easy.
If your website has a blog, calendar, shopping cart or other more complex functions like this it can be much more challenging and involved to upgrade.
How Much Does it Cost?
There are two main contributors to cost; the amount and type of extensions used and what customizations have been done. Each extension varies for the amount of work to be done. Some very easily upgrade, some require a migration process and some have no upgrade path at all and need to scrapped and rebuilt from scratch. This needs to be done for all extensions so the more you have installed the more work that needs to be done. On top of that the template needs to be converted, all the extensions need to be restyled, much of the functionality will need to be rebuilt from scratch, etc. Yes there are some migration tools but they just help with the very basics.
If you've had custom development done to any of the extensions, this typically will add extra cost because all of the custom coding that was done will need to be re-done in the new Joomla 2.5/3.X code. Unfortunately Joomla 1.5 code won't transfer over and work properly.
If you have a basic, static website you may be able to have it upgraded for somewhere between $1,000-$3,000. A moderately complex website may cost in the ballpark of $4,000-$8,000. A more complex website with lots of custom work may cost between $8,000-$30,000+ to upgrade from Joomla 1.5 to Joomla 3.
Please note: these are very general ballpark numbers. It really is determined on a case-by-case basis based on the functionality of your website, number of users, amount of content and any custom coding. If you'd like to have your website looked at to get a rough estimate, please setup a time to chat.
Why is it So Expensive?
The reason it's so expensive is because you are essentially building a completely new website. Yes there are some things that can be pulled over such as some content users, however, the vast majority of the work needs to be re-done from scratch. What is pulled over often needs to be cleaned up before it can be successfully imported.
In some cases, it may make more sense to spend a little bit more and just start with a brand new website on the new platforms. If your website is a few years old, you have some updates you'd like to make or if you'd like to make some conversion/usability updates it probably makes sense to simply design a new website from scratch in Joomla 3.

Should I Trust Any Joomla Agency to Upgrade Me?
No, would you trust lasik eye surgery to a pre-med student? It's important to work with an expert Joomla web design agency who has lots of experience with upgrades. There are many things that can go wrong along the way including losing content, traffic, rank, users or wasting time. Additionally, from an SEO standpoint, there are some critical things that need to be done when upgrading to ensure you save all your SEO "power" in the upgrade. If you work with an agency who doesn't know technical SEO, there's a good chance you could lose SEO rank and traffic in the process.
I'd suggest downloading the free ebook, "The Ultimate Guide to Hiring a Joomla Web Design Firm" to learn more about what to look for in a good Joomla agency.
Am I Going to have to Upgrade Again?
The simple answer is YES, however, once you're website is on Joomla 2.5 or 3.X the upgrade process will be much easier, cheaper and less frustrating. There are now more tools built into the core to help facilitate this process and make your life easier. Additionally, Joomla has plans on offering better long term support for current Joomla version and already have a structured version release plan.
Our disclaimer on this is that we have no way to predict what will happen in the future with Joomla, so we can't promise this will always be the case, however, we know that the ease to upgrade is a big priority with those in the Joomla team.
Upgrading your Joomla website is a big project, however, in the long run it will be well worth it to save you from the horror stories of hacked sites and stolen information. Your website is likely a huge asset to your business and a key driver in lead generation so it should be treated as such in order to ensure maximum ROI.
If you'd like to find out exactly what it will take to upgrade your Joomla website and how much it will cost, I'd invite you to sit down and talk with us – Schedule a time to chat today.