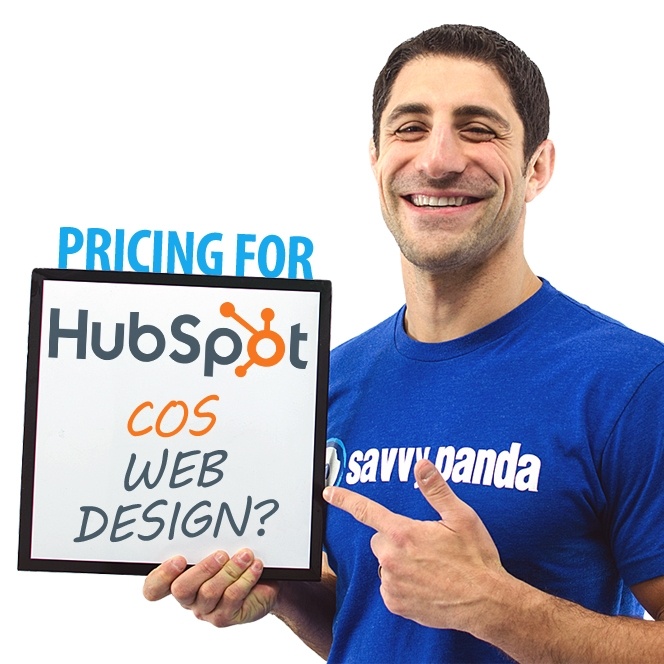 For the vast majority of businesses, their website is their number one marketing asset and is a huge driver of new leads and sales. As important as your website is, it's no surprise that planning a website redesign is no easy task.
One of the most common questions we hear surrounding a Hubspot COS Website Redesign is, "How much does it cost?" This is the exact question we will start to answer in today's blog.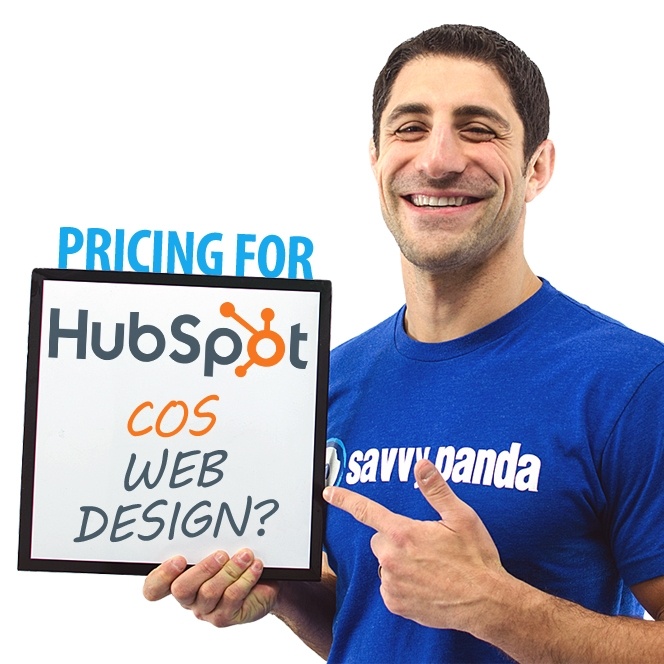 Variables that Affect Cost:
There are many different factors that can increase or decrease the cost of your website redesign. So before we look at the dollar ranges, let's first look at those factors which can affect cost.
Below are the major factors, listed in order from "most impact" to "least impact" on website Hubspot COS redesign pricing.
Agency Whose Redesigning
In the web development world, it is very much the scenario that, "You get what you pay for." It could be easy to find a cousin who will redesign your site for $1000, however, there's a good chance that this low cost will be reflected in the end product.
Choosing the right agency or team to partner with for your redesign is one of the biggest decisions that will affect price, quality and effectiveness of the end result. There are two main reasons for this:
Their Process: each agency has their own strategic process for website development. The more established agencies will have a very detailed, yet highly effective process that can take more time, strategy and client interaction.
For example, for a from-scratch website redesign, at Savvy Panda we typically have 40 - 50 hours of discovery, strategy and planning that goes into a project before we start on the website wireframes. This is because it's important to have such a solid base of goal-focused strategy to ensure the best results in the end.
Other agencies or freelancers may have more basic or less intensive processes that do not focus on as much strategy and planning. In this case it would generally be less expensive but possibly less thought out and effective.
Their People: The different specialists they have on their team and the level of their experience plays a huge part in the quality of their work.
If you have a dedicated expert for each step in the process: niche marketing expert, design expert, developer expert, etc. They can master each of their focuses. To have access to this much expert talent however will probably cost more, but will result in a much better end product.
On the contrary, if you're working with a one man show, or jack of all trades, there's a good chance they will be ok at a little of everything, but a master of none. This will probably cost less, but will probably not result in as effective end product.
Functionality: Migrations and Advanced Custom Design
If you're like most new Hubspot COS users, there's a good chance that you will be migrating from a different CMS like Wordpress or Joomla. There will be time associated with migrating the website over, however, the cost will greatly depend on the CMS you're migrating from and if there is an existing migration connector.
Having more complex functionality or layouts, things that are not easily done with the "out of the box" COS will also build time into the redesign. For example, if you'd like to build animated icons/modules or mega menus, these functions require additional ajax and javascript coding. If you'd like a very custom blog view or sorting feature, this will probably not be possible without some more advanced coding. It can be done, but will take more time to code.
Many times, it simply makes more sense to start your website redesign from complete scratch instead of trying to migrate over existing content. This usually only takes a bit more time, yet allows you to end up with a much cleaner and effective end result.
Number of Pages and Wireframes:
The number of pages on the site can greatly impact the cost of a redesign. More pages means more content creation, more organization, more design work and thus increase the cost of the redesign.
It will also depend on how many different wireframes are required for the site. A wireframe is an outline skeleton of a page used to plan the concepts, layout and specific modules of each page. Generally, wireframes can be very strategic and thought intensive and the more wireframes, the more time is required to lay them out.
Marketing & Strategy Behind Website
It is fairly common for smaller agencies and independent contractors to simply focus on the design and functionality of a website and completely forget all the foundational marketing strategy and goal strategy behind the website.
In my opinion, the marketing strategy that drives the website is the most important piece of a website. You can have a website that looks beautiful and has amazing functionality, but if it's marketing strategy, messaging, persona and goal focus in not correct, it will fail.
If an agency has a dedicated process step for discovery, strategy and then marketing support throughout the length of the process, then you will likely end up with a better performing product that will drive you faster towards attaining your goals.
This is all additional marketing related work with also will increase the cost of the redesign. But, if you're going to end up with a more effective end result, you should see this as a wise investment into the success of your business.
Who's In Charge of Content Creation
One of the most overlooked, yet most critical, pieces of a website redesign is the content of the actual website. The content of a website include the headers/titles, copy, icons, pictures, graphics and videos.
Because there is so much strategy and psychology behind content on a website, this is often a very time consuming step in your redesign. If you're looking for the most effective content that will drive the best results, working with an agency who has expertise would be the best route to go.
If you are looking to save costs and feel confident that you can produce good content internally, then producing the content on your own will help decrease the cost of a website redesign.
It's important to note, that if you're migrating content from an existing website, even if the copy itself does not change, there's a good chance the formatting, images, icons, etc. will have to be updated. So even tho it will save time compared to creating it from scratch, it will take time to make it more effective.
Other Variables
There are a handful of smaller variables that can affect the price. Some of these items include:
How regular you post blog content
What SEO migration or technical updates will need to be done
How many revisions you'd like
Additional templates, tools, stock art, etc.
So How Much Does a Website Redesign Cost?
With all of this information, we still haven't gotten to answering the question, "How much does a Hubspot COS Redesign Cost?". Well it should be apparent that there are many factors that go into this price. However, I've created this chart to give you a VERY general ballpark of price ranges.
The reality is that the only way you can truly start getting narrowed down on an exact number is by sitting down with a Hubspot COS web design agency to chat about your goals, technology needs and review your specific redesign project.
Want to know exactly how much your project will cost?