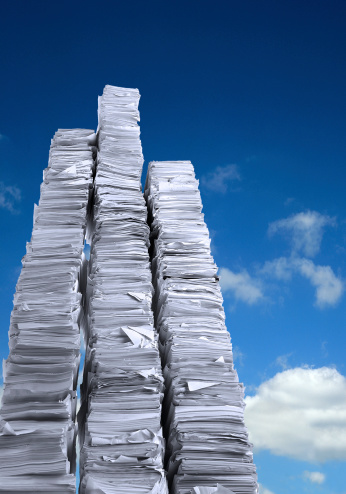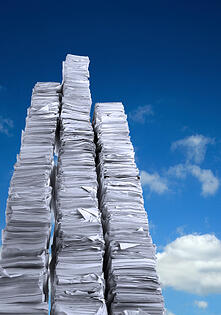 By now, you should know that you need content in order to engage your prospects, but you may be wondering: How much content marketing is necessary to really impact lead generation?
That's a very good question. If you don't create enough content, what are the implications? If you create too much content, you run the risk of wasting money and annoying your target audiences.
So how do you determine the right amount of content for your content marketing effort?
The answer to this strategic question is directly related to your own strategic business goals. You need to know how many leads are required to achieve those goals. If you don't know your sales funnel metrics, click here to read an article that helps figure this out for your company.
How aggressively do you want to grow your business?
If you're doing $2 million this year, and you want to get to $2.2 million next year, you might not need that many leads. But, if you're doing $2 million this year, and you want to get to $4 million next year, you're going to need a lot – and that means having a large amount of targeted content to drive them.
The next question has to do with the rest of your marketing strategy and plan.
What other tactics are you executing to fill up your funnel and drive the number of leads that are needed to increase revenue?
Today, inbound marketing tactics must all be very tightly integrated. Your messages have to be highly personalized and targeted to the people you want to attract. Then, those messages must be consistently distributed across a variety of marketing tactics.
Again, if you have aggressive goals, you need an aggressive inbound marketing approach – one that includes a comprehensive content program. You should have content for blogging, email marketing, video campaigns, e-books, whitepapers, infographics and snippets on social media sites, like Facebook, Twitter, LinkedIn and Google+. That's right, you need content for all of these in order to hit your goals, especially if they are aggressive ones.
How do you monitor, measure, track and make adjustments to your content program while it's up and running?
This is one of the most interesting aspects of content marketing and, on a more holistic level, inbound marketing. Everything is measurable. When you publish a blog post, you're able to see how many people viewed it, how many people shared it, how many people commented on it and how many people linked back to it. This is very powerful information for driving future content activities at your company.
You need to track the performance of your content on a daily, weekly and monthly basis. More important, the ability to implement changes within your program must be integrated into your process. We do that by planning content for our clients on a quarterly basis. Each quarter, we sit down with clients and plan out the next three months of content. We develop the plan based on the knowledge, data and insights derived from the previous three months.
The results are impressive, including increases in website traffic, leads, sales opportunities, website conversion rates, reach from social media engagement, email addresses received and blog subscribers. All of these metrics enable your digital marketing strategy and your content effort to improve month over month. Before you know it, you have a Marketing Machine that is feeding your company all of the leads you need in order to hit your sales goals.
Start Today Tip – Create your three-month content plan. Take a look at your revenue goals and your current sales funnel metrics. Then, create a content marketing plan that delivers the level of content you need in order to drive the lead metrics. What are you going to blog about? When are you going to publish your blog? What long-form content do you need to answer your prospects' questions? You should be creating the titles for both long-form content and blog posts as part of your content marketing plan. Once you have this all thought out, execution becomes easier.
Square 2 Marketing – Leading The Reality Marketing And Inbound Marketing Revolution!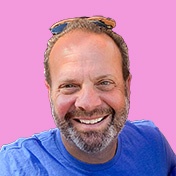 Mike Lieberman, CEO and Chief Revenue Scientist
Mike is the CEO and Chief Revenue Scientist at Square 2. He is passionate about helping people turn their ordinary businesses into businesses people talk about. For more than 25 years, Mike has been working hand-in-hand with CEOs and marketing and sales executives to help them create strategic revenue growth plans, compelling marketing strategies and remarkable sales processes that shorten the sales cycle and increase close rates.