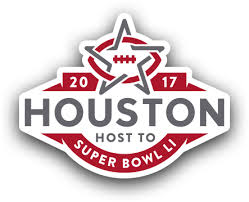 Many More Than The Actual Ads By The Companies Spending Over $5 Million For 30 Seconds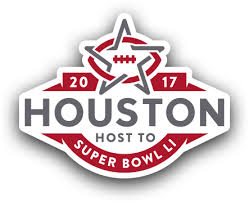 Let's get the stats out of the way first. According to Variety, "Fox is charging marketers anywhere between $5 million and $5.5 million for a 30-second ad during the Super Bowl this year. ... For comparison, the average price of a 30-second ad during Game 7 of this year's historic World Series was just over $500,000. The price for a similar spot during the 2016 Oscars cost about $2 million."
But wait, now we hear it's not enough to shell out $5 million for the 30-second spot. Ad execs are suggesting you have to advertise your advertisements. One marketing executive told The New York Times that it's common for advertisers to spend an additional 25% or more of the cost of their commercial slot just on promoting the ad in the lead-up to the Super Bowl. That means advertisers are tossing another $1 million into the fire to promote their Super Bowl ad. It's just craziness.
Here is another data point for your consideration. As a Fortune.com article reports, "advertisers must also contend with the potentially high production costs of putting together a commercial. ... The average production cost for a Super Bowl ad in recent years was reportedly north of $1 million." Cha-ching! Now we're up to $7 million to get the 30-second ad out. But wait, it gets better.
This year's ad blitz will come during an uncharacteristic 8% ratings drop for NFL games during the 2016 season. The Super Bowl is typically the most-watched television event of the year in the U.S. Last year, it drew an average audience of nearly 112 million viewers, just shy of the record 114.4 million people who watched the game in 2015. Will this year beat last year's viewership or continue to decline like it did last year?
Does Super Bowl Advertising Drive Sales?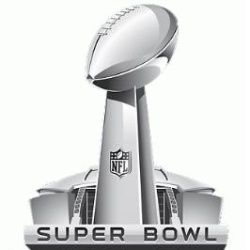 But do Super Bowl ads drive sales? According to a Bloomberg article, one ad research firm estimates that 80% of Super Bowl commercials "do not boost sales or purchase intent." A survey by marketing analytics agency Adlucent highlighted in a Forbes article shows that "87% of viewers who watch Super Bowl ads are doing so solely for entertainment or social purposes, and only 6% watch to discover new brands, products or services. Less than 1% watch to influence any kind of purchasing."
Whether you believe Super Bowl advertising drives sales or not, I know we could do an amazing job generating actual inbound marketing leads, sales-qualified leads, sales opportunities and new revenue for any of the advertisers spending upward of $7 million for a single 30-second advertisement. I'm not talking about branding or awareness. I get how important traditional advertising is for those elements of marketing. I'm talking about connecting this investment to real business results.
Ads That Generate Leads
The game is filled with ads that generate buzz, but not leads or sales. A cute dog chasing a bag of Doritos is not going to get me to buy more Doritos. However, a bag with breathalyzer technology is a different story. The same holds true for an ad that includes a landing page on your website where I can get a free trial, preview or advance notice of something I'm interested in.
Also, product placement is the new form of ads. For example, if Tom Brady is sporting a special jacket, run the ad that tells me where to go to get information about it, like a website or a landing page. Then, I visit the page and provide you with my contact information in exchange for a coupon, upgrade or access to a special feature. Now you have a list of people who have expressed interest in your product or service. You turned the outbound ad into an inbound lead generation machine.
Killer Website And Mobile Device Experiences
Since we have $7 million to spend on this campaign, let's create the ultimate in website and mobile experience. Remember, almost everyone during the game will be on their phones, searching, clicking, sharing, taking pictures, posting, etc. Let them stay on their phone, take a picture of the TV screen, launch the website and start their mobile experience.
Some of the advertisers at Sunday's game are already working to tightly integrate their advertising with social media marketing promotions. Some have pre-launched their ads on social media and YouTube to get early reaction, drive buzz and pick up extra viewers during the game. Others have cross-promotions that will start during the game and continue on social media after the game.
Offers That Educate
Every single advertiser at the game on Sunday could provide educational information to their potential customers. Here is just a short list of some advertisers and my recommendations for what they could offer as part of their ads.
Audi – Why All-Wheel Drive Cars Provide Safer Driving Experiences In All Types Of Weather
Ford – 10 Questions The Dealers Don't Want You To Ask Before You Buy Your Next Pickup Truck
WeatherTech – Why The Resale Value Of Your Car Is Going To Be 50% Higher When You Protect Your Car Floors
Budweiser – 6 Reasons Bud Drinkers Are More Macho Than Microbrew Drinkers
Avocados – The 10 Little-Known Health Benefits Of Mexican Avocados OR 6 Amazing Avocado Recipes Anyone Can Make In Just 10 Minutes
Pepsi – Which Pepsi Product Is Right For You? Take Our Personality Profile Challenge And Find Your Perfect Soft Drink
Snickers – The Secret Way We Get All Those Peanuts Into A Snickers Bar Is Finally Revealed
Febreze – 8 Ways To Remove Bad Odors From Your Home, Even When You Think It

'

s Impossible
Sprint – Paying Too Much For Phone Service? Here Are 5 Ways To Cut Your Costs In Half Right Now
GoDaddy – 12 Reasons You Need A Personal Website And The Shockingly Low Cost To Get Your Name In Lights On The Internet
You get the idea. These might not be perfect, but believe it or not, if you included these in the ads you'd drive hundreds of thousands of people to your site and you'd convert tens of thousands of these visitors into leads in a matter of minutes.
Nurturing The Leads
Just because a ton of people convert on your website doesn't mean they're all ready to buy from you today. This means you have to nurture them in a fun, entertaining and educational way. Resist the urge to sell, sell, sell. That's the fast track to unsubscribes and bad feelings from people who have just recently connected with you over educational content.
Instead, just keep the conversation going. Make sure your frequency is reasonable; you don't want to send three emails in a single day or even one email a day for 14 days. Plan your outreach and your nurturing so it coincides with your prospects' buyer cycle. Consumer products sell quickly, so set your nurturing to match. Car buyers might take longer to decide, so your nurturing can be longer too. Other products from the list of advertisers above, like WeatherTech, might take longer. While the purchase is not major, deciding to add these special floor mats to your vehicle might take more nurturing than you initially thought.
Connect Sales With Marketing To Close Business
Last, but certainly not least, make sure your sales is connected to your marketing. You're generating interest and you're generating leads, so don't blow it by putting those leads in the hands of your most aggressive salespeople. No matter what you do and no matter how hard you sell, people are not buying until they feel safe and their pains are acute. You can work to help them feel safe, but the acuteness of their pains is something you have no control over.
Your nurturing campaign can poke at pain, it can identify pain that they might not be aware of and it can certainly remind them of pain, but ultimately it's up to them as to how acute that pain is. If you nurture them properly, when they're ready for your product or service they should remember you, instead of starting their search from scratch.
If you can pull all this off, you end up with a "click-to-close" experience for everyone moved to action by your advertising. Now your ads are action-oriented instead of entertainment- or awareness-oriented. There is a mechanism to continue the conversation after the Super Bowl is over. You've used a vehicle to grab their contact information, turning them from an anonymous visitor into a lead that can be nurtured in a one-to-one way, as opposed to the one-to-many way mass media advertising delivers. We can track each of these interactions every step of the way, so now we're able to apply adjustments and upgrades to produce even better results.
This approach seems so much smarter than simply buying an ad, creating an ad, placing the ad and hoping people buy our products. Of course, you make the final decision. Which seems smarter to you?
Square 2 Marketing – Innovating Marketing And Sales To Match Today's Buyer Behavior!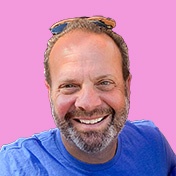 Mike Lieberman, CEO and Chief Revenue Scientist
Mike is the CEO and Chief Revenue Scientist at Square 2. He is passionate about helping people turn their ordinary businesses into businesses people talk about. For more than 25 years, Mike has been working hand-in-hand with CEOs and marketing and sales executives to help them create strategic revenue growth plans, compelling marketing strategies and remarkable sales processes that shorten the sales cycle and increase close rates.