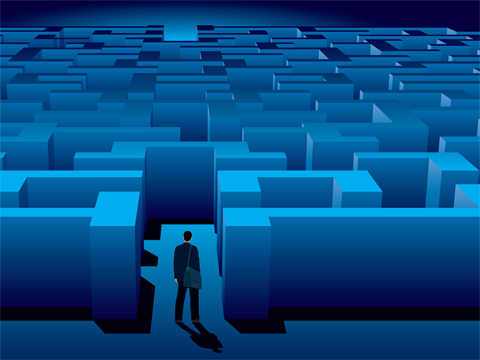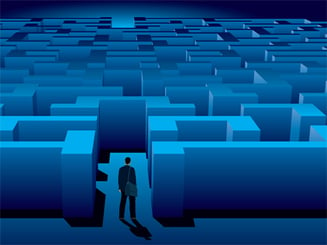 Forget the traditional sales funnel. It's gone. Today, people don't flow down a V-shaped pipe.
Instead, they work their way through a maze, creating their own personal buyer journey, which is impacted by any number of internal and external influences.
The goal of your inbound marketing and inbound sales efforts must evolve, too. Your sales people and the marketing you're creating must be strategic in order to help your prospects navigate through that maze.
You need to be there at the converging paths and help them make the right decision – left, right or straight.
If you're not sure how to do that, don't worry. You're not alone. Most of the world is also grappling with this change. While it appeared to have happened overnight, this change has been going on for a long time. It's only now that people are talking about it.
Here are some ways to ensure that your sales and marketing efforts deliver valuable guidance to your prospects so they end up picking you.
Understanding The Journey
One of the best ways to be there for your prospects is to know what they're going through. There are two avenues to gain this insight. The first is highly technical and requires a great deal of training. It's called asking questions. That's right. Just ask them.
You'll be surprised how quickly prospects are happy to share the details of their journey with you. Where did they do their research? What did they read? Whom have they already spoken to? What internal influencers are participating? What does their decision-making process include? The answers to these questions help you create a map of their individual buyer journey.
The other way to understand their journey is to help them create it. Once you've done this a few times, you'll know the shortcuts, fast tracks and course corrections required to skip some of the potholes and road blocks. Then, you can be proactive in recommending a buyer journey for your prospects.
Being There For Them At The Perfect Time
Typically, you won't know where a prospect is in his or her buyer journey. This is where marketing comes into play. Marketing needs to create enough compelling content that is easily found. Then, when prospects are at those important crossroads and looking for information, yours is presented.
Once you engage with your prospects and become their guide or advisor, you're able to proactively provide them with information during the sales process. If you do this well, you can essentially create a uniform back end of the maze for each prospect. As long as the process includes the prospect's ability to participate, co-create the solution and work collaboratively with you, you can systematize this part of it.
Using Data To Help Them Choose The Right Path
People get very comfortable when you share information with them that makes them smarter. If your goal is to help them feel safe (and it is, as people buy when they feel safe), data is an amazing way to help them draw their own conclusions, back up those decisions and feel comfortable moving forward.
Why Your Assistance Always Helps You Close
Part of feeling safe is an emotional connection to your company, your team and your sales person. Your prospects won't actually be safe until they know, like and trust you and your company. Once you start helping, guiding, assisting and advising prospects instead of trying to sell to them, you're well on your way to getting them ready to say "yes" to your company.
When you start thinking about the buyer journey and its varied paths, you quickly see a lot of opportunities to help your prospect choose the right one. The more you help, the more you're going to close.
Start Today Tip – It's going to be critical for you to understand the buyer journey. Start by mapping this out on a whiteboard or piece of paper. While most of your prospects' buyer journeys will be slightly different, there will also be a lot of consistency. Now, you can see where your guidance adds the most value and also how to insert your company's educational content early and often in this process. Start thinking out and planning for the questions you need to ask the prospect in order to better understand their specific buyer journey. Then, you'll be off and running, closing more deals, bigger ones and faster – all big improvements over what you've done traditionally.
Square 2 Marketing – Leading The Reality Marketing, Inbound Marketing And Inbound Sales Revolutions!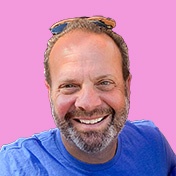 Mike Lieberman, CEO and Chief Revenue Scientist
Mike is the CEO and Chief Revenue Scientist at Square 2. He is passionate about helping people turn their ordinary businesses into businesses people talk about. For more than 25 years, Mike has been working hand-in-hand with CEOs and marketing and sales executives to help them create strategic revenue growth plans, compelling marketing strategies and remarkable sales processes that shorten the sales cycle and increase close rates.