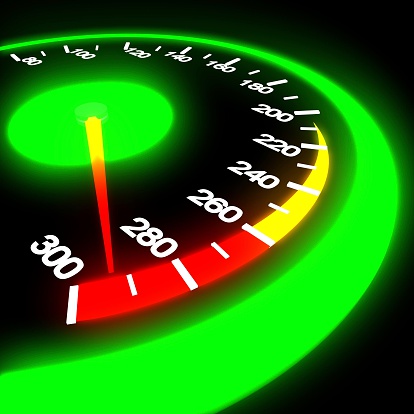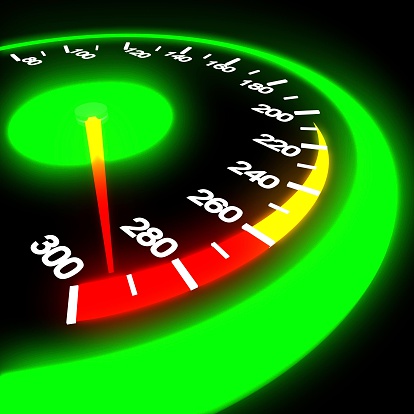 By now, most people have bought into the fact that social media is an important ingredient in the inbound marketing recipe.
We've also seen a shift in the understanding that progress from solid social marketing strategy takes months, not days. But, there's a question that still remains primarily unanswered: How do you use social to drive leads and revenue for your business?
The answer doesn't lie in the social program, but rather in the overall inbound program. Standalone social marketing has the ability to impact your business, but to what end? What numbers? What business goals? We could build a game app on Facebook tomorrow, generating 10,000 likes and driving an additional 1,000 friends, but how does that help the business? Branding and getting your name out there just doesn't cut it anymore.
Here's how to build a social media plan into your inbound program.
Think About Social As One Piece Of The Puzzle
Your social strategy can't exist in a vacuum. If you're outsourcing this to a firm and they're not aware of your other marketing initiatives, you're making a mistake. If your social sites look different from your website, you're also making a mistake. And if your content isn't finding its way out through your social networks, well, you get it – another mistake.
For social to drive leads, it has to be tightly connected to your website, your content marketing, your email marketing, your influencer marketing and your content publication plans. Once you get these all firing together, you're going to see an increase in the key social numbers, like audience, shares and inquiries – which are all precursors to leads for your business.
Use It To Drive Visitors
Your social properties should be a primary driver of visitors to your website. In addition to the numbers above, this key performance indicator is one you should be looking at monthly. Typically, you want to see social media represent about 10% to 15% of overall website traffic. If you're below that, there might be room for improvement.
Track this monthly. Actively work to drive up the visitors from social by publishing your content to your social sites more consistently, by starting provocative conversations on these sites more purposefully and by encouraging your current network to share your content with all of their connections, too. This simple request does wonders for driving new, qualified visitors to your site.
Engage With Influencers
We all know these people. They have large networks on social media: tons of followers, reams of connections, a huge amount of friends. Like it or not, these people are influencers. They have an audience, and if their audience includes your prospects, you need to include them in your social marketing plans.
Monitor Social Conversations
One of the best ways to get leads from social is to use some of the new tools for setting up keywords. Then, monitor social networks for conversations that match those keywords. Find someone tweeting about something you do? Jump in – the water's nice. Follow the person, connect with him or her on the challenge and offer information, guidance or advice. DO NOT TRY TO SELL.
Social Inbox, a tool that comes along with the HubSpot software, does an excellent job of monitoring social sites for conversations and alerting you or your sales team. If you proactively engage, following the advice above, you might just make a new friend, find a new sales opportunity and close business directly from social media.
Track Leads From Social Marketing
Today, the data gleaned from software used to track inbound programs gives you incredible insight into what's working and what's not. You can keep track of the amount you've published versus last month. You can track the clicks, the interactions and the visitors that your social effort has driven back to your website. Never before have you had more insight into the real-time performance of your social marketing efforts.
Now, you need to consider making the small changes, week over week or month over month, to optimize the performance of the social tactic.
You can do social media marketing without inbound marketing, but you can't do inbound marketing without social. Well, I guess you could do inbound without social, but you wouldn't see the kind of lift and leads you're expecting from any marketing tactic.
Your prospects are looking for validation and education, and they're getting both of these from social networks. People are conversing about business issues on LinkedIn and about personal issues on Facebook. People are dropping questions and bits of information on Twitter, hoping that someone will reply with answers or suggestions. These natural "conversations" are the seeds for sales opportunities. You need to be on social networks to be part of the conversation, and you need inbound to capture the leads and turn them into sales.
Start Today Tip – Perhaps the biggest, boldest move you could make today is to simply accept that social is an opportunity to drive leads for your company. It's not "some place where kids hang out." All the social networks have validated ways to contribute to your business if used properly. Your homework should be to engage with your internal team or your inbound marketing agency to make sure social is an integral part of the plan. Then, make the commitment to include it as part of YOUR day. Begin monitoring social networks, reach out to social connections, start conversations and drive business.
Square 2 Marketing – Leading The Reality Marketing And Inbound Marketing Revolutions!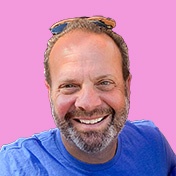 Mike Lieberman, CEO and Chief Revenue Scientist
Mike is the CEO and Chief Revenue Scientist at Square 2. He is passionate about helping people turn their ordinary businesses into businesses people talk about. For more than 25 years, Mike has been working hand-in-hand with CEOs and marketing and sales executives to help them create strategic revenue growth plans, compelling marketing strategies and remarkable sales processes that shorten the sales cycle and increase close rates.