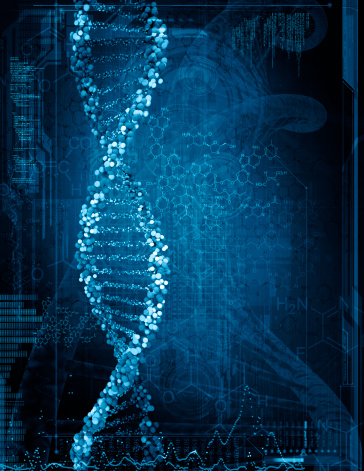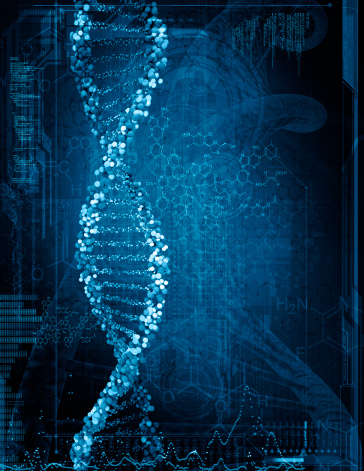 You all have a working knowledge of what DNA is, right? It's what forms the building blocks of life, what everything alive is made of.
When you're running an inbound marketing program, you have to think of search, as well as your keywords, keyword phrases and contextual questions, the same way. For your program to work, these need to be part of everything you're doing.
Hmmm ... that sounds kind of impossible, no? It has to be part of everything? Yes, it does. So, the question now is: How do you do this?
In the next couple of minutes, I'm going to illustrate why it's not hard or strange (when you know what you're doing) to consider search in all aspects of your inbound campaign. Hang on to your molecular hats. It's going to be a bumpy ride.
Inbound Marketing Strategy
Without a doubt, we find solid inbound marketing strategy and planning to be missing from almost 80% of the inbound efforts we see at our company. Instead of taking the time to create a plan, most businesses just start executing tactics. It might be a new website build or content creation. Yet, even a blog without strategy is like skiing on one ski. You might make it down the hill, but the odds are you're going to fall along the way.
Get your strategy and plan down on paper before you do anything. This includes understanding what keywords you want to be found for, what keywords your target personas are already using to search, what keyword phrases are related to those keywords and – last but far from least – what context these searches are being executed in. In other words, what questions are people trying to answer? Once you have this, you can move onto the tactics.
Content Mapping
Speaking of tactics, content is at the top of the list. What content? The answer to this question lies in the context of the keyword effort we discussed above. We've written at least 10 articles on how to understand context and map it to your sales funnel and your prospects' journey. But, this isn't easy. It takes practice and, above all, a methodology. Looking to hire an inbound marketing agency? Ask about their methodology behind content creation. If they don't have one, can't be specific about how it works or seem like they're making it up on the spot, run away.
On-Site AND Off-Site Search
Today, getting found has something to do with your website and something to do with what content and links are out there driving people back to your site. My general feeling is that the website piece – the on-site stuff – is pretty basic. Almost every decent website shop knows about tags, descriptions, page names, site maps, Google submission, etc. Most know how to integrate keywords into your copy so that the page ranks. Remember, websites don't rank; web pages do. What many don't know is that the amount of time your visitors stay on your site has a lot to do with how those pages rank.
That experience is tied to your understanding of your own prospects. Since not many agencies are going to know what you know, you have to make sure you're communicating with them and that they're asking about your prospects in a deep and meaningful way. Again, personas are just scratching the surface. I'm talking about getting to know their pains, their challenges, how you solve those pains, how you do it differently than your competitors – all good stuff like that.
The off-site stuff is a little more complicated and also requires a methodology. How you connect with influencers – the right influencers – to get people to link back to your content is a huge part of off-site search engine optimization. If you can't generate any links to your site through value-added outreach and content creation, your ranking for important keywords is going to struggle.
Tracking And Metrics
One of the major benefits of inbound is that it's based on numbers and scientifically backed. Right away, you see what's working, what's meandering and what's not getting traction at all. Then, you have to make some decisions about what to do. This is where experience and experimentation come in. They enable you to draw from past clients and proof of what works.
Get in the habit of looking at the numbers regularly, making proactive decisions based on them, tracking the results of your modifications and continuing to adjust over time. The outcome is almost always improvement. It might not be within days or weeks, but month-over-month improvement is the secret to website visitor growth and an increase in leads.
When you think about inbound and search in the ways we've been discussing here, you see how they fall into line. The challenge most people have is that they don't think about inbound like a system or methodology – because they have legacy thinking. You need to leave that behind. Inbound works when you keep feeding the machine day in and day out, week by week, month over month. Miss a meal, and you lose traction, numbers decline and people get frustrated. Don't do this.
Start Today Tip – It's likely that you've been thinking about this the wrong way. We've found that it's easier to stop and then restart the right way than to turn the ship slowly. This means halting your campaigns, strategizing, reworking your plan and then picking up the execution again – with search in mind and as the DNA of your new plan and revised set of tactics.
Square 2 Marketing – Leading The Reality Marketing And Inbound Marketing Revolutions!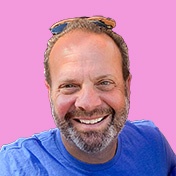 Mike Lieberman, CEO and Chief Revenue Scientist
Mike is the CEO and Chief Revenue Scientist at Square 2. He is passionate about helping people turn their ordinary businesses into businesses people talk about. For more than 25 years, Mike has been working hand-in-hand with CEOs and marketing and sales executives to help them create strategic revenue growth plans, compelling marketing strategies and remarkable sales processes that shorten the sales cycle and increase close rates.