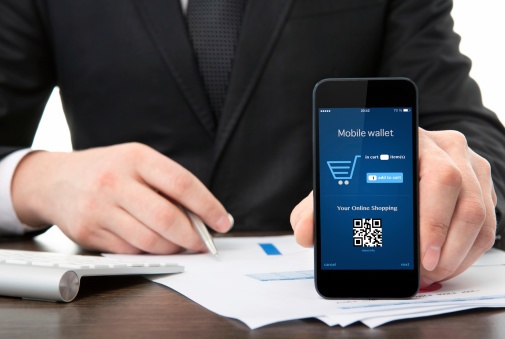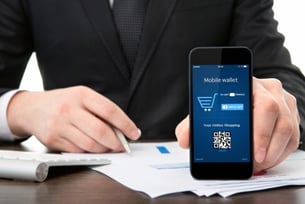 Inbound marketing takes a prospect-centric approach – so much so that the first step is getting in a position to be found when someone searches for terms related to your business, products or services.
"Getting found" means something different than it did even a few years ago. Today, it might be from a mobile device. While the data is all over the place, experts think that as many as 30% of searches are done via mobile. Here's a Search Engine Land article with comScore research on mobile search versus desktop search.
This means that we need to think differently about our visitors. Those using a desktop need one kind of experience, and those using a mobile device need an entirely different one. This difference must influence your mobile website design strategy.
Here are some of the major considerations for putting together your mobile website experience.
Consider How People Use Their Mobile Devices
When it comes to people and their phones, you're looking at a study in human behavior. Some people never put them down. Others are constantly checking them. Still others use them only sporadically. As a society, though, we now rely on our smartphones for almost everything and anything, and this is unlikely to change.
Today, most people go to their phones when they want to know something or when they want to start their research experience. Hear about a great business from a friend? You're more likely to pick up your phone, search for that business online or visit the site directly based on the referral. It's this buyer journey that we care about.
These days, people use their phones for immediate gratification, which is why most visitors to your site via a mobile device are 50% more likely to be bottom-of-the-funnel leads. They need to be treated as such, with a more bottom-of-the-funnel experience delivered via mobile.
Mobile Visitors Are More Likely To Be At The Bottom Of The Funnel
One of the best ways to help these people get what they want quickly is to focus on the phone number. Since most of these people want action – and they want it fast – it's important to prominently display your phone number on your mobile site. Make it "click to call" functionality, and enable prospects to get in touch with someone quickly.
At last month's Conversion Conference, Joel Harvey, Managing Partner at Conversion Sciences, said that visitors hitting your site via mobile are twice as likely to convert to a call than those who visit via desktop. Making your phone number more prominent on the mobile version of your site can increase calls significantly.
Make sure that you consider what offers you're showing mobile visitors, too. You should have a nice inventory of top-, middle- and bottom-of-the-funnel offers, but consider a heavy dose of bottom-of-the-funnel offers for your mobile site and hold onto those top-of-the-funnel offers for people visiting via desktop. This will increase your sitewide conversion rate and provide a better, more appropriate experience for visitors on both platforms.
Call Tracking Should Be Mandatory
Since we know that more people using mobile devices and smartphones are interested in calling you, let's make the tracking analytics match. By adding call tracking software to your site, you're going to see exactly who's calling, from where and when, and you'll actually get to hear those calls. No more guessing about who said what to whom. Now, hear firsthand how your people are treating your prized leads, what stories they're telling and exactly what your prospects are looking for from you.
Call tacking software today is easy to integrate with almost any back-end CRM or marketing automation system, and the cost is incredibly reasonable (typically under $100 a month). The value this information provides is easily worth ten times that amount. By having call-in data coupled with your online data, you get a full picture of where your business is coming from and how your prospects want to connect with your company.
Maintain The Tracking And Testing Methodology
We've written a lot about the importance of testing and experimenting. When you're working to optimize a visitor's experience with your business via mobile, this is even more important. Taking the extensive menu that exists on your website and making it work on mobile requires you to make some assumptions about your mobile visitor's desires – and you might get this wrong. If you're not testing and watching the data, you may never know to make the key adjustment that doubles the amount of inbound phone calls from your mobile site.
You can't set your site up once and then "let it run." You have to be regularly adjusting both mobile and desktop versions of your site. You should be looking at this monthly. This is the only way to optimize your inbound marketing program and impact your conversion optimization efforts. If you're working your own inbound program, make sure you're creating a set of site adjustments every 30 days and tracking the results after rollout.
If you're working with an inbound marketing agency partner, they should be telling you about their ability to optimize your website and your inbound program on a monthly basis. Agencies that want to just build your site and be done should probably not be on the short list.
Keep your prospect's experience front and center in all the inbound marketing you're planning on rolling out this year. Pay special attention to mobile users, as they'll have an increasing impact on how you turn visitors into leads and revenue.
Start Today Tip – You should be able to quickly see from your site analytics what percentage of visitors to your site are from mobile versus desktop. This is a good number to keep an eye on – not daily or weekly, but monthly should be fine. The higher the number, the more attention you need to give it and the more money you need to invest in delivering a mobile experience. Your mobile site is not the same as your desktop site. Make sure that your mobile site delivers exactly what your prospects want: contact info, call-in numbers and bottom-of-the-funnel offers.
Square 2 Marketing – Leading The Reality Marketing, Inbound Marketing And Inbound Sales Revolutions!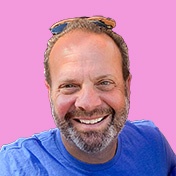 Mike Lieberman, CEO and Chief Revenue Scientist
Mike is the CEO and Chief Revenue Scientist at Square 2. He is passionate about helping people turn their ordinary businesses into businesses people talk about. For more than 25 years, Mike has been working hand-in-hand with CEOs and marketing and sales executives to help them create strategic revenue growth plans, compelling marketing strategies and remarkable sales processes that shorten the sales cycle and increase close rates.