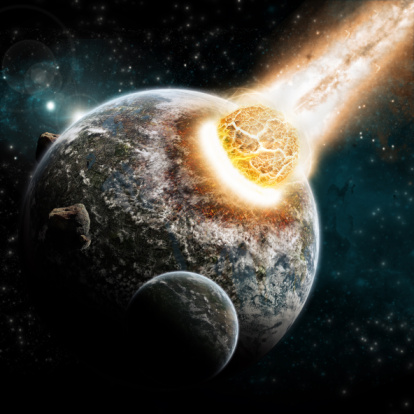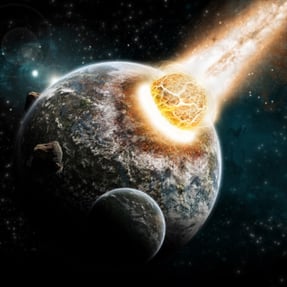 Yesterday, Google announced a highly anticipated algorithm, which rewards sites that are mobile-friendly.
In its simplest terms: If you use Google on a mobile device, you won't see any websites that aren't optimized for the small screen.
Don't discount this new adjustment to the way Google delivers search engine optimization results. Today, almost 50% of searches are done on smartphones or tablets.
First, here's what you need to know about the website SEO changes.
This Impacts Search On Devices ONLY
Google's search engine marketing results on desktops and tablets will be unaffected by the new algorithm. But, it's still a big impact.
You Had Time, And The Outcomes Are Obvious
Usually, Google doesn't pre-announce algorithm tweaks. But, Mobilegeddon could have such a dramatic impact on mobile search results that Google opted to give businesses time to get ready. In February, the search company released a "mobile-friendly" test, which allows websites to see whether their sites are ready for the algorithm tweak. Mobile websites with unplayable videos, slow mobile pages and blocked image files will get knocked down a peg.
You Might Not Notice The Changes Today
Unlike with previous algorithm tweaks, websites can upgrade their mobile-friendliness at any time to appear higher in Google's search results. Google also said that the algorithm tweaks will be rolled out over the course of a few weeks, so the changes might not be noticeable immediately anyway.
There's More To It Than Mobile
Some sites that are NOT mobile-friendly might still get good search placement. Google's algorithm judges sites based on numerous criteria, of which mobile-friendliness is just one. The company's aim is to provide the most relevant results, even if that includes a site that isn't optimized for mobile.
If you're worried about the changes, here are some ways to make sure your site still gets ranked highly.
Get Your Site Responsive ASAP
If your website design isn't mobile-friendly, or (as we like to say) responsive, you need to get your site in shape as quickly as possible. Unfortunately, reworking your website so that it works on all different types of smartphones and tablets isn't an easy fix.
So that you understand the process: The site has to be redesigned to recognize the visitor's device and then present a template that fits the device. This means that your site needs to be designed multiple times for multiple devices. The good news is that most website design and inbound marketing agencies have been building sites that are responsive for the past few years and know how to do this multi-device template design.
If you have a large site, though, it may still take longer than you'd like to get in shape for the new algorithm. Get started today. The sooner you start, the sooner your site will be ready.
Track Your Rankings Today
As we mentioned above, there are a number of factors that go into how you rank on search engines. Now would be a good time to see how you rank for your major keywords, keyword phrases or questions. Pick 10 or 15 of the top phrases and see how you rank today. Don't just do a search on Google. Instead, look at analytical tools. Google Analytics, HubSpot and wheredoirank.net are all good ones to see where you rank for a specific keyword or keyword phrase.
Track Your Rankings Next Month
Rankings are a moving target. Just because you're on the first page today doesn't mean you'll be on the first page tomorrow or next month. You could be doing the same thing this month that you'll do next month, yet your rank may be lower, and by a lot. All it takes is a competitor that out-flanks you, and the next thing you know, down you go. It's not that you did anything wrong or even different, but someone else did something new.
Change The Way You Think About Your Website
Perhaps the biggest takeaway you need to consider is that the way you think about your website should be different today than it was last year. More than likely, the last time you redid your website was a couple of years ago. You're probably used to going through a new website design every few years. Today, you need to be working on your website EVERY MONTH. Yes, every month.
Each month, you need to be testing your site, adjusting your site, optimizing your site and optimizing the conversions on your site. Without this ongoing conversion optimization and inbound marketing optimization, your marketing is likely to underperform.
Switching to a more agile approach to your website (in which you do something all the time instead of just every few years) will help you make sure you don't miss any future changes to the Google algorithm, and it'll help you prepare for other yet-undiscovered "geddons" coming down the path.
Start Today Tip – If your site isn't ready for the changes, you need to get going. You can get your site mobile-friendly in a couple of weeks to a couple of months, depending on the size of your current site. Since you're going to be looking more objectively at your site, consider adding all the inbound marketing features you need to turn your site into a lead-generating machine. Offers, a blog, a thoughtful and planned user experience on each page and, of course, responsive design are all elements that you need to be considering.
Square 2 Marketing – Leading The Reality Marketing, Inbound Marketing And Inbound Sales Revolutions!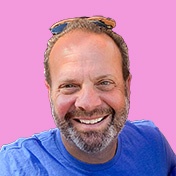 Mike Lieberman, CEO and Chief Revenue Scientist
Mike is the CEO and Chief Revenue Scientist at Square 2. He is passionate about helping people turn their ordinary businesses into businesses people talk about. For more than 25 years, Mike has been working hand-in-hand with CEOs and marketing and sales executives to help them create strategic revenue growth plans, compelling marketing strategies and remarkable sales processes that shorten the sales cycle and increase close rates.