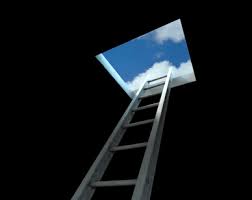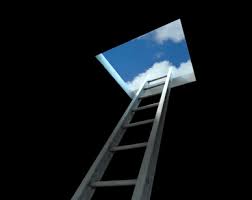 I really like it when readers email me with commentary that gets me thinking.
That happened yesterday, when I received an email letting me know that there are, in fact, trade shows with growing attendance, that it's important to plan for trade shows and that there are still a lot of people wasting money at trade shows.
So, it seems like a good idea to talk about how inbound marketing actually changes the way you think about your participation in an outbound marketing tactic like the trade show.
Instead of showing up and throwing up, what if you could make your investment in the show produce a super-high return, driving sales for three or four months after the show is over?
Without further ado, here's an inbound perspective on trade show strategy.
Advanced Planning
As we've mentioned many times before, strategy before tactics always delivers much better results. The same holds true here. You have to start planning your participation months in advance of the show dates. Specifically, make sure you know how many leads you need to generate in order to deliver a very high return on the investment in the show. This means you need to know other numbers, like close rates, average revenue per new customer and lead-to-sales-opportunity conversion rates. It might take some time to get these numbers, so you want to start early.
Once you know how many leads you'll need to generate from the show in order to hit your revenue numbers, you can start planning for the "how." First, does the show have enough attendees to get you your lead numbers? If not, you might want to consider getting out of the show or reducing the expenses associated with it. After all, not everyone is going to stop by your booth. Not everyone is going to be interested in what you do. You have to know your inbound marketing analytics before you get too far into the planning stage.
Let's assume that the numbers all work out. Next, you need to work on how you're going to get as many qualified prospects to the booth as possible. Then, you have to work out how to turn those qualified prospects who stop by into leads for your sales team. You do this by mapping out the attendee's entire experience with your company. What do they hear about before the show? What do they hear about during the show? What do you do to follow up after the show? Each of these questions must be answered in a way that ensures you overachieve on the numbers.
Here's an example.
The show has 10,000 attendees. If you do what you did last year, you know you're going to see 1,000 people at the booth, and of those 1,000 people, about 10% (or 100) will be qualified leads. Of those 100, about 20% (or 20) will be sales opportunities worth following up on after the show. Your company close rate on leads is 20%, so of the 20 sales opportunities, you should expect four new clients worth $10,000 per client. In the end, you spent $15,000 to attend the show, and you generated $40,000 in new revenue. Not great, but not horrible either.
But, what if you planned and executed an inbound marketing strategy at the show and your numbers looked more like this? The show has 10,000 attendees. You have a compelling message and story that you deliver to each attendee prior to them getting to the show. 2,000 people stop by the booth, and of those 2,000 people, 15% (or 300) are qualified leads. Of those 300, the same 20% (or 60) are sales opportunities worth following up on after the show. Since your company close rate on leads is still 20%, the 60 sales opportunities would result in 12 new clients worth $10,000 per client. So, you spent $15,000 to attend the show and you generated $120,000 in new revenue. Now, those are numbers we can all get behind.
Here are some more details on what you need to do to realize quantitative improvements like the ones outlined above.
Pre-Show Marketing
You need a compelling story and emotional message that shows you understand the attendees' "pain" and that you have a remarkable solution to satisfy that pain. You need to give attendees a way to get to know you and your company in advance of the show. Offer them an opportunity to download a piece of educational content, something that is unique and exclusive for people attending this particular show. Provide them with a follow-up if they stop by the booth at the show, a chance to get something of value. I'm not talking about a hat, pen, stress ball or USB drive, but something that helps them be smarter.
One advantage of getting them to sign up or download something from you is that you get their email address. Originally, you probably had to rely on the trade show company to send your emails out for you. Now, you have their contact info in your contact database and you can communicate with them as many times as you want prior to, during and even after the show. This is a major upgrade.
In-Show Marketing
So, you got them to the booth. Now what? First, if you want to graduate from the standard set of SWAG offerings, consider providing visitors with more exclusive or unique content. Perhaps it's a more personal interaction with your company at the show. Maybe it's a review, a diagnostic, a consult or a personal assessment of their situation, company or documents. These quickly uncover the really serious prospects and remove the people going from booth to booth to collect toys for their kids. While you might get less leads, your leads will be much more qualified.
There are going to be people at the show whom you didn't get to market to ahead of time. You still need a fun theme and a reason for them to stop by. Don't be confused by my earlier comments: All of this inbound marketing can still exist inside a fun and exciting show theme. For instance, we once rented a clear safe with $10,000 inside, and attendees had a chance to earn the right to guess the combination. They earned the right by sitting down with a client's consultants for 10 minutes to discuss their business, their situation and their challenges. Only serious prospects spent the time, and only serious prospects had the chance to win $10,000.
Post-Show Marketing
How many trade shows have you personally been to and then never followed up with a single lead? It's not that you did this maliciously or that you're a bad person, but upon returning to the office, you got busy doing all the stuff you normally do and never really had the chance to contact any of the leads from the show. It happens every day.
Solid post-show marketing can be 100% automated, with follow-up that's triggered on the day after the show. Everyone gets contacted and receives additional educational content offers. Then, those who want to continue the conversation contact you. It's easy, it's trackable and it ensures 100% follow-up with every lead, every time.
Once you change your perspective on trade shows, you should see a dramatic increase in the ROI for the shows you are doing. Don't forget to take a very selective view of any show you're considering. If it won't produce the high return we illustrated in this article, consider passing on it. The days of going to shows because "people might think you're out of business if you don't show up" are long over. I'm telling you right now, if you skip a bad show, people won't think you're out of business. They're going to think you're a lot smarter for skipping it than they were.
Start Today Tip – You need to start applying metrics, analytics and numbers to every single marketing tactic in your portfolio. Today, marketing is a science. If you can't show positive performance or an improvement in performance, you need to consider scrapping that tactic and replacing it with something that does provide a high return on marketing investment. Take this trade show approach and run your own numbers. Don't be afraid to back out of a show or conference if the return looks anemic.
Square 2 Marketing – Leading The Reality Marketing, Inbound Marketing And Inbound Sales Revolutions!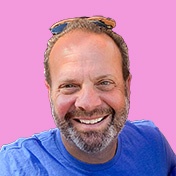 Mike Lieberman, CEO and Chief Revenue Scientist
Mike is the CEO and Chief Revenue Scientist at Square 2. He is passionate about helping people turn their ordinary businesses into businesses people talk about. For more than 25 years, Mike has been working hand-in-hand with CEOs and marketing and sales executives to help them create strategic revenue growth plans, compelling marketing strategies and remarkable sales processes that shorten the sales cycle and increase close rates.