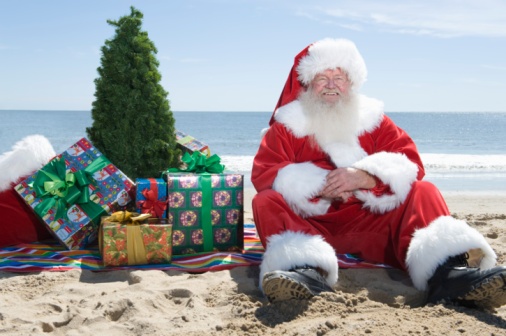 The Inbound Marketing Planning In September And October Will Drive Leads In January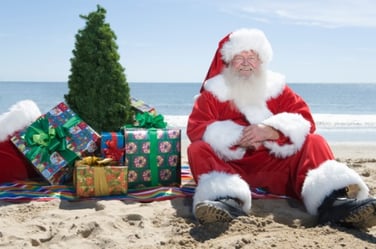 We're into September, and typically at this time of year CEOs and VPs of marketing start thinking about how to finish the year strong. Eventually, they get around to realizing that more leads would put them in a better position to drive revenue and finish the year at or above goals and targets.
The challenge behind that narrow window is that it's going to take time to plan an inbound marketing program, build the assets required to drive leads and then optimize that plan based on actual program performance data. While it's possible to do inbound marketing planning that generates leads in October, it's more likely that the work you do now is going to set you up for a fantastic 2017.
Here are a handful of recommendations on how to impact lead generation in the short term while setting your company up to hit the ground running in 2017.
Short Term — Inbound Marketing And Pay-Per-Click Make A Powerful Combo For Short-Term Lead Gen
If you have the budget, AdWords and social media pay-per-click can produce nice short-term gains for both website visitor and lead goals. However, it's just as easy to waste this budget as it is to turn it into a lead generation bonanza.
If your website experience or content marketing is misaligned or only partially thought through, you're going to struggle with pay-per-click (PPC), no matter what your budget. These ads simply get people to your website. The rest is up to you. Poor messaging, confusing stories, lack of content or the wrong content will lead to disappointing results. Remember, with inbound, everything is connected.
Before you start throwing money at PPC, make sure you have a solid website that tells your prospects what you do in just 10 seconds. Make sure you use landing pages for your ads and not home pages. Make sure you promote content and not discounts. Make sure your ads promote top- and middle-of-the-funnel offers, not just bottom-of-the-funnel offers, and make sure you're targeting the right set of keywords.
Long Term — Messaging Can Be Tested On The PPC Platform To Improve Results In January
The work you do on the short term pay-per-click side, if done properly, can have a major impact on your inbound plans going into 2017. You can test different messaging concepts with AdWords. You can test different content offers with social pay-per-click. You can test different target personas, ad copy concepts, different types of landing pages and different collections of keywords.
If you kick off your pay-per-click effort with a testing phase first, you'll get to better, more optimized results quicker and you'll be in a position to more accurately predict results from pay-per-click as you put together your 2017 plan and budget. It's a more scientific approach to marketing, but one that produces better results every time.
Short Term — Use Heat Mapping Software On Your Current Website To Increase Conversions
Heat mapping software tools aren't new, but they do provide interesting insights into what your prospects are doing on your site, especially with today's long format, mobile responsive, scroll and storytelling websites. If your prospects aren't making it to the bottom of the page, I don't care how many great offers you have at the bottom — no one is converting.
After just a few days of data collection you'll see trends in clicks and scroll. These are trends that should help you optimize conversions in the very short term. Taking out panels that are not getting any clicks and moving offers up the page to better connect with visitors' questions are both changes you can make today that will impact lead generation tomorrow.
Long Term — Take Visitor Flow Data To Adjust Messaging On The Site To Improve Lead Gen
These changes are also going to set you up for a much better 2017. When you dig into the visitor data, you quickly see website pages that get little or no visitors and pages that rarely convert visitors into leads. These are indicators that your site structure and site strategy might have a flaw. Every page on your site needs to have a mission.
Some pages are designed for top-of-the-funnel awareness stages of the buyer journey. These pages need to answer awareness questions, provide awareness offers and tell awareness stories. These pages need to have messaging that disrupts the visitor's status quo and gets them interested in learning more. This is a very specific goal for very specific pages.
Other pages need to be designed for middle-of-the-funnel consideration stages of the buyer's journey, and these pages need to answer consideration questions, provide consideration offers and tell consideration stories. Consideration pages need to help your prospects understand the differences between you and all your competitors, and they need to do it in seconds. You can see how these pages differ in their goals compared to the awareness pages we mentioned first.
Finally, you need pages for bottom-of-the-funnel decision-making stages of the buyer's journey, and these pages need to answer decision-making questions, provide decision-making offers and tell decision-making stories. These pages need to help your prospects feel like you're going to be the best and safest option for them. Specifically, you need offers on these pages that go far beyond "take a demo," "try out our software" or "speak with a sales rep." This is one of the secrets to generating solid, sales-ready leads from inbound marketing. The offers are the key.
Short Term – Add A New Offer To Your Website That Answers A Specific Question Your Buyers Are Asking
Everyone has questions when it comes to thinking about buying what you're selling. One of the secrets to inbound marketing (although this is really basic content marketing) is to answer their questions with your content. First you have to know the questions, then you have to create the content that answers those questions. But in almost every scenario, clients that come to us needing more leads have a gaping hole in their ability to answer these questions with content on their website. Filling this hole quickly produces a nice lift in leads.
Long Term – Map All Your Offers To Website Pages To Produce A Richer, More Conversion-Oriented Experience For Your Prospects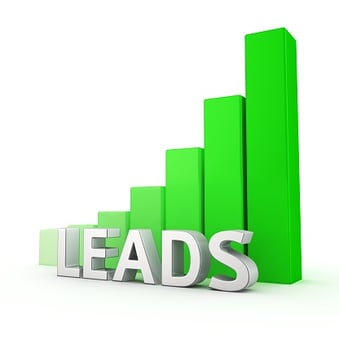 The short-term lift immediately above is going to be limited. Once everyone sees your new offer, you'll only be leveraging it with new people who are coming to your site for the first time. To connect with returning prospects who have not yet found what they're looking for, you need a sustained and consistent content experience for your company.
This is where you need to think like Walt Disney. Understand that every visitor is making a judgment on your company's ability to help them from their very first website visit. You want to grab their hand and walk them through the site (virtually, of course) by providing them info, helping them feel safe and making them say, "Wow, this company seems amazing; we have to talk to them about helping us." I hope you understand your objective here.
If you know anything about inbound marketing, you know that typically it takes time to gain traction and it takes time to see the impact tactics actually have on bottom-of-the-funnel results. However, as you get more experience under you belt, you should have a collection of tactics that you use to get results now.
It's very important that those short-term, results-now tactics are part of a bigger inbound marketing strategy. They should feather in perfectly and not be isolated and disconnected from the rest of your program. If you take this approach to inbound, the work you do now on short-term tactics will also impact your program's long-term ability to produce sustained and repeatable results.
Square 2 Marketing – Inbound Results Start With ME!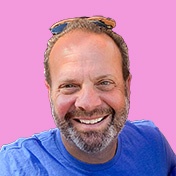 Mike Lieberman, CEO and Chief Revenue Scientist
Mike is the CEO and Chief Revenue Scientist at Square 2. He is passionate about helping people turn their ordinary businesses into businesses people talk about. For more than 25 years, Mike has been working hand-in-hand with CEOs and marketing and sales executives to help them create strategic revenue growth plans, compelling marketing strategies and remarkable sales processes that shorten the sales cycle and increase close rates.