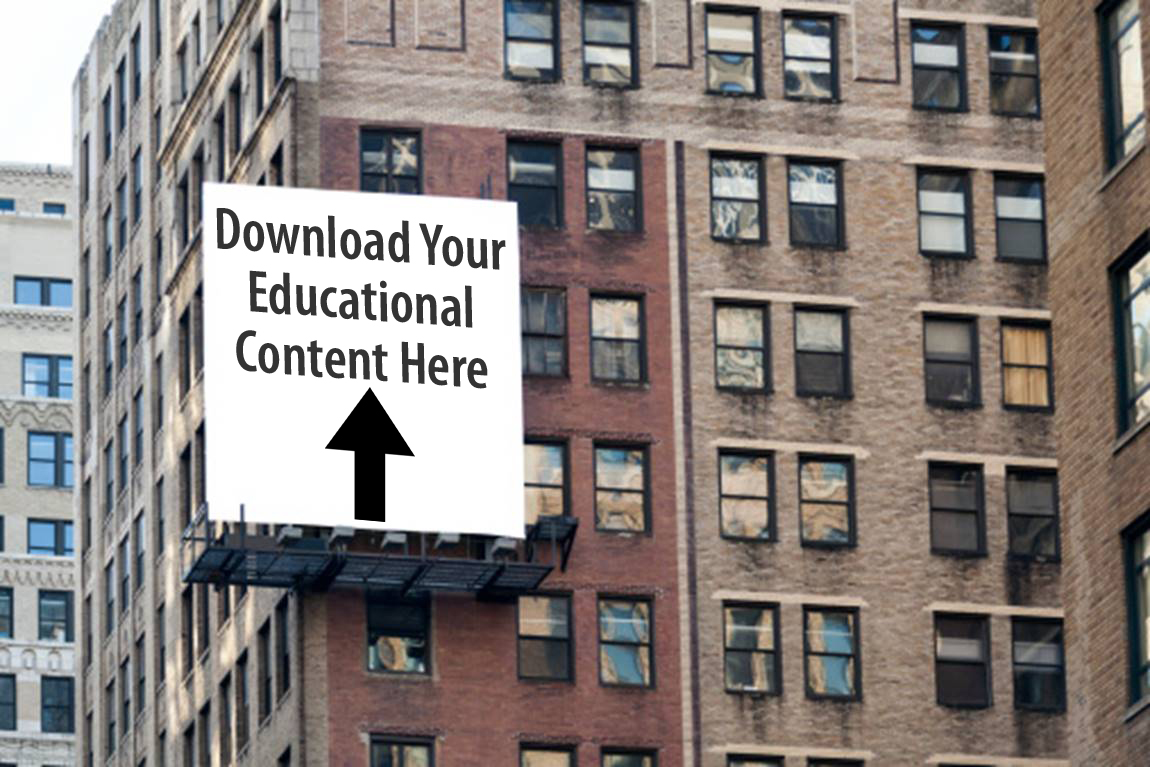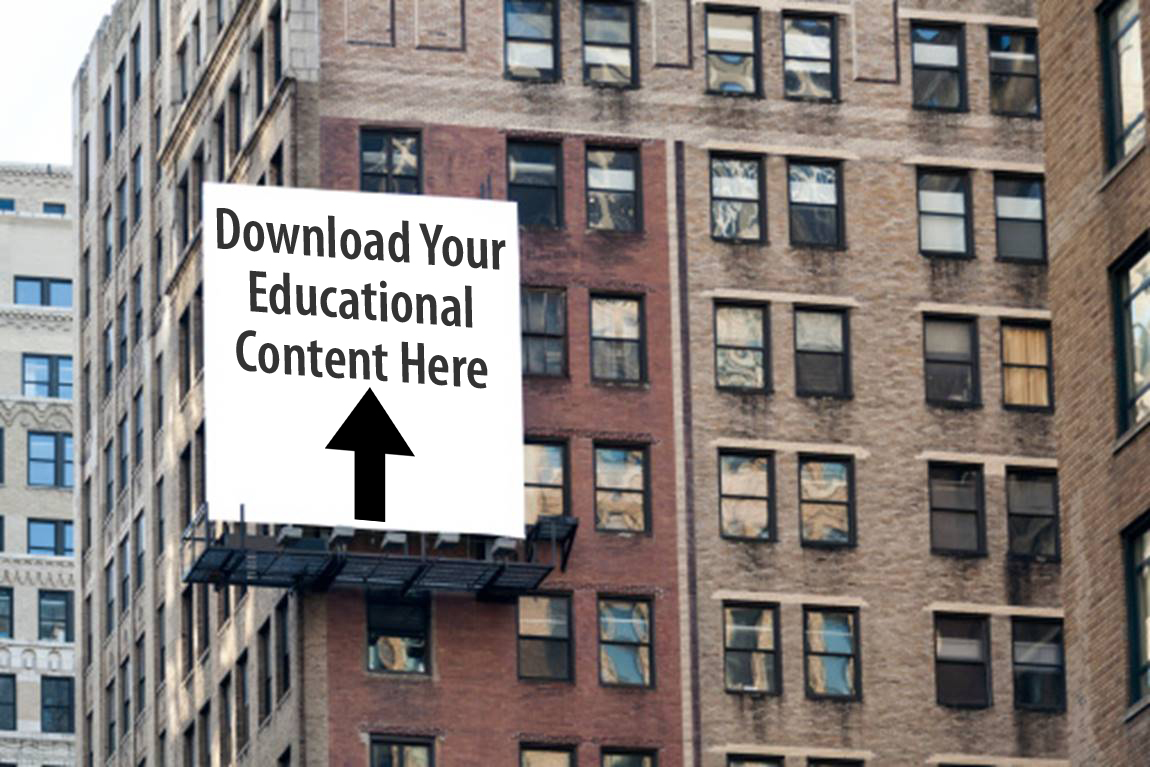 Instead of inbound marketing people bashing traditional outbound advertising, and traditional ad people bashing inbound marketing, let's work together to do something innovative and productive for our clients.

For the past few years, we've helped clients who run traditional advertising to rethink their creative and copy strategy, integrating inbound approaches with their traditional media campaigns.

The results are dramatic. Now, ads do more than just "get your name out there," actually driving website traffic and lead generation.

First, just to be clear, I still think advertising is interruptive. I don't think there is any question that ads, by definition, are designed to interrupt. TV ads are designed to get your attention, to keep you from flipping. Magazine ads are designed to get you to stop paging and read. We're all numb to this today. But if you insist on doing advertising, there is an inbound approach that marries the best of inbound marketing with the best of advertising.

Let me explain how we do this. Regardless of the ad creative, there are some elements that need to be added to the ad.

Top-Of-Funnel Or No-Risk Offer

Your ad can be as creative as possible, but it's not complete until you're offering your audience something of value, something more than "call us." This educational content has to help, not sell. In essence, you are advertising the availability of this educational material. Make sure the offer solves a pain for your prospects, that it delivers value on its own and that it answers the questions your prospects are asking during the sales process.

Graphic Call To Action

It's not enough to create a compelling piece of educational content. You have to make it visually appealing. You have to create an image of the content. That image should illustrate to your audience that this piece has value, it's long, it's well designed and it's informative. Since you are also going to use it on the Web, you need this image to be a clickable button, too. Make sure your copy for this call to action is "action oriented." Download Today! Start Learning Now!

Dedicated Landing Page

Since your ad is unlikely to be interactive, you're going to need a landing page URL to place on it. This dedicated landing page has to have some important elements. First, it needs the same graphic image from the ad, as consistency of images makes people feel comfortable – and when they're comfortable, they convert more frequently. Lead with a headline that delivers the value of the educational content, and follow it up with bulleted copy that quickly outlines what the prospect is going to learn from the piece.

You need a submission form, but keep it short. The more information you request, the less leads you're going to generate from the ad. If you're not planning on using it to segment the list, don't include it in the form. Remember to use keywords in the landing page headline and in the first sentence of the first paragraph of copy. Typically, the more landing pages you have, the more leads your inbound marketing program generates, assuming you're setting them up correctly.

Lead Nurturing

Just because prospects download one of your educational pieces doesn't mean they are ready to buy today. That's where lead nurturing comes in. Now, you want to keep talking to them, offering them more educational content every couple of days to stay in touch with them. There must be something causing them to work through their own buying process, and since you don't know what's going on, nurturing your hot prospects helps keep your company top of mind for them.

Make your final lead nurturing outreach an offer to connect. This way, if they are further down in the decision-making part of the sales process, they know your team is ready to help them.

Tracking And Optimization

Traditional advertising is paid for based on impressions. It's time to change that model. Today's inbound advertising must be performance based. If the ad works, generating visitors and leads for your business, you should be happy to pay for the results. But if it doesn't, what value did you actually receive? I'd argue: not much.

Once you set your ad campaign up like the one we described above – with dedicated URLs, tracking codes and landing pages – you know exactly how well it's working, from the time it's live to the time it comes out of the rotation. If you are getting new visitors to the page, then you know the creative, messaging and offers hit the mark. If no one is turning into leads, then you might have an issue with your landing page. Once you know this about your ads, you're able to make adjustments in real time to improve performance, even while the ad is running.

If you're not getting any visitors to the page, you have an issue with your messaging or creative. Make a change before the next rotation in order to improve that element of the campaign. You might have to improve your offer in the ad to get more people interested in downloading it from the dedicated landing page. Regardless of what you do, this approach enables you to track the performance of traditional advertising like you never could before. Take advantage of this ability to optimize both performance and spend.

Start Today Tip – Start talking to the media properties about this type of advertising. Some magazines and online properties are already providing solutions based on performance instead of the traditional impression-based programs. Ask your media partner if they would be open to an arrangement like this. If they're not, consider moving your spend to another, more progressive property. So you know, you probably want to be paying something for new visitors – call that X – and around 10X for any leads generated. This pay-for-performance advertising program is where we think media buys are going in the future. The sooner you get with this type of program, the sooner you'll be able to optimize your media spend around actual results instead of projected impressions.
Square 2 Marketing – Leading The Reality Marketing And Inbound Marketing Revolution!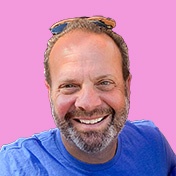 Mike Lieberman, CEO and Chief Revenue Scientist
Mike is the CEO and Chief Revenue Scientist at Square 2. He is passionate about helping people turn their ordinary businesses into businesses people talk about. For more than 25 years, Mike has been working hand-in-hand with CEOs and marketing and sales executives to help them create strategic revenue growth plans, compelling marketing strategies and remarkable sales processes that shorten the sales cycle and increase close rates.