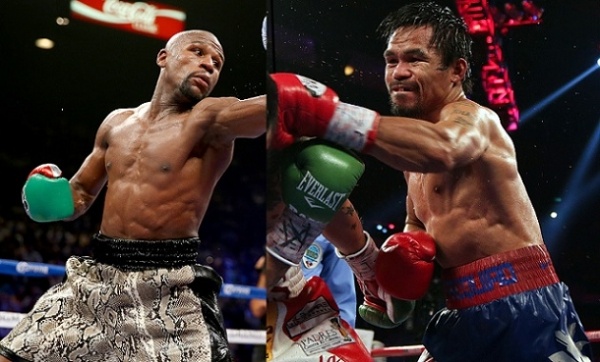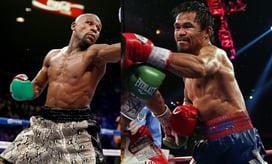 Over the weekend, 4 million people watched Floyd Mayweather beat Manny Pacquiao. That got me thinking about how inbound marketing helps companies knock out their competition.
So, I wanted to feature an article on exactly how inbound marketing helps you outflank, out-jab and outmaneuver even your toughest competition.
When it comes right down to it, marketing strategy includes telling a remarkable story, in a compelling way, and giving your prospects an experience that gets them feeling great about your company. Regardless of the reality, marketing is all about perception. Don't get me wrong: In no way am I suggesting that you don't have to deliver on the promises made during the sales and marketing effort. But, if we're talking no-fluff here ...
Marketing is a place where you can do a lot to push your competition to the back of the line.
Here's what you need to be thinking about if you want to knock out your competition.
Out-Educate The Competition
Today, the company that educates best typically gets the business. The safer and smarter you make your prospects, the better they're going to feel about hiring you. Don't hold anything back. People who have information but don't share it don't usually get ahead. More is better in this case.
Inbound marketing is built on educational information that sets you up for success. Understand, in advance, your prospects' questions. Provide information that answers those questions, from the very first time they visit your site to the time they're considering your recommendations and agreement. Do this well, and it's likely that you'll stand out against all of your competition.
Build In Little "Wows"
Little "wows" all throughout the prospect experience do wonders for creating the stories your prospects can share with others. People don't remember the details. They don't remember all the features and benefits. But, they do remember the little "wows" and the stories that go with those experiences. For instance, all of our prospects get a package from us early in the sales process, which includes a jar of Fluff and a note that says, "This is the last fluff you're going to get from us. We always give you the right advice, direct and honest – No Fluff!" Everyone remembers this, and everyone talks about it.
See where you can create little "wows" in your process, and watch your business rise up and over all your competition.
Co-Create The Solution
Most of your competitors want to show up and throw up, meaning they're in a hurry to present the prospect with options to buy. Instead, work with your prospects to create the perfect set of solutions. This way, when they're looking at the options, they'll remember that the focus is on them. What you're offering is exactly what YOUR PROSPECT wants, and what your competitors are offering is exactly what YOUR COMPETITORS want to offer. Big difference!
Plus, how do you say NO to someone who has been working with you intimately all along to put the perfect combination of options together? It would be the same as saying, "No, thank you," to the person who went to the market with your list, came home and put all the food away for you. That's just crazy, right?
Understand Your Competition
This is critical. When you know your competitors well, including their strengths and weaknesses, you're able to craft the right set of stories to send your prospects out asking the right questions. For instance, if you have a remarkable testing facility, you might let your prospects know how important testing is and why it contributes to a higher-quality product (less defects and less returns). Don't forget to make all the stories about your prospect, not about you.
Now, your prospects are asking all of your competitors about their testing facilities. You know the answers will not be up to the level you're providing – score one for the good guys! Do this a handful of times, and before you know it, you're looking like the obvious choice.
Once you get these four areas down, you're going to see a difference in how your prospects respond to your competition. You might find that you hear competitors' names less and less during the sales process. You might hear your prospects sharing similar stories with you about your competition. Take care NOT to bring up competition, and make sure you NEVER say anything negative about anyone. If prospects do ask about competitors, it's better to simply say, "They're a good company, and we have a lot of respect for them." Let your prospects do their own homework and draw their own conclusions.
Start Today Tip – The ideas in this article might take some time to get implemented. So, today, just pick one area to focus on. Do whatever research is required, set up whatever training is necessary to adjust your team's thinking and get them moving in the right direction. Make sure you're positive that the experience you're delivering – from the time a prospect first reaches out to you or visits your website – is dramatically better than that of your closest competitor. Do this, and you're well on your way to dropping your competitors with a sweeping roundhouse right – BANG! Down for the count.
Square 2 Marketing – Leading The Reality Marketing, Inbound Marketing And Inbound Sales Revolutions!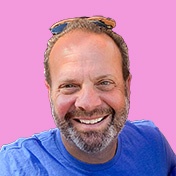 Mike Lieberman, CEO and Chief Revenue Scientist
Mike is the CEO and Chief Revenue Scientist at Square 2. He is passionate about helping people turn their ordinary businesses into businesses people talk about. For more than 25 years, Mike has been working hand-in-hand with CEOs and marketing and sales executives to help them create strategic revenue growth plans, compelling marketing strategies and remarkable sales processes that shorten the sales cycle and increase close rates.