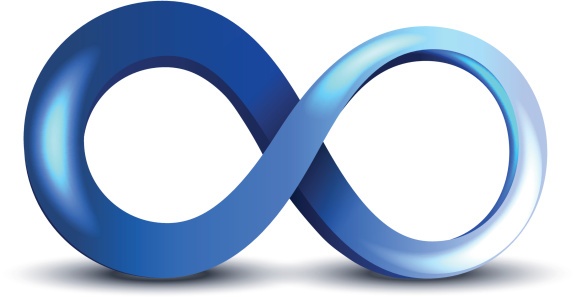 New Inbound Marketing Websites Every 30 Days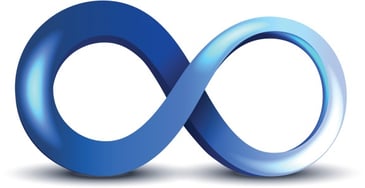 I know this story will resonate with most of you ...
You decide you need a new website, so you hire a new design firm to build it. They tell you it's going to take four months. After six or seven long, painful months, the site finally goes live. It's hard to even be excited at this point.
I know all about this experience because this is how we used to deliver websites. Today, however, we give our clients a new website every 30 days.
We created the Website Continuum Methodology so that we could avoid situations like the one I just described and make sure that our clients get site upgrades and updates every single month.
What's The Website Continuum?
The Website Continuum is an approach to website strategy and development based on the following statement: "Websites are living projects that need to be worked on every single month, not once every three years for six months at a time."
Historically, businesses have redone their websites every 24 to 36 months. This is problematic because website technology changes, as does the way in which people and outside influences – like Google – interact with your site. So, the idea of doing one big website build every three years is obsolete.
The next question we started asking is, "What are our options?" Why not give our clients a new site every 30 days? This gives us the chance to be constantly upgrading, innovating and improving the site experience. And, it gives our clients much better results.
How Does It Work?
The idea of a new website in 30 days integrates some of the concepts from Lean Startup, a methodology that counsels us to create a minimum viable product, get it out into the market, get feedback and then make iterations based on prospect and customer feedback. It also takes the lead from Agile Software Development, which focuses on creating a software product that is ready to ship, even if the feature set is much smaller.
We took both concepts and applied them to new website development for clients. Now, we determine the minimum set of site requirements to be effective, and we launch them in 30 days. Then, we add to the site month over month, based on actual feedback and performance data.
What Are The Benefits?
We're able to quickly add features that visitors feel are missing. It allows us to prioritize the most important features or pages and get them up before moving on to more of the "nice-to-have" items.
Perhaps the most significant benefit is the ability to start generating leads for clients much quicker than the old process. Instead of waiting four to six months for a new site to be finished, we're getting leads for clients 30 days after our strategy and plan are complete.
We're also getting live performance data from the site in 30 days, which helps us decide what adjustments are necessary to increase lead flow. Is the message effective? Are the prospects flowing through the site as designed? Are they converting where we expect them to? All of this data helps us prioritize the next 30 days of improvement, and it allows us to build the site based on actual performance data instead of projected performance or guesses by the stakeholders on the project.
Why Does It Work So Well With Inbound Marketing?
One of the reasons why this works so well with inbound marketing engagements is the performance-driven factor. We're already used to looking at data, making recommendations for adjustments, implementing the changes and tracking the results.
Now, we do that with the website, too – just like we do with email marketing, PPC, social media and content marketing. Each month, we sit down with our clients and create a list of prioritized website upgrades based on performance data. We start with the improvements that add the greatest amount of value and take the least amount of work. This ensures that we get as many enhancements scheduled as possible and that we make the greatest impact on lead generation.
Does This Work The Same For Every Client?
Basically, yes – with the exception of the "go live" decision. There are some clients who are not comfortable launching a site with only the minimum requirements completed. In those cases, we still deliver a new site in 30 days, but the client holds onto it instead of making it live. Of course, we adjust the lead goal projections for this client accordingly.
After the second 30 days, the client has another opportunity to take the site live. Our guidance is to get it up and working, make changes on the fly and iterate quickly. If the client is still apprehensive, they can hold onto the site for another 30 days, again affecting the lead goal projections.
Finally, after three 30-day periods (a full 90 days), we should be in a position to get the site up and out. Even if this takes the full 90 days, we're at least 30 days ahead of the previous process – and likely 90 days ahead of what would have been a traditionally unremarkable six-month website process.
To date, all of our clients involved in this process have launched after 30 days and seen their lead goals exceeded much earlier in the engagement than previously documented across our client base. This makes the Website Continuum Methodology a game changer for our clients.
Start Today Tip – Your website needs to be a living, breathing part of your company, changing monthly at a minimum. Regardless of whether you're taking care of your own site or working with an agency, you need to create the long list of upgrades, work to prioritize them each month and get your website team to implement the changes. Set some goals for your site's performance and make sure that your site upgrades deliver the expected results. If you consistently miss the goals, you should consider a different set of monthly updates.
Square 2 Marketing – Leading The Reality Marketing, Inbound Marketing And Inbound Sales Revolutions!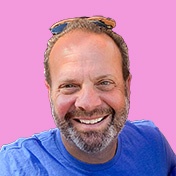 Mike Lieberman, CEO and Chief Revenue Scientist
Mike is the CEO and Chief Revenue Scientist at Square 2. He is passionate about helping people turn their ordinary businesses into businesses people talk about. For more than 25 years, Mike has been working hand-in-hand with CEOs and marketing and sales executives to help them create strategic revenue growth plans, compelling marketing strategies and remarkable sales processes that shorten the sales cycle and increase close rates.